Titan Launcher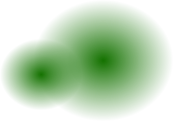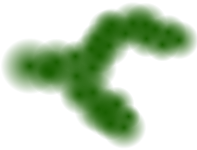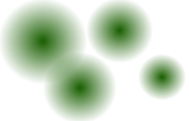 ---
A guide on how to download/use the worlds.
To run the maps above, a Spigot server (included) is recommended. You can also use vanilla minecraft, see the details below
In SpigotServer.zip there is a basic Spigot 1.12.2 server included with 'fire-spread' turned off (worldguard), Essentials, WorldEdit and Multiverse. It will run on Windows (launch it using included BukkitGUI) or Linux
Connect to it with address: localhost
Some basic commands:
/op NAME (this should be your first command)
/gmc
/gms
/gm 3 (noclip)
/mv list
/mvimport Build2 normal
/mt world
/setwarp
/warp
/tppos 123 90 123
/fly
/speed 8
/god
Right click a compass to go through a wall (//thru command from WorldEdit)
For Spigot minecraft server, unzip each map file into a folder of the same name as the file inside Spigot main folder.

If you have the Multiverse plugin, you can add lots of world folders into the same Spigot.



For a Minecraft client (1.10+), go to %appdata%/.minecraft/saves

For single realm worlds just make a new folder in "saves" and unzip to it

For multi-realm worlds, make a folder named TE <worldname> and unzip <worldname>.zip into it. Then unzip <worldname>_the_end and <worldname>_nether to that same folder, overwriting all duplicates.

In your minecraft client, you will be in survival with no cheats. To fix that, click here.
TEwall.schematic
Put it in SpigotServer/plugins/WorldEdit/schematics. Load it with //schem load TEwall. Then in Build4, /tppos 2595 68 1797 and type //paste.
---
Click here to access the warp list.
List of warps.
| Warp name | Owner name | World name | Co-ordinates |
| --- | --- | --- | --- |
| ! | Ahraya | build4 | -2272 77 1469 |
| !$! | Ahraya | build1 | -1458 9 703 |
| !gbite | dragonbite | build1 | -2936 28 1562 |
| !sleipnirgfarm | Aqxa | build3 | 2376 6 -3961 |
| # | mrskyblue | build3 | 3282 11 -1309 |
| #1shop | killer6240 | build1 | -4945 64 2592 |
| #minerdelight | EpicDummy | build3 | 4297 5 106 |
| #reosislove | reos | build2 | -4556 56 548 |
| $ | fenton112 | build4 | -401841275 |
| $1iron | creepergod420 | shop | 1355 99 311 |
| $gold$ | Samarkand1 | build2 | -1907 72 2196 |
| $spawner | _marama_ | build4 | 1926 33 1199 |
| $zombies$ | Samarkand1 | build3 | 4234 31 3089 |
| -20k | Mr_Kieks | build1 | 4988 -20121 -1034 |
| . | xweeze_ | build2 | 4112 59 -437 |
| ... | trisha_ | build4 | -425 75 300 |
| .;.;. | superraj | build4 | 2036 56 -1012 |
| 0 | blasept | build3 | 3425 26 2226 |
| 1 | cyspark | build3 | 3466 63 -4166 |
| 44 | Savage_Son | build4 | 1984 64 -965 |
| 1 | wildfox | build2 | -267 24 4284 |
| 10 | goble | mine | 7 83 -390 |
| 101 | Mr.LobaLoba | shop | 583 99 -636 |
| 11 | zephorux | build1 | -3015 6 -3480 |
| 111 | mrskyblue | build4 | -3414 10 -865 |
| 1111 | illvya | build4 | 1391 19 -1637 |
| 11farm | moe_davis | build3 | 2649 28 -1849 |
| 12 | skrillex53 | build4 | -5432 6 6271 |
| 120gfarm | maaz12 | build4 | -5880 6 2330 |
| 122 | iphoenix_flame | build3 | -3262 62 -400 |
| 123 | illvya | build4 | 1399 28 -1653 |
| 123123 | wolle36 | build2 | -2031 80 2929 |
| 123123123 | wolle36 | build4 | 5625 70 6300 |
| 12345 | trader | build1 | -3206 34 543 |
| 123456 | trader | build3 | -1851583280 |
| 1245 | kissmyace33 | build4 | -3734 63 -2761 |
| 12hours | mazepa1288 | build2 | 2062 66 4097 |
| 13 | honeysingh | build3 | 1823 68 -1412 |
| 132 | revenant_99 | build4 | -382 63 911 |
| 14 | honeysingh | build4 | -69 81 2138 |
| 15 | mazepa1288 | build4 | -4568 52 2655 |
| 156 | Colugo | build2 | 2394 156 -1690 |
| 156-2 | Colugo | build2 | 2380 157 -1671 |
| 16 | JackyWack | build2 | 2416 73 1703 |
| 160 | Colugo | build2 | 2380 161 -1677 |
| 16moredays | KatTheEmpress | build2 | 4239 11 -968 |
| 1738 | blasept | build3 | 3425 26 2226 |
| 1mil | Mr_Kieks | shop | 2071 85 -768 |
| 1ne | DRRATZ | build2 | -2684 69 3386 |
| 1shop | crafty2 | build4 | 3063 71 4013 |
| 1sindriamall1 | Vashra_ | build3 | 3684 71 4340 |
| 1st | bontoose | build1 | 4392 12 2839 |
| 1stdivisionbank | pixelboy168 | build1 | 4400 89 2907 |
| 1v1 | refrigerbater | nether | 111 72 210 |
| 1zayp3r1 | 1zayp3r1 | build4 | 3997 83 6185 |
| 2 | mikehellas | build2 | -48 70 190 |
| 20k | IamRobot | shop | 725 129 -1453 |
| 21 | Ced | build1 | -792 6 196 |
| 22 | mazen_selim22 | build1 | -2968 11 -3457 |
| 250 | Colugo | build2 | 2395 254 -1692 |
| 252 | Colugo | build1 | -3242533430 |
| 260 | Colugo | build3 | 12172522573 |
| 271 | set271 | build1 | 3052 14 -4939 |
| 2cool | 2cool4U | build4 | -3657 64 -1845 |
| 2cspiderspawner | arwav | build4 | 4491 36 2593 |
| 2itsy | garretthegrey | build2 | 2015 44 1069 |
| 2mil | destroyer101812 | build4 | -3625 25 3800 |
| 2nd | bontoose | build2 | -664 15 1785 |
| 2ndmine | garncraftin | build2 | 2102 5 -1795 |
| 2p | ctrain101 | build2 | 3781 30 4771 |
| 2pie | ctrain101 | build2 | 3072 68 -3756 |
| 2s | blasept | build3 | 4555 17 2083 |
| 2skele | xbubblegumx | build4 | -5086 18 -3974 |
| 2skelfarm | devanshus | build4 | 4152 38 4911 |
| 2spawner | kyndat58 | build1 | -2564 10 648 |
| 3 | mikehellas | build3 | 404 76 552 |
| 303 | nicholasop | build3 | -3333 6 3271 |
| 313 | jawad_313 | build1 | 2802 75 -3081 |
| [email protected] | jawad_313 | build3 | 1053 46 -2393 |
| 321 | rybo | build1 | -4314 22 2459 |
| 32294 | monstructor | build4 | -4227 9 4975 |
| 33 | TheBigWolf | build1 | -4655 65 -3092 |
| 333 | Yart | build3 | -4677 70 -3819 |
| 333box | Yart | build3 | -4449 60 -3936 |
| 333shop | Yart | build3 | -4581 65 -3624 |
| 333spawner | minako | build3 | -4030 12 -4082 |
| 345345 | Mr.LobaLoba | build2 | 823 75 1031 |
| 370k | xWild | build3 | -1239 64 1261 |
| 3dit | fireredleo | build4 | -1849 43 -1322 |
| 3lonelyxp | edcalberto | build4 | -5065 58 2647 |
| 3rd | Tyranos | build3 | 3288 11 -1313 |
| 3s | blasept | build3 | 3428 23 1776 |
| 3shop | ISnowGamer | build3 | 506 70 534 |
| 3spawners | HoneyDeww | build4 | 3018 15 5573 |
| 3spiderspawner3 | Floriana3700 | build2 | 1687 12 -3488 |
| 3spideys | Exploding_Gaming | build1 | -4927 35 151 |
| 3xp | razorstam | build4 | -4842 5 -5478 |
| 3xpz | Colugo | build3 | 1242 85 2827 |
| 4 | mikehellas | build4 | -339 67 760 |
| 4! | Mr_Kieks | build4 | -1608 72 6373 |
| 4!! | Mr_Kieks | build4 | 2694 63 1615 |
| 420 | kobe | build4 | -1524 52 3455 |
| 44 | AEHool | shop | 1246 104 -893 |
| 4501 | Arctic4502 | build3 | -184 17 3284 |
| 4502 | Arctic4502 | build1 | 1632 64 4746 |
| 4503 | Arctic4502 | build1 | 1353 9 4725 |
| 4504 | Arctic4502 | build1 | -1598 11 -4815 |
| 4cr8 | stpdnb | build4 | 3131 29 5348 |
| 4pointsmarket | Mr.LobaLoba | shop | 863 144 -781 |
| 4q | xcarter | build4 | -4216 55 -4368 |
| 4sp | superraj | build1 | 4654 21 -1789 |
| 4spawners | algrin22 | build1 | 830 39 4730 |
| 4th | bontoose | build4 | 3192 6 5309 |
| 4xp | Mr.LobaLoba | build4 | -6213 24 3860 |
| 5 | TheBigWolf | build1 | -3953 59 -1332 |
| 500klotto | tenko | shop | 473 76 -2020 |
| 51 | unknown_command | build4 | -166 64 959 |
| 520mine | five_two_zero | build2 | 4997 9 626 |
| 520mines | biscuitpredator | build2 | 4997 9 626 |
| 520sellfireres | five_two_zero | build4 | -58 80 305 |
| 55 | AEHool | build4 | -4612 53 2686 |
| 5cr8 | trent474 | build4 | -4219 36 -5074 |
| 5th | bontoose | build2 | 4238 15 -4585 |
| 5x | royalcat | build4 | 5583 37 -746 |
| 5xp | nachillo | build2 | -2564 27 1455 |
| 5years | alphonso | build4 | 951 68 -1989 |
| 6 | TheBigWolf | build1 | -4309 62 -1115 |
| 666 | 870129 | build4 | -3049 112 -2521 |
| 69 | skater30 | build3 | 3352 6 -1777 |
| 6969 | whitetornado | build3 | 4677 63 -3389 |
| 69k | Sin3point14 | build3 | 37271164260 |
| 6xp | razorstam | build4 | 3905 25 4797 |
| 7 | Ced | build4 | -265 6 -5359 |
| 71 | Bluekronos | build2 | 1043 72 667 |
| 73 | Bluekronos | build3 | -4878 67 -2285 |
| 77 | Bluekronos | build2 | 2920 35 103 |
| 777 | kevin_777 | build3 | 17941032603 |
| 79 | Bluekronos | build1 | -1553 66 -24 |
| 79thelement | Mr.LobaLoba | shop | -1512 77 680 |
| 7kg | dannytargaryen | build2 | -1766 10 1800 |
| 7khome | Angel_373 | build2 | -863 75 1226 |
| 7shop | kevin_777 | build1 | 3231 64 -2969 |
| 7sinsdrop | Eazbi | build4 | 2338 63 1017 |
| 7spawner | theamdman | build4 | 3828 6 2490 |
| 7spawners | theophobia_ | build4 | 3324 19 5774 |
| 7spider | Veclar | build4 | 4314 26 -5311 |
| 7warp | Mr_Kieks | build1 | -1655 65 3936 |
| 8 | donotello0 | build1 | -3833 6 -3848 |
| 87 | 870129 | build4 | -357 6 5706 |
| 8787 | 870129 | build2 | -1660 71 -4669 |
| 8ash | donotello0 | build1 | 4327 40 -2495 |
| 8b | donotello0 | build1 | 1630 6 3298 |
| 8bit | pixieshimmer | build3 | 15692381032 |
| 8bn | dreadmermaid | build3 | 1413 65 794 |
| 8c | donotello0 | build1 | -4381 89 1274 |
| 8gg | donotello0 | build3 | 2427 18 -3459 |
| 8macho | donotello0 | build3 | -4471 6 136 |
| 8nacho | donotello0 | build2 | 4284 39 -4820 |
| 8p | donotello0 | build1 | 4758 6 2781 |
| 8pres | donotello0 | build2 | -1386 9 -4395 |
| 8q | donotello0 | build2 | 4245 27 -4581 |
| 8x | donotello0 | build3 | 3826 6 2328 |
| 8y | donotello0 | build2 | -1795 6 -3833 |
| 9 | alpha244yt | build2 | 4275 6 259 |
| 9154 | rithik | build4 | -4167 51 -2799 |
| 99 | Kingfield | build4 | -4596 53 2654 |
| 999 | 870129 | build4 | -3025 123 -2574 |
| :d | trisha_ | build2 | -203 20 -4694 |
| :p | mentalpowerada | build2 | -1825 10 -3819 |
| <3 | dannytargaryen | build4 | 679 11 -2761 |
| ? | no2143 | build4 | 3147 43 -2611 |
| ??? | vimto | build4 | -3368 6 5920 |
| @ | daryl909 | build4 | 3758 6 -4416 |
| @@ | daryl909 | build4 | 3744 6 -4378 |
| @@@ | daryl909 | build2 | 808 72 4035 |
| @@@@ | daryl909 | build1 | 4758 6 2766 |
| @raj | superraj | build3 | 336 71 -4770 |
| a | devanshus | shop | 492 61 1133 |
| a4 | artby | build4 | 2297 6 5917 |
| ab | devanshus | build4 | 41962385022 |
| abachi | Abachi | build3 | 3035 50 -3774 |
| abandoned | Abachi | build4 | 2827 5 5474 |
| abbaravine | datalyssa | build1 | -2386 82 -3790 |
| abbchips | abbccabbcc | build4 | -47 45 269 |
| abber | ghoof | build3 | -3818 69 -4794 |
| abbooks | abbccabbcc | shop | 441 76 -1989 |
| abbshop | abbccabbcc | shop | 431 85 -1981 |
| abeels | ralfeh | build1 | -1415 6 680 |
| aberdeen | masterrainboom | build1 | -4844 64 -2864 |
| aberhome | geekazoid_90 | build1 | -4651 31 -3059 |
| abigcatshop | abigcat | build1 | -2183 67 1614 |
| abmaze | mazepa1288 | build2 | 2325 63 4049 |
| abnegation | mazepa1288 | build2 | 2198 63 4160 |
| abnegationhq | operation101 | build2 | 2198 63 4195 |
| abofficer | Haelne | build3 | 4774 180 -3699 |
| abspiderb3 | tbnr_girl | build3 | -328 33 -3801 |
| abspiderrb3 | tbnr_girl | build3 | -413 27 -3789 |
| abyss | monstructor | build3 | 2191 91 4832 |
| abysstop | monstructor | build3 | 2140 99 4823 |
| ace | realburnsy | build2 | -234 71 9 |
| acesquad | goble | build3 | 4223 15 786 |
| acheron | tessaq | build2 | -1045 71 458 |
| activexp | mychemiromancro | build1 | -3985 18 3520 |
| activexp2 | mychemiromancro | build2 | -2149 21 -1257 |
| adamantine | parlor_tonic | build3 | -3773 76 -2679 |
| adeline | iamthekiller27 | build3 | -577 64 -636 |
| adgr | seifula | build2 | 4245 6 249 |
| adimshop | kyzeragon | shop | 299 4 600 |
| admin | kabuto4698 | spawn | 290 4 599 |
| adminshop | Mr.LobaLoba | shop | 0 76 0 |
| adminshop2# | Mr_Kieks | shop | 298 4 600 |
| adomy | just_some_girl | build3 | 1992 74 4301 |
| adventure1 | theadventure69 | build4 | -3910 66 -765 |
| adventure2 | theadventure69 | build4 | 16 64 -366 |
| aeb2 | dreadmermaid | build2 | 109 64 -1896 |
| aerguard | aerryl | build3 | 3760 6 1318 |
| aerie | aerryl | build3 | 3766 64 1333 |
| aerrylfarm | aerryl | build3 | 3761 6 1318 |
| aeskelly | hyperstorm | build3 | 2336 18 -1414 |
| aferdity | aceyofawesome | build1 | 264 63 -2201 |
| afish | pixiesandgenies | build4 | 1855 49 -4501 |
| afk | smellypiglet | build4 | -340 64 56 |
| agent | monolyth1 | build3 | -4442 10 -2052 |
| ahhh | shikonmiko | build1 | 2478 71 3853 |
| ahome | akamikeyday | build2 | -473 44 4737 |
| airfleet | Mr_Kieks | build4 | -49021362796 |
| airshop | Mr.LobaLoba | build4 | -48411392796 |
| ak47 | Doctor_min3r | build3 | 2026 63 140 |
| akd1 | akdznutz | build2 | -4911 63 1558 |
| akrilic | akrilic_ | gaia | -4524 67 -3490 |
| akrilic1 | akrilic_ | gaia | -4712 182 -3853 |
| akrilicview | akrilic_ | gaia | -4553 145 -3852 |
| aku | unkn0wn | build3 | 4215 66 -380 |
| al8369 | baszz | build4 | 5406 66 -4083 |
| alclint | alclint | build3 | 2664 65 3586 |
| alice | Astropipe | build4 | -4332 104 -3778 |
| aliencraft2 | mehran | build2 | -1816 64 3341 |
| alliancehq | Vashra_ | build3 | 4197 91 4711 |
| allyshop | smokezarn | build4 | -161 64 653 |
| almatorran | pixiesandgenies | build4 | 1855 63 -4518 |
| alpha | Mr.LobaLoba | shop | 1387110525 |
| alphaguard | razorstam | build2 | 1128 5 -3465 |
| alphalab | alphautry_ | build3 | -1418 63 220 |
| alphamine | alpha244yt | build3 | -1653 72 -3250 |
| alphashop | alpha244yt | build3 | -3547 70 2521 |
| alphastorage | alpha244yt | build3 | -1394 44 -3093 |
| alrich | Donkey | build3 | -3785 39 -2607 |
| alunna | alunna | build2 | -4926 50 1617 |
| ama | ama_nicole | build4 | 4463 55 3922 |
| ama2 | ama_nicole | build4 | 4519 33 2454 |
| amaizing! | dodobobo | mine | 54 119 -473 |
| amart | Colugo | build1 | -369 28 3487 |
| amazonprime | Shifter99 | build1 | -2146 74 1799 |
| amir1 | AMIRTHEPRO | build3 | 2174 15 1262 |
| amir2 | pentakill | build2 | 2486 64 2509 |
| amity | ploof_ | build1 | 12921204233 |
| ams1 | Colugo | build3 | -1333 12 -3857 |
| anbook | chrispy747 | build1 | 3267 64 4723 |
| anbublackops | TetsuTaco | build2 | 40761583360 |
| anchor | pooface24 | build1 | -3480 37 -4255 |
| ancient | freckie | build4 | -2202 77 1475 |
| ancientshop | Mr.LobaLoba | shop | -1526 141 -81 |
| andy | Savage_Son | build4 | 1984 64 -967 |
| angelguard | _classical_ | build3 | 2409 11 -1801 |
| angelicmegamall | Mr.LobaLoba | shop | 2226 73 -11 |
| anglerfish | rhaerhae | build1 | 627 7 3286 |
| anh | anhtbs | build4 | 4674 57 -2771 |
| anh1 | anhtbs | build4 | 4671 35 -2768 |
| ani | refrigerbater | build2 | -157 65 -391 |
| animalfarm | Mr.LobaLoba | mine | -1 53 -365 |
| animals | Kaziti | build4 | 2344 36 4224 |
| animegirl | dodobobo | build2 | -316 67 -3466 |
| anjai | Fulana | build1 | 1884 69 2342 |
| anjai2 | Fulana | build4 | -403 68 6452 |
| ankur | Doctor_min3r | build3 | -2868 11 -419 |
| ankur2 | Doctor_min3r | build3 | -3026 32 -308 |
| anonxp | goldbreed | build4 | -2875 10 5462 |
| anonymous | stefbawz | build4 | 2 57 290 |
| anspiderb3 | tbnr_girl | build3 | -309 33 -3824 |
| anubis | dantecel0623 | build1 | 3144 67 3180 |
| anvil1 | gyde | build1 | 272 6 1855 |
| anywal | anywal | build4 | -5622 60 -2888 |
| apos | sjouwer | build4 | 3124 67 4101 |
| app | bontoose | build4 | 39951034331 |
| apple | Skylar | build4 | 4997 63 203 |
| appleofeden | Mr.LobaLoba | shop | 2369105343 |
| aquadark | _WhiteArcher_ | build4 | 4805 63 -3694 |
| aquamarine | kyzer | build2 | -4891 26 4278 |
| aquamarineshop | _WhiteArcher_ | build1 | -1917 64 3188 |
| aquamarinetop | kyzeragon | build2 | -4889 80 4279 |
| ar51 | kraken8 | build4 | -19 23 950 |
| arabi | Mr_Kieks | build1 | -1891 84 3783 |
| arcade | _classical_ | build2 | 4803 72 -691 |
| arcadia | gawwain | build1 | 3073 73 39 |
| archonfarm | garretthegrey | build4 | -318 6 -5368 |
| archxp | garretthegrey | build4 | -318 6 -5368 |
| arcilla | oniei | build1 | -202 95 -4153 |
| area | trisha_ | build4 | -23 36 944 |
| area45xpfarm | Totolino8 | build1 | 1119 11 3528 |
| area51 | lordgeokal | build3 | 51 63 302 |
| area511 | empimperial | build4 | -48 79 1005 |
| ariann | AriannHeart | build2 | 2584 87 515 |
| armors | jasonp1898 | shop | 2607 76 -1049 |
| armorshop | justin2558 | shop | 777 92 -87 |
| artbyden | akamikeyday | build1 | -937 56 2039 |
| artbydp | akamikeyday | build1 | -8891652063 |
| artbygf4 | akamikeyday | build4 | 2304 6 5935 |
| artbygfarm1 | akamikeyday | build1 | 3874 18 2311 |
| artbyhq | artby | build4 | 2303 67 5917 |
| artbyhqshop | akamikeyday | build4 | 2 64 324 |
| artbyslime | reos | build4 | 2335 70 -4271 |
| artbyxp | Exploding_Gaming | build1 | -4388 19 -361 |
| arules | ralfey | spawn | 900102229 |
| arya | Mr.LobaLoba | build3 | -4728 85 1762 |
| asd | buttersnapz | gaia | 3607 76 2103 |
| ash | ashwin82101 | build4 | 45761423932 |
| ash1 | ashwin82101 | build2 | 3642 11 3556 |
| ashe8 | ashe8 | shop | 60 66 28 |
| ashop2 | ice04 | build4 | 2592 65 -3090 |
| askaban | ashe8 | build2 | -74 46 -4812 |
| asld | xxtantyjamesxd | build3 | -1584 67 917 |
| aspawner | masterrainboom | build1 | -3099 27 -3358 |
| ass | shikonmiko | build3 | 3345 74 -4093 |
| assassinshop | auedy26 | shop | 104131959 |
| assraided | melonopoly_ | build1 | -3445 69 -2762 |
| astlia | astelon | build3 | -492 70 224 |
| astro | Astropipe | build1 | -364 6 3337 |
| astroarena | astrophel_ | build2 | 953 19 -2413 |
| astrogfarm | astrophel_ | build1 | 2247 6 -1193 |
| astroland | astrophel_ | build2 | 6291293783 |
| astromall | Mr.LobaLoba | shop | 610 95 404 |
| astronomical | cutekittens | build4 | -3863 65 1751 |
| astropipe | Astropipe | build2 | -48671261983 |
| astros | astrophel_ | build1 | -3536 68 124 |
| astroxp | sciencelover89 | build4 | 3143 20 -5174 |
| astroya | Fl0ky85 | build1 | 3159 70 -3264 |
| asylum | spartavus | build4 | 3355 63 -247 |
| athu | athu7890 | build2 | 3827 64 1024 |
| athu7890 | Mr_Kieks | build1 | -1891 84 3783 |
| atlantiadome2 | agentcookie420 | build2 | -2102 32 -993 |
| atlantiafarm | agentcookie420 | build2 | -2266 10 -909 |
| atlantica | Mr.LobaLoba | shop | 1212 95 13 |
| atlantis | thefourth | build2 | -2136 32 -975 |
| atlas | godfather007 | build2 | -524 182 -541 |
| attic | lsparmy | build4 | 2996 68 -1496 |
| aubie | 2cool4U | build2 | -887 65 904 |
| auction | superraj | build3 | 335 71 -4765 |
| auctions | coh89 | shop | 1802 125 -573 |
| auction_ | larique | build2 | 116 70 307 |
| aul | spacecubey | build3 | -694 64 4236 |
| aus | auedy26 | shop | 82131992 |
| autobrew | jakester22mc | build4 | -3410 10 -880 |
| autobrew1 | josh_2597 | build4 | 3013 136 -1347 |
| avalon | Godfather292 | build1 | 1720 63 -1372 |
| avalondoubleskelly | Godfather292 | build3 | 2093 28 -4910 |
| avalongate | Godfather292 | build3 | 1617 64 -4874 |
| avalonxp | gawwain | build3 | 1361 69 -4611 |
| av_dp | space_lemon | build4 | 4839 55 -2006 |
| av_recruit | space_lemon | build4 | 4765 58 -2010 |
| av_shop | space_lemon | build4 | -417 69 -499 |
| av_xp | space_lemon | build4 | 4595 22 -1932 |
| awake | not_awake | build2 | -2173 64 -3036 |
| awarp4xp | dragonbite | build4 | 1085 38 518 |
| axpfarm | masterrainboom | build1 | -4553 58 -2968 |
| azkalzshop | Mr.LobaLoba | shop | 585 108 -885 |
| b | fenton112 | build4 | -343 51 1045 |
| b0obshop | b0bam | build4 | 72 80 156 |
| b1 | Astropipe | build1 | 175 48 4201 |
| b111 | rbenz | build1 | 3336 87 -2971 |
| b1divergentz2spider | KatTheEmpress | build1 | -989 33 -2773 |
| b1fac | blitzsplitter | build1 | 3459 64 -2357 |
| b1g | kraken8 | build1 | 3896 11 2312 |
| b1gf | drthrax07 | build1 | 1750 7 -3415 |
| b1gfarm | alphonso | build1 | -2921 64 -2809 |
| b1guard | razorstam | build1 | 3816 63 -4520 |
| b1h | shayneeeee | build1 | -2567 63 -1926 |
| b1home | swalker | build1 | 4950 67 4950 |
| b1latingfarm | drdanutz90 | build1 | 3815 65 -4520 |
| b1mine | amatesamaru | build3 | 185 13 -1154 |
| b1room | MouthyAnt5 | build1 | 1189 75 280 |
| b1s | shayneeeee | build1 | -3091 3 -3855 |
| b1shop | jjssmulti | build1 | 472 65 -153 |
| b1spawn | Mr.LobaLoba | build1 | 238 67 166 |
| b1storage | ojib420 | build1 | 3001 80 -3338 |
| b1xp | dgardner1988 | build1 | 2270 15 332 |
| b1_home | cooldancer | build1 | -2684 64 -1677 |
| b2 | regent | build2 | 2409 63 2842 |
| b2blom | lulubug | build2 | 206 67 -212 |
| b2fac | forgexaprox4_ | build2 | 3081 67 4344 |
| b2facshop | itstarealchewie | build2 | -72 72 -203 |
| b2guard | b2412 | build4 | 882 5 -2312 |
| b2h | shayneeeee | build2 | -822 63 -3730 |
| b2home | swalker | build2 | 2281 12 -1622 |
| b2mesa | JoshuaLezar | build1 | -4237 81 899 |
| b2oh | vimto | build2 | 2284 63 2090 |
| b2plot | mrpolar | build2 | 3144 67 -2380 |
| b2shop | laserx13 | build2 | -597 73 241 |
| b2skele | siewhei | build2 | -1923 33 -587 |
| b2spawn | Mr.LobaLoba | build2 | -237 78 215 |
| b2xp | bigbubba | build2 | 2838 43 4115 |
| b3 | mrkieks | build4 | -2675 86 4398 |
| b3fac | dreadmermaid | build3 | 4800 66 3974 |
| b3g | bontoose | build3 | -4876 64 4995 |
| b3gfarm | freckie | build3 | 3811102640 |
| b3gmasters | Shifter99 | build3 | 370 21 -3854 |
| b3home | daniel241200 | build3 | 2530 66 -1354 |
| b3home22 | katymun123 | build3 | 2233 64 -1193 |
| b3lilly | amatesamaru | build3 | -4073 83 3623 |
| b3mine | boompa | build3 | 4622 20 249 |
| b3mining | purepwnage | build3 | 61 14 4635 |
| b3shop | jjssmulti | build3 | -245 63 326 |
| b3skele | siewhei | build3 | 2902 11 4092 |
| b3spawn | Mr.LobaLoba | build3 | 183 90 526 |
| b3v | quadratic | build3 | -243 66 612 |
| b3workshop | abigcat | build3 | -3408 63 -1555 |
| b4 | firephoenix_24 | build4 | -39811232865 |
| b4cave | PRIYANSHU945 | build4 | -1054 12 -1164 |
| b4f | existence | build4 | 1463 64 6107 |
| b4flwr | kun12345war_007 | build4 | 5198 70 -4358 |
| b4home | itstarealchewie | build4 | -5877 69 -732 |
| b4hotel | GameCorrosion | build4 | 2839 67 -2715 |
| b4mel | monstructor | build4 | -310 67 1258 |
| b4mining | Rdn26 | build4 | -2975 12 5233 |
| b4old | jjssmulti | build4 | 889 66 6081 |
| b4riaan | RiaanKenny | build4 | 2649 68 -3094 |
| b4room | MouthyAnt5 | build4 | -3951 69 -2714 |
| b4shop | Mr.LobaLoba | shop | -1289 107 -470 |
| b4ske | superraj | build4 | -6275 13 2025 |
| b4sp | superraj | build4 | -5355 20 5128 |
| b4spawn | Mr.LobaLoba | build4 | -327 66 403 |
| b4spawner | siewhei | build4 | 1390 32 -1650 |
| b4spi | superraj | build4 | 4948 17 5996 |
| b4storage | mannypacquiao | build4 | -4200 94 -2856 |
| b4xpspawner | __domed__ | build4 | 2091 9 429 |
| b4zombie | TheBigWolf | build4 | -2301 13 -4928 |
| b7a1r3mine | valerian217 | build4 | -1983 65 1719 |
| b7a1r3mob | valerian217 | build4 | 2190 5 -697 |
| b7a1r3shop | valerian217 | build4 | -2149 63 1545 |
| baboshop | alrikh | build1 | -217 72 -418 |
| baboxp | alrikh | build2 | -2863 13 -271 |
| backup | GenocideX | build3 | 46881771305 |
| baclami | barone | build4 | -303 71 1503 |
| bacon | josh_2597 | build4 | 3002 67 -1348 |
| baddles | badguysclaw | build4 | -2048 66 2782 |
| baddlesfarm | incognitobaddles | build4 | -2049 70 2783 |
| badquad | ygbrack1234 | build1 | 4412 24 -1735 |
| badwolf | Samarkand1 | build3 | 3962 40 4780 |
| baguette | ZedOnNutella | build2 | 4110 60 2349 |
| baguettev2 | ZedOnNutella | build1 | -4468 71 498 |
| balixp2 | doufis | build3 | 2107 37 4346 |
| banana | Romulus91 | build4 | 2672 118 -4111 |
| banana1234 | _inugami | build2 | 2711 6 -3914 |
| banana567 | DemonicBeauty | build2 | 2955 63 2876 |
| bananabase | gabo200310 | build1 | -1503 68 2050 |
| bananachest | gabo200310 | build2 | -3670 73 1119 |
| bananamine | gabo200310 | build1 | -288 5 1907 |
| bananaxp | gabo200310 | build1 | -4254 38 4927 |
| bangraveyard | johnnyorlando94 | build2 | -3828 68 -494 |
| banner | ryan1998 | build2 | 3266 69 2112 |
| banners | Mr.LobaLoba | shop | -231 65 970 |
| bannersexit | Mr.LobaLoba | build4 | -2323 41 -3654 |
| bannershop | kun12345war_007 | build4 | -320 67 657 |
| bannershop1 | minako | shop | 2046 95 -426 |
| bannerz | mujib67 | build2 | 3270 69 2105 |
| banshee | banshee365 | build4 | -297 65 1144 |
| barfak | retiredflatron | build3 | 1628 105 -1853 |
| bargainshop | Mr.LobaLoba | shop | -505104909 |
| baricoins | tenko | build1 | -2288 63 2071 |
| baronemine | barone | build4 | -5083 10 2859 |
| barrier | Jonny5 | build4 | 3219 63 6445 |
| base | thefreshbreeze | build4 | 3349 67 2743 |
| base1 | Colugo | build2 | 2278 11 -1624 |
| base2 | Colugo | build4 | -1799 91 -2374 |
| base23 | girlygamer23 | build4 | -1702 56 223 |
| base3 | Colugo | build4 | -2724 22 -3341 |
| base44 | Vascomen300 | build4 | -4870 21 -3712 |
| basement | Mantee | build1 | -4618 6 -3777 |
| basement1 | wildly69 | build4 | 1958 60 -418 |
| basemoo | 8bitmudkip | build1 | 1739 11 -3070 |
| basic | Colugo | build1 | -369 28 3487 |
| batcave | candigirl | build2 | -2758 23 -3734 |
| bathhouse | lsparmy | build4 | 3002 62 -1433 |
| bauen | Devilxion | build2 | -2157 64 2628 |
| bb | buttersnapz | build4 | -260 64 48 |
| bbisland1 | Mr.LobaLoba | build1 | -4708 78 1653 |
| bbisland2 | Mr.LobaLoba | build1 | 4684 79 -139 |
| bday | freckie | gaia | 2553 74 -3901 |
| bday-dp | FriendlyGirl | build3 | -2673 64 -39 |
| bdem1 | Colugo | build1 | -12681342078 |
| bdspawn | joelfight11 | build1 | 1615 6 3299 |
| be | OnAl3rt | shop | 2023 66 -750 |
| beach | net_hunterr | build2 | -4807 67 2026 |
| beachparty | alphautry_ | build2 | -2152 66 3820 |
| beacon | zermatox | build4 | 647 73 1094 |
| beacon1 | jasonp1898 | build3 | -4474 11 -1096 |
| beacon2 | jasonp1898 | build3 | -4886 19 -1096 |
| beaconhall | Kariok | build4 | 822 50 5568 |
| beaconhere | nicholasop | build2 | -4485 8 4989 |
| bear | JohnnyColorado | build2 | -2744 6 -4898 |
| bears | JohnnyColorado | build2 | -311 64 4780 |
| bearup | JohnnyColorado | build2 | -3481054771 |
| beastxp | mike_legend | build4 | 3181 18 3465 |
| beautiful | skrillex53 | build4 | 35841502988 |
| beauty | Miichelle | build2 | -33091021622 |
| bedroom | Riurie | build3 | 1567 130 -3925 |
| beermug | ThatXuxe | build1 | -2837 63 -2181 |
| bekfust | thebeast200 | build3 | 792 72 497 |
| best | airvip3r | build3 | 414 68 601 |
| bestbuy | Mr.LobaLoba | shop | 847 90 396 |
| bestshop | steamstack | build3 | 2257 64 -769 |
| bestxpfarm | DarkStar1988 | build2 | -776 6 -3900 |
| bfarm | illvya | build4 | 1377 29 -1633 |
| bglide | illvya | build4 | 1098 150 -1604 |
| bid | yawz | shop | -1897 69 -199 |
| bigcity | johnnyorlando94 | build1 | -4740 77 -2657 |
| bil | bilbo0o0 | build3 | 4345 12 -2171 |
| bil2 | bilbo0o0 | build3 | 4110 63 -1902 |
| bil3 | bilbo0o0 | build3 | 3967 30 -1943 |
| billy6 | Billy6 | build3 | -2888 7 2105 |
| billy65 | Billy6 | build3 | -2891 5 1986 |
| billy654 | Billy6 | build3 | -296 65 742 |
| bingo | inspectorgadget | build4 | -2306 62 -3596 |
| bio | kairuchii | build4 | -3100 136 -4864 |
| bird | mmmtze | build1 | 546 10 181 |
| birds | mmmtze | build1 | 553 39 187 |
| birthday | darsdm | build3 | 701 90 500 |
| birthday1 | honeysingh | build1 | -2688 64 -1707 |
| birthday_ace | emmy11193 | build4 | 1792 69 -4569 |
| bit | airvip3r | build1 | 1831 63 -2944 |
| bitcho | fitcho_ | build4 | 1269 85 -1277 |
| bitchxp | mychemiromancro | build3 | 3368 13 -894 |
| bizhome | Ghost3609 | build2 | 1936 63 1872 |
| bizpvp | bizarre | build4 | 44 63 -885 |
| bl | devilboy | build1 | 2520 19 -2682 |
| bl2 | devilboy | build1 | 2542 26 -2671 |
| blackfarm | gr1mm | build1 | -2933 19 -2808 |
| blackhole | theophobia_ | build4 | -289 18 4863 |
| blackink | _epic_ | build1 | -1505 70 -4640 |
| blackmarket | lsparmy | build2 | -31 69 380 |
| blackmarketshop | Mr.LobaLoba | shop | 1487 105 -302 |
| blackout | Jeeva | build1 | 3036 70 2890 |
| blade | bigblade | build3 | 20281334266 |
| bladex | 32294 | build4 | -3133 105 -770 |
| blakeshop | legacyofblake | build3 | 532 63 613 |
| blank | _blank0_ | build1 | -3430 36 -4911 |
| blankblank | _potterhead7_ | shop | 1498 97 747 |
| blashop | lazarinho014 | build4 | -2219 67 2827 |
| blitzstore | blitzsplitter | build1 | 3459 54 -2368 |
| blocks | joeythegreen | build2 | 509 67 -4750 |
| blok | spartavus | pvp | 513 65 -764 |
| bloppity | Bloppity | build1 | 1176 61 4550 |
| blue | Vosrel | build2 | 1689 75 570 |
| blueflower | littleangel | build4 | 1340 68 -643 |
| blueo | ghoof | build2 | 735 64 -4378 |
| bluetownraid | ChuckTheABYB | build3 | -3078 71 -2426 |
| blupigs | blupendragon | build2 | -1586 19 2242 |
| bluspetshop | blupendragon | shop | 176143754 |
| bm | gam3rissam | build4 | -3183 79 3862 |
| bmart | Colugo | build1 | -356 21 3475 |
| bmgfarm | averagejoe | build2 | 4248 15 -4574 |
| bmine | Acdex | build2 | -1660 74 1216 |
| bmined | Acdex | build2 | -1674 11 1202 |
| bmshop | Mr.LobaLoba | shop | -756 164 -145 |
| bmtriplexp | averagejoe | build4 | 2156 40 2319 |
| bo1 | Colugo | shop | -318 66 445 |
| bo2 | Colugo | shop | -1296105410 |
| bo3 | Colugo | shop | 881116154 |
| boat | raidmax21 | build1 | 2899 82 -4644 |
| boatback | acidrellek | build4 | -5521 39 3432 |
| boatbuild | acidrellek | build4 | -5463 63 3479 |
| boatfight | urbanninja_ | build1 | -3680 102 -2175 |
| boats | alph4_k1d | build4 | 4416 69 -630 |
| bob | Twilight_Ender | build2 | -1929 77 2889 |
| bod | superraj | build3 | 3260 15 -2435 |
| bonanzadrop | raizzanx | build4 | 406 89 4558 |
| bonanzaparty | raizzanx | build4 | 416 81 4546 |
| bone&bow | moko153 | build4 | -4188 28 -1636 |
| bonefarm | desiassassin | build4 | 4151 38 4912 |
| bones | boompa | build1 | 2473 17 -4946 |
| bonhexa | bontoose | build4 | 3118 26 5353 |
| boobam | bobam | build4 | 2896 26 1877 |
| book | pixelboy168 | build1 | 4399 68 2835 |
| books | inspectorgadget | shop | 1147 96 831 |
| bookshop | itschowder | shop | 630112415 |
| boom | shaderevenant | shop | 387 119 -344 |
| boom1 | _felix05 | build1 | 779 72 1057 |
| booooombastic! | Mr_Kieks | build4 | -2352 175 -3785 |
| boop | datalyssa | build4 | 2979 63 -1441 |
| bootsy | bootsybill | build4 | -143 64 1212 |
| booty | bdracalous | build1 | 3686 40 3033 |
| bored | buttersnapz | build2 | 4933 5 2475 |
| bored. | nightwanderer | build4 | 3275 4 -3369 |
| boss | bontoose | minigames | 190 165 93 |
| bot | Romulus91 | build4 | 1487 65 6023 |
| bountyfac | hakerthunder | build4 | 1495 73 3767 |
| bountygame | hakerthunder | build3 | -2682 71 -4820 |
| bovstorage | bovill2001 | build3 | 964 6 555 |
| bow | reality43 | build4 | 4356 34 -3203 |
| bowling | ashin_shugar | build4 | 2070 64 -929 |
| bowling1 | muriako | build1 | 2776 42 -2805 |
| box1 | kenace | build3 | -89 81 -4918 |
| box2 | kenace | build3 | -88 81 -4989 |
| bp | explosivepopcorn | build4 | -338 88 1345 |
| bpa | nardox | build4 | -3281041351 |
| brewchart | incognitobaddles | build4 | -2051 76 2797 |
| brewer | xxtantyjamesxd | shop | -104 77 -46 |
| bridge | tylerisr | build3 | -28081133037 |
| brock | limbrock1 | build4 | 2063 60 -457 |
| brownie | TheFLaMingDraGon | build3 | 359 68 -568 |
| bruh | buttersnapz | build4 | -568 75 764 |
| bs1 | OnAl3rt | build1 | 3300 55 -2905 |
| bs2 | OnAl3rt | build1 | 3294 46 -2904 |
| bshop | thebeast200 | build3 | -1193 69 4520 |
| bshopb | flame_thrower | build1 | 2875 68 -2334 |
| bsthome | justanotherfolk | build3 | -3514 82 -4587 |
| bubba | bigbubba | build3 | 3443 67 -3836 |
| bubba1 | bigbubba | build3 | 3444 63 -3816 |
| build | thefreshbreeze | build2 | -498 63 257 |
| buildbattle | Deeppc | build2 | -1783 85 1797 |
| buildersdelight | Hank23478 | build4 | -3472 107 -979 |
| builderzalive | guitarist2186 | build1 | -2969 63 -3493 |
| buildme | swagman123 | build3 | -2749 74 1168 |
| buildstyle | von_helsing182 | build4 | -4020 70 -4241 |
| bungalow | ghoof | build4 | -4608 75 -5479 |
| bunnyhouse | pixieshimmer | build3 | 3110 84 3829 |
| burnsy | realburnsy | build4 | -187 66 1518 |
| burrito | revenant_99 | build4 | 3807 41 -2071 |
| butt | ojib420 | build4 | -547 70 978 |
| butts | ojib420 | build4 | -2241 66 2760 |
| buyer | tchycos | shop | 45 76 0 |
| buystone | ekholden | build3 | 1607 63 845 |
| byte | sharkbyte | build4 | -2408 78 -3631 |
| bzbooks | garretthegrey | shop | -1215152557 |
| bzfarm | garretthegrey | build2 | -1401 6 2091 |
| bzgfarm | garretthegrey | build2 | -1401 6 2091 |
| bzhome | garretthegrey | build2 | 2357 64 1660 |
| bzlandshop | itshella | build2 | 2398 70 1841 |
| bzmall | Mr.LobaLoba | shop | -1208146564 |
| bzpickup | garretthegrey | build2 | 2469 94 1858 |
| bzstore | garretthegrey | shop | -1240133549 |
| bzzshop | zimpooo | shop | 1161041342 |
| c | VectronLD | build1 | 44871054625 |
| c3 | MC_Proplayer | build3 | -1260 54 3879 |
| c4delivery | c4t4ly5t | build1 | -2266 70 -4792 |
| c4enchant | c4t4ly5t | build3 | -1185 70 4592 |
| c4fac1 | c4t4ly5t | build1 | -2220 86 -4862 |
| c: | agentcookie420 | build2 | -2096 7 -956 |
| cabin | amatesamaru | build3 | 452 70 -1227 |
| cacti | Chaaves | build3 | 3576 5 1218 |
| cacti2 | ladyamalia | build1 | 4452 85 -3115 |
| cactiempirev2 | caradoesgaming | build4 | 3317 60 -4254 |
| cactivomit | Shifter99 | build3 | 3575 5 1213 |
| cactus | macho_nacho | build3 | -4324 11 135 |
| cactusfalls | urbanninja_ | build2 | -2331 54 -4689 |
| cactusfarm | macho_nacho | build3 | -4324 11 135 |
| cake | mag0s | build3 | -2849 72 -1378 |
| cakefarm | urbanninja_ | build4 | -82 26 6361 |
| camii | koenraad72 | build3 | 216 64 155 |
| can | candreatta3 | build4 | -79 39 -1216 |
| can2 | candreatta3 | build4 | 1101 14 1821 |
| candi | Fireman_DJ | build1 | 4650 11 3023 |
| candidp | supreet6931 | build3 | -463 38 -836 |
| capital | falkner | build4 | -3945 67 -735 |
| capitalshops | Mr.LobaLoba | build4 | -2 64 18 |
| car | ekholden | build3 | -3871 6 4413 |
| casamia | Ragazza_Bolla | build4 | 3078 64 -3114 |
| cash | Mr_Kieks | shop | 2036 78 -739 |
| casino | Mr.LobaLoba | shop | 2725 132 -278 |
| casinolottery | fancycry | build1 | 2139 74 3202 |
| cassgrocery | Skilledkids | build3 | -512 70 1478 |
| cassiopeia | erin21 | build2 | 300 65 3012 |
| castle | kissmyace33 | build1 | 1601 64 -27 |
| castlegrayskull | Mr.LobaLoba | shop | 372 90 -344 |
| castleneves | Eric_Neves | build1 | -2045 79 1976 |
| cathome1 | Catsuepe | build1 | 121 74 -1346 |
| catlover | CatLover6969 | build3 | -3583 63 4789 |
| catlover2 | CatLover6969 | build4 | 3743 18 5352 |
| catmine2 | CatLover6969 | build2 | 12 11 -3798 |
| cattemp | mysterycat | build4 | -261 66 1255 |
| catty | awesome_dom | build2 | 2851 71 -3433 |
| catxp | venoxxis | build1 | 1715 32 3015 |
| cave | freckie | build1 | 3147 64 4454 |
| cavespider2b3 | tbnr_girl | build3 | -435 28 -3816 |
| cavespiderb2 | tbnr_girl | build2 | 3737 33 -822 |
| cavespiderb3 | tbnr_girl | build3 | -471 28 -3792 |
| cavexp | nachillo | build2 | 2184 17 -3484 |
| cbomb | jacksoul1610 | build4 | -2525 8 6120 |
| cc | DocMc11 | build3 | -1086 69 631 |
| ccc | spartavus | build4 | -344 89 -114 |
| ccnaruto | buttersnapz | build3 | 2001 95 3380 |
| ccs | Mr.LobaLoba | shop | 820104144 |
| cdxp | falkner | build4 | -3520 18 -4005 |
| ced | Ced | build1 | -3493 6 -3461 |
| celesta | critius13 | build3 | -3753 8 302 |
| centre | ralfey | build1 | 32721084727 |
| cer | trollbane | build3 | 8001211141 |
| cf | superraj | build1 | -4885 11 4623 |
| cf23 | sigi232 | build1 | 98 19 2696 |
| cf232 | agniss23 | build1 | 98 19 2696 |
| cf4 | agniss23 | build1 | 642 35 -1528 |
| cfarm | rbenz | build1 | -27 53 1150 |
| cfs | sigi232 | build1 | 2986 69 3112 |
| cgf | haywire | build2 | -1799 6 4775 |
| cgxp | falkner | build4 | 1310 27 -1912 |
| chaaves | Shifter99 | build2 | -1800 5 -3825 |
| chaosfishfarm | Fireman_DJ | build3 | 2648 7 -1821 |
| chaosgfarm | candigirl | build3 | 2643 7 -1853 |
| chaospvp | hcaz7797 | build3 | 3775 8 -1184 |
| chaossfarm | kennworth2 | build3 | -2109 35 -1437 |
| charisma | charisma | build1 | 3467 5 823 |
| charity | rosewood | build4 | -4840 72 5049 |
| charle1 | charle | build1 | 759 6 -2348 |
| charle3 | charle | build3 | 4215 64 -393 |
| chasme | SAGARBM | build2 | 4252 11 -968 |
| cheapshop | IamRobot | build3 | -2605 74 1173 |
| cheapside | katymun123 | build2 | 1916 90 2079 |
| check | xparrows | build4 | 91085907 |
| check1 | fruitshakes | build3 | 2618 54 4032 |
| chemidp | mychemiromancro | shop | -962 53 328 |
| chemitrade | mychemiromancro | build2 | -3772 28 1895 |
| chest | Abachi | build3 | 3031 27 -3770 |
| chestroom | FeviOmega | build1 | -1889 54 2044 |
| chests | mike_legend | build1 | -2664 55 -1979 |
| chests1 | Colugo | build3 | 3431 63 -4415 |
| chests2 | nightwanderer | build4 | 3920 66 -2003 |
| cheststuff | raizzanx | build4 | 1944 43 -936 |
| chestyplace | Kikykee | build1 | -3132 9 -3376 |
| chewiesecret | itstarealchewie | shop | 125 91 -6 |
| china | amatesamaru | build3 | -482 189 -898 |
| chips | elenodix1 | shop | 916 76 1131 |
| chipz | rubina | build2 | 1143 12 -3428 |
| chizel | melonopoly_ | build2 | 1188 94 -608 |
| chome | nightcrow85 | build2 | 2751 81 139 |
| chrispyfarm | chrispy747 | build3 | 3740 6 -1185 |
| chrispymaze | chrispy747 | build3 | -386 186 -984 |
| chrispyshop | chrispy747 | build3 | -1221 76 4593 |
| christmas | refrigerator | build4 | 5391 7 -5128 |
| christmasdp | kennworth2 | build3 | -448 38 -838 |
| chuck | kingfishy492 | build4 | -3688 57 -563 |
| chuckspawnerb4 | ChuckTheABYB | build4 | 1752 5 -392 |
| chunk | jordan_ggkk | build4 | -1248 68 -400 |
| church | laxking1428 | build4 | -831 65 605 |
| cinema | jusnine | build1 | -2750 66 1687 |
| circle | grendele | shop | 647 42 -1098 |
| circlewintertower | edcalberto | build3 | 4831 63 3741 |
| cislands | Kikykee | build1 | -2100 147 -2611 |
| cistine | faytleingod | build4 | -327 64 -449 |
| cjstorage | cjthegreat | build4 | 752102636 |
| cjthegreat1 | cjthegreat | build2 | 3289 63 3953 |
| cjttk | cjthegreat | build4 | -2422 71 3199 |
| ck | Mr.LobaLoba | shop | 1073 93 478 |
| ck1 | CreedoKid | build2 | -3448 63 -2435 |
| ck2 | Mr.LobaLoba | shop | 1340106352 |
| ck2c | existence | shop | 1341 49 245 |
| ck3 | CreedoKid | build2 | -3458 5 -2444 |
| cks | kyzer | gaia | -2641 66 1826 |
| ckvault | creepergod420 | shop | 1094 75 470 |
| claim1 | Mr_Kieks | build4 | -5509 68 1417 |
| claimedplace | athu7890 | build1 | -2242 65 -2207 |
| clam | lsparmy | build4 | 5521 19 -4984 |
| clapmine | daz176 | build1 | 190 88 -4583 |
| classicquad | cybben | build4 | 4860 18 5422 |
| clay | Reepaa | build4 | -5418 63 -3095 |
| clay12 | auedy26 | build2 | 3190 93 -3456 |
| clay2 | Reepaa | build2 | 954 75 -812 |
| clay4 | yousefcraft | build4 | -2977 85 5200 |
| claybiome | mariomuram | build2 | 3730 77 1745 |
| claykare | karethaelle00 | build2 | 1374 90 -643 |
| claylb | drdanutz90 | build2 | 3242 91 -2933 |
| claymesa | Mr.LobaLoba | build4 | -2940 71 5113 |
| claymine | kashaf | build2 | 3206 74 -3439 |
| clayplace | garretthegrey | build1 | 72 97 -4488 |
| clayshop | sciencelover89 | shop | 651103362 |
| clayy | shikonmiko | build4 | -5055 90 -265 |
| clear | dominator199018 | build2 | -776 77 997 |
| clearing | Mr_Kieks | build3 | -4480 117 -4912 |
| clocktower | daniel241200 | build4 | 1948 71 -371 |
| clothes | littleangel | build4 | 2840 65 -4728 |
| clubdaedalus | lastavarice | build3 | 103 68 161 |
| clys | urah | build2 | 1334 70 -165 |
| cmart | Colugo | build1 | -369 27 3487 |
| cmuseum | Astropipe | build1 | 176 64 4141 |
| cmuseumroof | Astropipe | build1 | 162 93 4178 |
| cny | kaidun | gaia | -2480 64 -5840 |
| cny2018 | athu7890 | build3 | 2376 159 -1272 |
| cnyfortunegod | Skylar | build2 | 1879 64 1856 |
| coal | Valderon85 | build4 | -3965 12 -153 |
| coast | buttersnapz | build4 | -66 5 -3049 |
| cobblestone | aleksandrea | build3 | 978 66 3820 |
| cobgen | TheDevilHunter | build1 | -2270 8 -4264 |
| cocaine | buttersnapz | build2 | 74 79 4503 |
| cocoa | Wasabi8 | build3 | -3500 51 2038 |
| cocohaste | _WhiteArcher_ | build3 | -3527 38 -809 |
| codename | smokezarn | build4 | -4394 73 -2896 |
| coh89 | Mr_Kieks | build4 | 11 83 -4375 |
| cohs | nightcrow85 | build2 | 2815 77 61 |
| collectables | Mr_Kieks | shop | 2027 89 -767 |
| collectibles | macho_nacho | build3 | -4470 6 166 |
| collection | superraj | shop | 2695 44 87 |
| colugo | Colugo | build1 | -369 28 3487 |
| comebacktoloot | valerian217 | build1 | 1753 79 3456 |
| computer | fenton112 | build4 | -173 70 1277 |
| control | supreet6931 | build4 | -67 25 1033 |
| cook | __elf__ | build1 | -3957 73 3291 |
| cookie3 | bilbo0o0 | build3 | 4267 22 -1442 |
| cookiecartel | Mr_Kieks | build3 | -4471 66 -4919 |
| cookiehub | assassin225 | build3 | -2376117645 |
| cookieshop | Mr.LobaLoba | shop | 897122601 |
| cookieshop2 | assassin225 | build1 | 272 69 -303 |
| cookiestime | xkingz_ | build2 | -4465 104 -2623 |
| cookiesyndicate | Mr_Kieks | build4 | 3480 66 2718 |
| cookiesyndicateb1 | Mr_Kieks | build1 | -1889 89 3724 |
| cookiesyndicatehq | assassin225 | build1 | -1889 90 3709 |
| cookiesyndicateproject | kingfishy492 | build1 | -17731453795 |
| cool | chupacabra2 | build4 | 4541 26 3305 |
| cool2 | chupacabra2 | build4 | -2724 63 4914 |
| coolo | corey0014 | build3 | -3094 41 2049 |
| coolwatermountain | Mr_Kieks | build4 | 34251115920 |
| cool_tower | Mr_Kieks | build4 | 512 63 3068 |
| corehome | gladiator3000 | build4 | 1771216166 |
| corehotel | newcleus | build4 | 221 68 6028 |
| coreshop | Mr.LobaLoba | shop | -855 72 -1013 |
| corespider | newcleus | build4 | 188 28 6408 |
| corexp | lysergide | build4 | 4151 28 -4963 |
| corey | corey0014 | build4 | -4039 66 -3416 |
| cornerstore | kingfishy492 | build4 | -65 64 423 |
| cottage | andrewqazx | build4 | -4745 67 -4969 |
| courthouse | Flox | build4 | 2416 129 -3345 |
| cove | krawlspace | build4 | 240 63 3596 |
| cow | razorstam | build1 | 4126 53 -4760 |
| cowboys | kenace | build3 | -86 29 -4920 |
| cpenta | sergetrotter | build4 | 3200 35 6433 |
| cpub | CrystalNightmare | build1 | 1491 70 343 |
| craft | alestrose | build1 | -2971 15 -2840 |
| crappyxp | raizzanx | build4 | 392 7 4532 |
| crash | spartavus | gaia | 1981 72 4476 |
| creeper | entity2563 | build3 | 38991263492 |
| creeperz | garretthegrey | build4 | -2089 7 -5474 |
| creshop | cresentya | build3 | -3598 73 2546 |
| cresshop | cresentya | build4 | -2256 80 1495 |
| crib | slayon | build4 | 5251 57 6200 |
| crimsonrun | smallsteve | build1 | -2129 194 -2845 |
| crimsonxp | kairuchii | build1 | -2020 21 -3340 |
| crow | nightcrow85 | build3 | -11 100 -4715 |
| crow2 | nightcrow85 | build2 | -2403 78 294 |
| crowsnest | Mr.LobaLoba | shop | 868 133 -1613 |
| cryhome | crypticallity | build4 | -3713 56 -699 |
| crystorage | crypticallity | build4 | -3685 5 -689 |
| crystore | crypticallity | build4 | -2 64 -7 |
| cs | baraadou | build4 | 3505 68 3024 |
| cs1 | assassin225 | build2 | 804 22 136 |
| cs2 | assassin225 | build2 | 4713 8 3347 |
| cs3 | assassin225 | build4 | -3691 8 1450 |
| cshop | nightcrow85 | build2 | 2684 69 115 |
| csi | dantdmfan5 | build2 | 435 84 703 |
| csproject2 | assassin225 | build2 | 3872 93 3050 |
| css | Mr.LobaLoba | shop | 820104144 |
| cssouth | assassin225 | build1 | -1826 64 4030 |
| cstatue | coh89 | build2 | -2404 78 294 |
| cstorage | charmanpk | build1 | -4288 64 -3537 |
| cuberscasino | cubercubic | shop | -1583 76 -963 |
| cubone | nitendonotch | build3 | 564 63 -245 |
| cupcake | HoneyDeww | build4 | -149 63 -650 |
| cursed | shaderevenant | shop | 373 90 -344 |
| cursedguard | ghoul105 | build4 | 4181 20 -3017 |
| cursedmall | Mr.LobaLoba | shop | -760105159 |
| cursedslime | trent474 | build4 | 4068 65 -2089 |
| cursetem | mysterycat | build2 | -3824 79 4566 |
| custommaps | net_hunterr | build2 | -4800 67 2112 |
| cvault | Chaabane | build1 | -1860 63 620 |
| cxp | craed_ | build4 | 2680 21 1615 |
| cyan | thecyan_ninja | build4 | 4081 65 -2119 |
| cyanshop | thecyan_ninja | build4 | 47 64 -1 |
| cybben | Mr_Kieks | build3 | 4656 60 1195 |
| cyberinn | cyberinn | build4 | 377 63 995 |
| cybr | cyspark | build1 | -2298 63 2151 |
| cyfarmmega | CyTec | build4 | 1379 24 -1689 |
| cytriplespawner | CyTec | build4 | 1375 13 -1663 |
| czbase | xczhime | build4 | -1254 48 517 |
| czspider | xczhime | build4 | -2855 23 277 |
| czsw | sergetrotter | build4 | -3507 17 -4005 |
| d | puppyderpy | build1 | 3186 67 1010 |
| daance | athu7890 | build3 | 326 8 -4644 |
| daedalus | lastavarice | build4 | -57 67 1144 |
| dafarmstore | DenisRo | build4 | -200 64 654 |
| dailygrind | albino | build4 | -2854 41 -2853 |
| dailygrind2 | albino | build4 | -2860 40 -2872 |
| dali | Daliy | build2 | -2281 69 3766 |
| daliland | Daliy | build2 | -2256 72 4225 |
| dalixp | Daliy | build1 | 4976 65 4361 |
| dam | iphoenix_flame | build4 | -1445 66 266 |
| damned | shaderevenant | build4 | 3775 64 -2033 |
| damng | Mr_Kieks | build4 | -284 6 -5372 |
| dangfarm | dangtdm | build4 | 4094 21 -4799 |
| dantdmfan5 | yangmangeek | build2 | 43 69 264 |
| danteg | reality43 | build1 | 274 6 1844 |
| dantexp | dantecel0623 | build1 | 286 65 1901 |
| dar | Rattib | build2 | -1240 69 -3899 |
| dari | rbenz | build1 | -20 62 1145 |
| dark | Ced | build1 | 1619 97 -2725 |
| darkced | Ced | build1 | 1628 13 -2739 |
| darkdante | dantecel0623 | build1 | 2472 6 4012 |
| darklol | Slimane310 | build4 | -6265 63 -3647 |
| darkroom | gasmask | build4 | 1411 10 4215 |
| darkroomb1 | GhostHunter | build1 | 3703 38 3773 |
| darkroomxp | cybben | build4 | -2244 41 2580 |
| darkspawn | razorstam | build4 | -4851 237 -5519 |
| darkvial | blupendragon | shop | 203149731 |
| dartspider | dart2112 | build4 | 4100 13 -1406 |
| dartxp | dart2112 | build4 | 4051 46 -1632 |
| das1 | dasta1116 | build4 | -1802 63 5313 |
| das2 | dasta1116 | build4 | -605 71 3957 |
| das3 | dasta1116 | build4 | -1674 12 4990 |
| das4 | dasta1116 | build4 | -1859 73 2259 |
| dasboot | ghoof | build2 | -3693 91 2480 |
| datarmy | datalyssa | build4 | -921 63 592 |
| datarmyoutpost | datalyssa | build2 | 3040 67 2823 |
| dat_banned_guys_lockettes | fudgecakes | build1 | -1989 63 1979 |
| dawnlight | loudi | build2 | -1728 71 -4673 |
| dawnquad | presence_ | build2 | -3859 27 1620 |
| db | dragonbite | build4 | 1059 44 517 |
| dbeacon | crazymarty | build1 | 82 58 -2580 |
| dead | krawlspace | build1 | -2891 64 1259 |
| dead2 | krawlspace | build1 | -2838 8 1253 |
| deadbush | bontoose | build1 | -280 97 -4025 |
| deadpool | pixieshimmer | build3 | 285105303 |
| deal | OnAl3rt | build1 | 3367 64 -2911 |
| deathgodsxp | swt_jerome | build4 | 3118 25 5360 |
| debook | devanshus | shop | 4551621079 |
| declanfacwall | xWild | build3 | 144 58 2889 |
| declanslottery | xWild | build4 | -4261 69 -2858 |
| decorations | ralfey | build4 | 5175 10 -4999 |
| deeds | abbccabbcc | build3 | -28081133039 |
| defenseota | pior | build3 | 748 88 -1486 |
| defiancexp | alicesilvers | build4 | 4821 38 1782 |
| delivery | lordgeokal | build2 | 3912 93 2977 |
| dem1 | Colugo | build3 | 1651 11 2235 |
| dem10 | Colugo | build1 | -1504 12 4072 |
| dem11 | Colugo | build1 | -861 12 4294 |
| dem2 | Colugo | build4 | 2693 23 484 |
| dem3 | Colugo | build2 | 3530 12 -517 |
| dem4 | Colugo | build3 | -1123 11 -3869 |
| dem5 | Colugo | build3 | 2439 10 -2497 |
| dem6 | Colugo | build3 | -1077 11 -3752 |
| dem8 | Colugo | build1 | -1416 8 4416 |
| dem9 | Colugo | build1 | -1073 22 4204 |
| demeh1 | Colugo | build4 | 2606 12 257 |
| demon | krawlspace | build4 | -3332391133 |
| demongfarm | DemonicBlow | build3 | 1815 6 -2393 |
| demonicshop | DemonicBlow | shop | -1935 115 -599 |
| denis | DenisRo | build2 | -337 68 393 |
| derek | rock1237 | build4 | 2931 33 4901 |
| derek2 | rock1237 | build4 | 897 38 -1916 |
| derp | refrigerbater | build1 | 451 81 431 |
| derp01 | Derpyrean | build2 | -2636 65 4779 |
| derpa | bigbosszee | build1 | 237 66 181 |
| derpcave | Thegreatwar_ | build1 | -348 9 -3645 |
| derpfarm | Mr_Kieks | build1 | 2240 7 -3368 |
| derpinfo | presence_ | shop | -1004109316 |
| derpland | tchycos | build1 | -2966 6 -3484 |
| derpo | net_hunterr | build1 | -3642 85 -4528 |
| derpshop | Mr.LobaLoba | shop | -1007111271 |
| derpy | lexply_ | build3 | -4455 31 -947 |
| derpy02 | Derpyrean | build3 | -48781124336 |
| derpy03 | Derpyrean | build3 | -48801074551 |
| des | akamikeyday | build4 | 3601 70 1818 |
| desert | freckie | build2 | 4896 92 1155 |
| deserthills | moko153 | build2 | 3924 69 -302 |
| desertskytemple | syntextoxy | build4 | 3536 63 1123 |
| desigfarm | desiassassin | build4 | 3142 6 6311 |
| despair | mghtyred | build1 | -261 75 136 |
| destydropzone | destroyer101812 | shop | 1640 42 -73 |
| detroit | krawlspace | build4 | 1609 32 5275 |
| dev | devilboy | build1 | -1150 39 -4485 |
| develop | 1zayp3r1 | build4 | 99 65 716 |
| device | Derpyrean | build4 | 4783 63 5162 |
| devilshome | TheDevilHunter | build3 | -441 67 875 |
| devilshop | TheDevilHunter | build3 | -1561 71 698 |
| devilsmine | TheDevilHunter | build1 | -4508 8 -4767 |
| devshop | Mr.LobaLoba | shop | 4391511095 |
| dfarmb3 | discounted | build2 | -4930 65 4375 |
| dg2 | dgardner1988 | build4 | 764100830 |
| dgfarm | devanshus | build4 | 3361 6 5803 |
| dharmadew | purepwnage | build2 | 1499 63 -4872 |
| dhome | geekazoid_90 | build2 | 1295 52 -4878 |
| diamond | Fllamy | build1 | -4618 6 4249 |
| diamondmine | someguy42 | build1 | 2799 11 2215 |
| dice | astrophel_ | build1 | -3504 6 151 |
| dickbutt | willynator_ | build4 | 5266 12 2987 |
| dieflowers | bontoose | build1 | -4166 59 -4941 |
| diesocke | diesocke | build2 | 3137 70 4140 |
| dig1 | nicdetec | build4 | 965 5 4142 |
| dig2 | nicdetec | build3 | 4137 6 692 |
| diggerspider | mrdigger225 | build1 | -155 30 -1588 |
| diggy | bad7leroy4brown | build4 | -1678 75 689 |
| dill | dillon_ | build3 | -3603 66 512 |
| dimes | RazzberryGoose | build1 | -2622 5 4697 |
| dinosaur | LittleDinosaur | build2 | -3223 53 1909 |
| diorite | rosewood | build3 | 3538 73 -2908 |
| dip | DipperDan | build3 | 2663 24 3611 |
| dipsbooks | DipperDan | build2 | -1417 197 -2185 |
| dipspvp | DipperDan | build3 | 3736 63 2460 |
| dirt | bovill2001 | build3 | -633 63 2417 |
| disturbia | DisturbedOrphan | build1 | 4838 107 -2119 |
| disturbia2 | DisturbedOrphan | build1 | 4412 71 -1832 |
| disturbiaxp | DisturbedOrphan | build3 | -3553 21 3581 |
| disxp | killer6240 | build1 | -4903 23 2775 |
| dive | 1zayp3r1 | build4 | -1771 6 6410 |
| divergentz | tbnr_girl | build1 | -1095 51 -2444 |
| divergentz2gfarm | KatTheEmpress | build1 | -2943 15 -2807 |
| divergentzgfarm | tbnr_girl | build1 | -2953 6 -2817 |
| dj2 | DeeJayGotBeats | build4 | 1588 63 -2532 |
| djb1 | DeeJayGotBeats | build1 | -2790 63 2239 |
| djb2 | DeeJayGotBeats | build2 | -1618 67 452 |
| djgfarm | akamikeyday | build2 | 4952 12 1784 |
| dk | katcavs | build1 | 1358 77 4580 |
| dlotto | devanshus | shop | -1960 119 -548 |
| dlw4391 | DHunter391 | build2 | 4047 64 -3117 |
| dm | Valderon85 | build4 | -338 12 -1591 |
| dnote | discounted | build2 | -3049 119 -2313 |
| dochomeb4 | thedoctor1103 | build4 | -1965 66 -3589 |
| dodo | dodobobo | shop | 423 66 -1956 |
| dogfarm2 | mundog | build4 | 3204 67 5948 |
| doggo | Mr_Kieks | build4 | -6047 68 -1992 |
| dogs | amendar | build4 | -1695 70 424 |
| dojoshop | girlwithbraces | build1 | 370 64 -1527 |
| dome | Dalviie | build4 | -6114 55 -2681 |
| dome8 | crypticallity | build4 | 3341 35 -4202 |
| domh | awesome_dom | build3 | 2001 73 4301 |
| donation | relentless18 | build1 | -2032 63 -4733 |
| donation4dk | rooi_ | build4 | 4202 51 5058 |
| donationsplz | entity2563 | build4 | 1213 68 -3314 |
| donkey | nidus | build1 | 3227 64 -2904 |
| donkey1 | Donkey | build4 | 5144 64 1895 |
| donkey2 | thedrunkdonkey | build2 | -2072 82 2727 |
| donoparkour | CoconutBoer | build1 | 3342 210 -832 |
| donoticket | CoconutBoer | shop | 966 76 1130 |
| donut | Colugo | build1 | -299 7 3525 |
| doomknights | ashin_shugar | build2 | 4850 8 1196 |
| dope | roevy | build1 | 2070 24 -1088 |
| dopeshop | kenpachi_11 | build4 | -528 64 127 |
| dormet | Mr_Kieks | shop | 2053 54 -787 |
| dos1 | doanx | build1 | -209 3 4911 |
| dos2 | doanx | build1 | -272 78 4816 |
| dot | pixel_love | build3 | 3331 6 -892 |
| dots | lexply_ | build4 | 950 73 -1049 |
| double | reality43 | build4 | 2677 29 -2793 |
| doublekill | nachillo | build4 | -3353 20 -4319 |
| doublesp | algrin22 | build1 | 2354 26 -4661 |
| doublespawner | algrin22 | build4 | -5590 62 -4175 |
| doublespawners#1 | jean181 | build4 | -5831 22 4166 |
| doublespider2b4 | DexTheBuilder | build4 | -1519 38 821 |
| doubletrouble | nachillo | build4 | -236 29 -2023 |
| douf | doufis | build3 | -3138 63 1282 |
| doufis | __blueslime__ | build3 | 2052 79 4248 |
| doufmine | doufis | build3 | -2685 11 1581 |
| dova | DovakinaX | mine | 53 60 -324 |
| dowarshop | darion_sylair | build1 | -2395 63 1745 |
| downthere | larique | build4 | 3736 6 -4423 |
| dozerlib | SauronDark | build2 | 1454 70 3111 |
| dozerxp | SauronDark | build2 | 1862 64 4330 |
| dp | Mantee | build4 | -606 64 650 |
| dparea | cybben | build4 | -5977 79 -863 |
| dpareachest | cybben | build4 | -5977 108 -889 |
| dphall2m | vibez_white | build3 | -1203 64 -1340 |
| dpp | indie2002 | build4 | 1267 67 -1280 |
| dproom | FriendlyGirl | build3 | -2679 79 -46 |
| dpstock | dreadmermaid | build2 | 98 134 -1968 |
| dr1 | Colugo | build4 | -2777 48 -3299 |
| dr2 | Colugo | build4 | -2782 45 -3370 |
| dracu | pixel_ | build1 | 4113 64 -876 |
| dragon | kyzer | build4 | -3529 65 -180 |
| dragon1 | reepzerz | build4 | 1461682013 |
| dragoncurse | Mr.LobaLoba | build4 | -384 63 1010 |
| dragonfyrepub | xuser7 | build1 | -4387 79 -4413 |
| dragonhead1313 | politicalpotato | build2 | -579 72 -386 |
| dragons | kyzer | build4 | 5249 93 -4976 |
| dragonslepakplace | dragon_ex | build1 | -1183 21 2184 |
| dreadnova | king_trick | build1 | 172 69 4288 |
| dreadnovaxp | king_trick | build1 | 22 18 4151 |
| dreadslocker | bellowfool | build3 | 1423 63 679 |
| dreamaker2 | guitarist2186 | build1 | 907 71 -3362 |
| drift1 | Colugo | build3 | 3518 66 -3733 |
| drift2 | Colugo | build4 | -2708 253 -3371 |
| drift3 | Colugo | build1 | -3482563487 |
| drink | inspectorgadget | shop | 1195 95 808 |
| drop | thaggernafle | build4 | 3507 11 1119 |
| dropanddeliver | ro11yp011y | build2 | -4792 66 2590 |
| dropauc | unkn0wn | build4 | -3283 63 -2904 |
| dropb4 | BADSHAH | build4 | 1569 63 -3579 |
| drophouse217 | valerian217 | build4 | -20441111761 |
| dropped | bontoose | build4 | 325 64 246 |
| drops | ralfey | build4 | 5367 67 -5487 |
| drugsfactory | fitcho_ | build4 | 2028 53 -387 |
| drunkeyshop | thedrunkdonkey | shop | -1317 68 -212 |
| dsell | discounted | shop | 43 73 68 |
| dspawner1 | boomthedonut | build1 | -761 27 2966 |
| dstore | discounted | build4 | 50292343174 |
| dt | doanx | build1 | 3055 70 3545 |
| dualspider | cybben | build4 | -24 28 2492 |
| dubdub | bontoose | build4 | -4446 14 -1021 |
| dubskele | bontoose | build4 | 1186 39 -2729 |
| duckside | pixel_love | build3 | 2404 13 -1801 |
| ducky | Wasabi8 | build3 | -821 5 -3459 |
| dumblemine | dumbledwe | build1 | -756 28 3018 |
| dumptower | zephorux | build3 | 3388 74 553 |
| dungeon | coh89 | build2 | 735 7 3846 |
| durinexp | tessaq | build4 | 2680 20 -2092 |
| durinshop | tessaq | build4 | -976 63 653 |
| durinxp | fitcho_ | build4 | 2680 20 -2092 |
| durotar | venom_2105 | build4 | 2244 75 1309 |
| durrhtyay | LTSSLV_Builder | build1 | 2041 71 553 |
| dustin | dkemp1996 | build1 | 2373 91 -358 |
| dustinhouse | dkemp1996 | build1 | 2373 91 -358 |
| duub | bontoose | build3 | 185 45 3414 |
| dye | nicdetec | build2 | 3100 66 -2387 |
| dyefarm | craft_tech | build2 | -49501241749 |
| dynastyshop | michael1215_ | build4 | 4048 11 -2865 |
| dynastyxp | michael1215_ | build4 | -3267 40 1924 |
| e | Eazbi | build4 | 2455 67 1066 |
| east | fenton112 | build4 | -42 63 1394 |
| ebase | superraj | build1 | 3274 47 -2477 |
| ebook | realburnsy | shop | -1553 76 -948 |
| ebooks | Astropipe | shop | 1193 61 897 |
| ebooks1 | adamtheprop | shop | 799 104 -95 |
| echestbmine | Acdex | build2 | -1649 38 1208 |
| eden | spartavus | build1 | 240 72 -188 |
| edenguard | cybben | build1 | 1848 11 4924 |
| edenlottos | Doluxor | shop | 2431 91 335 |
| efarmgood | indie2002 | build4 | -2251 38 2578 |
| eguardian | lordemir | build1 | 1858 68 4888 |
| egypt | zachhhh | build4 | -841 58 1459 |
| eh | xdevil022 | build2 | 4897 17 421 |
| ei2 | leefromvt | build4 | -2029 13 -2914 |
| eidarkroom | blupendragon | build4 | -2767 32 6355 |
| eiflower | leefromvt | build4 | 5147 63 -4377 |
| eiguardian | leefromvt | build4 | -3417 24 -5026 |
| eijooy | leefromvt | build4 | -5644 16 -4913 |
| eldorado | dannytargaryen | build1 | 1071 64 -1320 |
| ele | cool122plays | build2 | -3181 26 124 |
| electrode | Romulus91 | build1 | -2644 74 754 |
| elen | elenubix69 | build4 | 1402 9 -59 |
| elendeath | DeathD84 | build3 | -2515 63 2666 |
| elenub | elenodix1 | build4 | 4308 94 6391 |
| elight | mrzero | build2 | 1141 6 -3465 |
| elite | xEliteLifeHacks | build1 | -3078 63 -2605 |
| elyjump | lie98 | build1 | 4429 173 -3464 |
| elysium | happy_face | build2 | -3626 85 -1136 |
| elytra1 | cr4ckma7ter | build4 | 2732 254 -3097 |
| emeraldislandshop | Mr.LobaLoba | shop | 151143768 |
| empdrop | empimperial | shop | 1439 94 -566 |
| emperorscasino | Mr.LobaLoba | shop | 1444 77 -597 |
| emps | empimperial | shop | 1418 88 -585 |
| emptest1 | empyrean | build3 | -20951143455 |
| emptest2 | empyrean | build2 | -3141 73 -2513 |
| en | yawz | shop | -1878 71 -135 |
| ench | ralfeh | build4 | -3284 16 1937 |
| enchant | kobe | build4 | -1216 45 2829 |
| enchanted | kobe | build1 | 3794 99 1342 |
| enchantedfarm | erin21 | build3 | 1276 26 -140 |
| enchantedshop | dracobattleborn | build1 | 3527 63 3090 |
| enclave666 | giannisww | build4 | -2208 64 593 |
| endershop | Mr.LobaLoba | shop | 1240 105 -925 |
| endless | Fllamy | build3 | 2702 66 4775 |
| endportalo3o | boomthedonut | build3 | -338 32 686 |
| enigma | kashaf | build4 | 3493 64 212 |
| enigmaxp | crazecow | build4 | 4212 12 1163 |
| enigmaxp2 | crazecow | build4 | -1371 27 3638 |
| enigmaxp3 | crazecow | build4 | -1568 22 936 |
| enigmaxp4 | crazecow | build4 | -2221 13 6331 |
| enterprises | pixel_love | build3 | 3366 65 -859 |
| entertainmenttower | poisondmg | build4 | 1752 225 -3480 |
| entities | desiassassin | build4 | 990 82 -1423 |
| eol | __domed__ | build2 | -1785 67 4599 |
| eol2 | __domed__ | build2 | -4439 6 4288 |
| eolally | __domed__ | build2 | -17861154599 |
| eolgfarm | Shifter99 | build2 | -1785 6 4739 |
| eolplot | just_some_girl | build2 | -1797 64 4670 |
| eolzombie | destroyer101812 | build2 | -4477 6 4298 |
| epic | __clockwerk__ | build4 | 2837 82 1639 |
| epikus | ralfey | build1 | -2211 79 2264 |
| erin21 | erin21 | build2 | 294 51 2864 |
| erins | erin21 | build2 | 2723 31 -4073 |
| erozea | hexxx | build4 | -477 33 -3943 |
| estuff | yousefcraft | build2 | 1340 57 -1015 |
| etbi | _Althia_ | build2 | -168 71 2511 |
| eter | xmizukitsune | build4 | 374 64 152 |
| eternal | bontoose | build4 | 3207 6 5312 |
| etoolshop | zimpooo | build1 | 4096 63 2651 |
| etop | pooface24 | build1 | -23312191490 |
| etoroshop | younessetoro | build4 | 3066 94 3704 |
| etower | akamikeyday | build1 | -10182052152 |
| etree | CoconutBoer | build1 | 3337 81 -881 |
| euspawner | girlwithbraces | build1 | 411 29 -1522 |
| eutopia | gam3rissam | build4 | -213 64 4555 |
| eutopiaoffice | gam3rissam | build4 | -130 68 4491 |
| euzombie | girlwithbraces | build1 | 325 34 -1488 |
| event | Mr_Kieks | build1 | -1895 96 3788 |
| evergfarm | vatever | build1 | 4260 10 1083 |
| everxpfarm | vatever | build1 | -1016 15 3916 |
| ex | auedy26 | build1 | -2371 78 3327 |
| example | creepergod420 | shop | 1139 95 476 |
| exit | pixelboy168 | build1 | 4400 63 2875 |
| expfarm | abigcat | build1 | -2331 67 1606 |
| exploding | Exploding_Gaming | build2 | 2164 63 -299 |
| extrachests | reepzerz | build3 | -707155814 |
| eyeinthesky | __elf__ | build3 | 20431334258 |
| ezparkour | IamRobot | build3 | -2595 72 1157 |
| f. | mikaely | build1 | 3629 63 -2735 |
| f1 | artby | build1 | -964 66 2106 |
| f2 | artby | build2 | -4619 67 570 |
| fa2 | agniss23 | build4 | -2040 63 6292 |
| fac | Girlygamer360 | build3 | -1029 92 3953 |
| fac3 | assassissn123 | build4 | 1764 72 -1206 |
| facbonita | eduardoforero | build4 | 4838 65 -2006 |
| fachome | badguysclaw | build2 | -769 63 -3811 |
| facsale | Ced | build3 | -4027 79 -2642 |
| facshop | mrdigger225 | build1 | 3081 68 -2938 |
| faction | oleyalbores | build1 | -2784 68 -1998 |
| factionb2 | xEliteLifeHacks | build2 | -3417 63 -2349 |
| factionfarm | macho_nacho | build3 | -4658 50 136 |
| factiongfarm | macho_nacho | build4 | -312 33 5703 |
| factionhome | supreet6931 | build2 | 428 31 -4479 |
| factionisland | Girlygamer360 | build4 | -2290 63 -2868 |
| factory | operation101 | build2 | -913 119 -512 |
| factoryb2 | nakedtree | build2 | -914 123 -516 |
| fair | riandy | build2 | 2953 91 -2360 |
| fairprice | cubercubic | build3 | -3615 69 2460 |
| fairy | lsparmy | build2 | -25 69 385 |
| fairytail | THEBlueBRAD360 | build1 | 983 90 354 |
| fall | yongki_a18 | build3 | 883249740 |
| farcry | cleon | build2 | -275 66 4911 |
| farm | skater30 | build4 | -4757 22 4867 |
| farm1 | anhtbs | build4 | 4616 6 -5225 |
| farm2 | anhtbs | build4 | 743 15 -145 |
| farms | hcaz7797 | build2 | -4900 87 1693 |
| fashion | sciencelover89 | shop | 616103404 |
| fek | sharkbyte | build3 | -3541 75 2502 |
| fenpaiwashere | bdracalous | shop | 1293 40 -233 |
| fenton | fenton112 | build4 | -4979 51 4608 |
| ferme | kipop | build3 | 257 12 1378 |
| ferns | talsera | build2 | -3522 65 4936 |
| fernsky | astelon | build4 | -1861251238 |
| ferris | ghoof | build3 | 1390 64 -150 |
| fexp | fe_nite | build4 | -3370 79 6361 |
| fexptemp | fe_nite | build4 | -3371 79 6361 |
| ff | daz176 | build2 | 1624 74 1930 |
| fff | Mr_Kieks | shop | 2039 58 -815 |
| fhel4 | xbubblegumx | build4 | -5083 18 -3978 |
| fhome | scope_pilot | build2 | 27 69 494 |
| fhome2 | akamikeyday | build4 | -1466 35 6407 |
| fhomepurge | BoOgey | build2 | -2025 68 428 |
| final2 | squall | build3 | -3047 45 2580 |
| final3 | squall | build4 | -4912 66 -2816 |
| final4 | squall | build3 | -4671 10 2597 |
| findgame | supreet6931 | build2 | 1158 77 4424 |
| fink | nightcrow85 | build2 | 2847 80 54 |
| finna | iamthekiller27 | build3 | 2457 73 -824 |
| fireclay | firephoenix_24 | build4 | -3009 94 4977 |
| firework | joeythegreen | build2 | 509 67 -4749 |
| fireworks | ghoof | shop | 1173 94 933 |
| fireworks2 | supreet6931 | build2 | 1174 74 4421 |
| fireworkshop | wolle36 | build2 | -2021 80 2861 |
| first | Tyranos | build1 | -4800 47 4663 |
| fish | supermcbrent | build3 | -3138 63 1276 |
| fish123 | wolle36 | build2 | -2071 80 2903 |
| fish6 | nicdetec | build4 | 1864 9 -1431 |
| fishbowl | kingfishy492 | build4 | -3576 57 -584 |
| fisher | helvey | build2 | 2439 59 -721 |
| fishfarm | wunderer | build1 | 43 7 3417 |
| fishies | symantec | build3 | 4868 6 584 |
| fishin | jaylt | build1 | 3060 64 4016 |
| fishing | xweeze_ | build2 | 4313 65 -120 |
| fishingb2 | FeviOmega | build2 | 2807 71 2348 |
| fishingmine | destroyer101812 | build4 | 2514 64 -68 |
| fishingparadisegfarm | tbnr_girl | build2 | -3939 6 -4375 |
| fishing_gfarm | tbnr_girl | build2 | -3939 6 -4377 |
| fishmarket | Mr.LobaLoba | shop | 306138442 |
| fishslap | bdracalous | build3 | 3460 6 1191 |
| fishslap2 | bdracalous | build1 | 1616 6 3295 |
| fishslap_ | bdracalous | build1 | 1599 6 3312 |
| fishstop | jazwot | build1 | 212 67 -725 |
| fishy | doufis | build3 | 3455 6 1187 |
| fishyfarm | kingfishy492 | build4 | -4497 82 -746 |
| fishyfern | astelon | build1 | -2871 20 4254 |
| fishyregen | jaunenikos | build1 | -105 64 -147 |
| fishyslap | HoneyDeww | build4 | 5174 7 -2968 |
| fishyslap2 | HoneyDeww | build1 | -2683 6 -1288 |
| fishyslap3 | HoneyDeww | build4 | -1337 6 5744 |
| fishyslap4 | HoneyDeww | build2 | -4889 63 4243 |
| fishyssafe | kingfishy492 | build4 | -3743 57 -545 |
| fishywe | kingfishy492 | build4 | -2165 70 -4381 |
| flame | flame_thrower | build2 | -3691 68 1806 |
| flash11 | Tsogoo1691 | build1 | 85 22 884 |
| flash12 | Tsogoo1691 | build1 | -2502 35 -828 |
| flat | spartavus | gaia | 2537 99 -1816 |
| flatland | anywal | build4 | 482 74 1114 |
| flobble | ghoof | build4 | -4562 94 -5494 |
| floor | joeythegreen | minigames | 226 151 93 |
| floor10 | mazepa1288 | build2 | 23441494095 |
| floor8 | mazepa1288 | build2 | 23111314081 |
| floor9 | mazepa1288 | build2 | 23411384130 |
| floorislava | Mr.LobaLoba | minigames | 261 151 93 |
| flow | nicdetec | build1 | -39 62 -600 |
| flower | coh89 | build2 | 556 84 -4408 |
| flowerbiome. | ryan1998 | build2 | -21 88 4927 |
| flowerfarm | trent474 | build1 | 1079 62 3922 |
| flowerforest69 | mentalpowerada | build2 | 1633 72 1930 |
| flowergarden | Thegreatwar_ | build2 | 3819 64 -2334 |
| flowerhome | ladyazuris | build2 | -531 63 4817 |
| flowerpower | jarriey | build4 | 5197 67 -4395 |
| flowerr | Doluxor | build2 | 17121161968 |
| flowers | yoctograham | build2 | 14 90 4939 |
| flowershaker | Mr_Kieks | build1 | -1589 80 40 |
| flowerspawner | allons_y_96 | build3 | 2920 72 1714 |
| flowery | ashin_shugar | build3 | 283 64 -4864 |
| flowerz | Slimane310 | build2 | 1616 70 1920 |
| floxreport | cheekermonkey | mine | -14 97 -405 |
| fly | Althia | build2 | 27962562371 |
| fly1 | Colugo | build1 | -16972573908 |
| food | itschowder | shop | 638 94 441 |
| foolishalchemy | bellowfool | build4 | 2367 16 4215 |
| foooo | mghtyred | build4 | 550 64 -850 |
| footrace | chewy0ne | build4 | 4286 7 6242 |
| forest | Kikykee | build4 | 15991026222 |
| forestsshop | Mr.LobaLoba | shop | -123 109 -584 |
| forsale | vago | build3 | -3638 71 2376 |
| forselling | IamHarryPotter | build3 | 4243 68 -3834 |
| fortress | 1zayp3r1 | build4 | 5510 33 3782 |
| fountain | Warrior1905 | build2 | -4492 15 4692 |
| foxyisland | foxontherails | build2 | 4601 102 -4341 |
| fpgfarm | tbnr_girl | build2 | -3924 6 -4376 |
| frames | rhaerhae | shop | 1508 97 682 |
| france | skrillex53 | build2 | 991 38 1148 |
| frchest | cool122plays | build1 | 3361 63 1287 |
| freckie | freckie | shop | 561041431 |
| freckiehead | freckie | gaia | 5843 113 -1893 |
| freckieopenthisshit | bontoose | build1 | -4120 98 2197 |
| frecksmas | freckie | build1 | 30871444273 |
| free | kecske97 | build2 | -4056 90 1319 |
| freedom_shop | Acdex | build2 | -334 77 14 |
| freeloot | nicdetec | build4 | -58 64 168 |
| freemining | icelord_etherea | build3 | -2220 20 91 |
| freertbxp | freertb | build2 | -49 14 4574 |
| freestuff | ryan1998 | build4 | -445113975 |
| freexp | greenprong | build4 | 1521 27 3681 |
| freexp2 | Kingfield | build2 | -4269 26 808 |
| fresboshop | drthrax07 | shop | -1582 76 -1008 |
| fresboshopb1 | drthrax07 | build1 | 3271 70 -3051 |
| freshfish | thefreshbreeze | build4 | 3328 64 2707 |
| freshmall | thefreshbreeze | build4 | -3406 69 6194 |
| friendfac | dormet | build3 | 2435 67 915 |
| friends | slinga | build1 | 732 66 73 |
| frigg | M3NT4L | build1 | 1063 11 2866 |
| front | sullythyname | build4 | 2474 64 -3395 |
| frostnew | frost3235 | build1 | 789 67 -1082 |
| frostnew2 | frost3235 | build4 | -5103 75 14 |
| frostnew3 | frost3235 | build1 | 1328 5 -1824 |
| frostys | muramatsu | build4 | -58551121078 |
| fruit | fruitshakes | build4 | 5170 6 -5175 |
| fruits | fruitshakes | build4 | -357 66 132 |
| fruity | Mr.LobaLoba | shop | -353 102 -387 |
| fshop | nightcrow85 | build2 | 2692 69 115 |
| fshop1 | coh89 | build2 | 2692 69 115 |
| fskdrop | Furay | build4 | 2064 57 -3146 |
| fskexp | Furay | build3 | 4777 65 4121 |
| fskull | nightcrow85 | build2 | -1056 28 -3074 |
| fskull1 | coh89 | build2 | -1057 27 -3073 |
| fstorage | Abachi | build1 | 626 11 -4358 |
| fuckeryy | necrohpilia | build3 | 3744 12 -3045 |
| fuckup | thebaron12 | build2 | 2611 54 -1908 |
| fud | presence_ | build4 | -6160 9 4726 |
| fudgeshop | fudgecakes | build1 | -1331 65 1479 |
| fuego | dannytargaryen | shop | 687 42 -1137 |
| fuego2 | firephoenix_24 | shop | 687 67 -1089 |
| fulgore | faytleingod | build1 | -2105 35 4531 |
| fun | hcaz7797 | build2 | -1468 95 2294 |
| fun1 | Colugo | build3 | 4378 45 910 |
| funroom | JackyWack | build4 | -4939 62 4647 |
| furn | kipop | shop | -821 69 -416 |
| furnace | Mr.LobaLoba | shop | 1735 106 -1640 |
| furnaceboi | ShowyKnight | build3 | 2645 32 902 |
| furnaceroom | mia01 | build4 | -1997 70 228 |
| furry | Luko_Fuzmutt | build2 | -2890 53 -2596 |
| future | Mr_Kieks | build4 | 3576 63 -474 |
| futureoneshop | edcalberto | build4 | -473 75 1441 |
| fw | OnAl3rt | build1 | 3305 78 -2906 |
| fws | ghoof | build3 | 4771 98 4354 |
| fxlab | forgexaprox4_ | build2 | 3119 50 4359 |
| fxp2 | Mantee | build4 | -1628 38 6372 |
| fyfchest | littlebigjen | build4 | -1206 56 -52 |
| fyfhome | mikeyfid | build4 | -1211 64 -67 |
| g | puppyderpy | build2 | 1720 13 3792 |
| g-loot | mightydragon | build2 | 2135 46 -281 |
| g1 | Demlik | build4 | -5432 21 6264 |
| g2f | melisaa | build2 | 4303 6 4911 |
| g33 | nicdetec | build4 | 1737 6 -850 |
| g44 | nicdetec | build3 | 3796 64 1325 |
| gadgetb4 | inspectorgadget | build4 | 3277 22 -2754 |
| gadgetb4z2 | inspectorgadget | build4 | 5163 66 2273 |
| gadgetstemple | inspectorgadget | build2 | 296 20 -3006 |
| gadgetstring | inspectorgadget | build2 | -2382 12 -4084 |
| gaiagord | supreet6931 | gaia | -2640 66 1830 |
| gaiaspawn | Mr.LobaLoba | gaia | -8 69 67 |
| games | Mr.LobaLoba | minigames | 272150100 |
| gamez | pixel_love | build2 | 4805 72 -693 |
| garden | andreeaelisa | build3 | 672 79 -1 |
| gardenofsyn | synnilla | build4 | -2649 70 -2632 |
| gardfarm | goine1s | build2 | -2857 6 4207 |
| gas | Mr.LobaLoba | shop | -953 203 40 |
| gas1 | gasmask | build2 | 3061 68 -2329 |
| gas2 | gasmask | build3 | 3540 85 -3884 |
| gatherflowers | Reepaa | build2 | 1759 83 1999 |
| gauction | goldbreed | build4 | -2600 70 6073 |
| gaurdian | CobraKai | build4 | 2302 6 5911 |
| gaurdianfarm | 314kojioyama | build3 | -4852 6 4973 |
| gcg | shikonmiko | build3 | 512 36 569 |
| gcg3 | shikonmiko | shop | 424 90 637 |
| gedy | gedy | build4 | 1269 40 6244 |
| geekempire | girlwithbraces | build4 | -2599 68 -1137 |
| geekskele | GalaxxyStar | build1 | -3203 13 4692 |
| geekstorage | GalaxxyStar | build1 | -4701111604 |
| gem | Mr.LobaLoba | shop | -370 106 -129 |
| gen | RAgamer | build1 | 167 25 1177 |
| geolotto | nag1ch4n | build4 | -4160 63 -3058 |
| gf | minesweper | build3 | 2392 13 -1795 |
| gf1 | xcarter | build1 | -3494 7 -3448 |
| gf2 | reality43 | build2 | -4520 15 4712 |
| gf4 | xcarter | build4 | 1272 23 -1369 |
| gfa1 | Chaabane | build4 | -1777 64 5866 |
| gfarm | skater30 | build1 | 760 6 -2350 |
| gfarm123 | gabrieltnux111 | build1 | -2841 8 1250 |
| gfarm2 | skullcrusher | build1 | -1224 6 200 |
| gfarm22 | jasonp1898 | build2 | -4504 5 4690 |
| gfarm3roof | Shifter99 | build4 | -3378 64 5895 |
| [email protected]@ | jawad_313 | build2 | -2854 6 807 |
| gfarmb1 | mrkieks | build1 | 98 19 2697 |
| gfarmb1divergentz2 | KatTheEmpress | build1 | -2956 15 -2836 |
| gfarmb3 | mannypacquiao | build3 | 3814 6 648 |
| gfarmb4 | hamzazkzk | build4 | -3377 6 5949 |
| gfarmdj | akamikeyday | build2 | 4952 11 1758 |
| gfarmgud | Mr_Kieks | build4 | 5161 9 -2969 |
| gfarming | HoneyDeww | build4 | 5164 9 -2968 |
| gfarming2 | HoneyDeww | build4 | -1336 6 5744 |
| gfarmm | akamikeyday | build1 | 3874 15 2312 |
| gfarmroof | Astropipe | build1 | -321 72 3366 |
| gfarms | ragingpat | build4 | -1768 34 5861 |
| gfarms1 | GrimLurker | build2 | 1719 11 3764 |
| gfarmwait | EpicDummy | build3 | 4219 63 -433 |
| gferma | obelix | shop | -1534 76 -966 |
| gforfarm | mrpolar | build3 | 3778 6 1325 |
| gfz | Fzuper | build1 | -1554 66 1670 |
| gg | puppyderpy | build2 | -1326 6 4360 |
| gg2 | puppyderpy | build4 | 3136 6 -184 |
| ggb3 | M3NT4L | build3 | 310 6 -4059 |
| ggfarm | presence_ | build2 | 2246 6 -1385 |
| ggfarm1 | presence_ | build2 | -1337 7 4327 |
| ggfarm2 | presence_ | build2 | -1386 6 -4367 |
| ggfarm3 | presence_ | build2 | 1752 7 4906 |
| ggfarm5 | presence_ | build2 | 2264 6 -768 |
| ggggg | tylerisr | build1 | 3390 70 1963 |
| gguards | urah | build1 | -1211 65 145 |
| ggwp | chopin_snow | build2 | 4877 13 -1156 |
| ggxp | xzeldax | build2 | -1777 6 4775 |
| ghabin | ghoof | build3 | 47601084368 |
| ghar | ipciplier | build1 | -1154 65 208 |
| ghgh | nicdetec | build1 | 327 46 916 |
| ghoof | ghoof | build4 | 40891416368 |
| ghoulhut | ghoul105 | build4 | -593 65 656 |
| giantskull | Mr.LobaLoba | shop | -795 62 866 |
| gift | ultimatemate | build3 | 4358 96 1639 |
| giftcakes | ultimatemate | build3 | 43051041656 |
| ginshop | Imagine | shop | -1970 119 -579 |
| gion | Ahraya | build3 | 3352 10 -1740 |
| gionemerald | Vip3r56426 | build3 | 34371153070 |
| gionloot | freckie | build3 | 3175 7 -1465 |
| gionspawner | ChuckTheABYB | build3 | 2381 45 4838 |
| gionspawners | Vip3r56426 | build3 | 3734 18 3107 |
| girlyfarm | girlygamer900 | build2 | -4520 5 4685 |
| girlyfarm2 | girlygamer900 | build4 | -354 6 5703 |
| giveaway | karethaelle00 | build4 | 4565 32 3316 |
| gj | superraj | build2 | -4060 90 1317 |
| gl | superraj | build2 | 2263 65 -810 |
| gladchurch | gladiator3000 | build1 | -848 84 1301 |
| gladelytra | gladiator3000 | build1 | 192243175 |
| gladxp | gladiator3000 | build2 | -2207 22 4540 |
| glass | megamel | build3 | 2185 98 4825 |
| glitter | cr4ckma7ter | build2 | -2832 71 1006 |
| glol | Slimane310 | build4 | 2823 6 5444 |
| gloriaregis | kun12345war_007 | build4 | 42521586337 |
| gmasters | Mr.LobaLoba | shop | -1267106370 |
| gmshop | shogun42 | build1 | -65 69 1200 |
| gmts | Demonized01 | build1 | -3245 68 -2167 |
| gmuseum | Glenvern13 | build2 | 2300 64 -793 |
| go | zimiek | build2 | 36 63 -2348 |
| goastoid | fluffbunneh | build1 | -1835 41 4444 |
| godam | SAGARBM | build1 | 794 73 2585 |
| godeaters | guitarist2186 | build2 | -71 72 -173 |
| godit | Firas21 | build1 | -321 64 -3523 |
| godlyrare | Mr_Kieks | shop | 1997 55 -803 |
| godset | Slimane310 | shop | -1218145601 |
| godsets | charle | build4 | -1814 5 5848 |
| godslayer | _felix05 | build4 | -1989 64 -852 |
| godstuff | cyberg | build4 | -1070 70 610 |
| gold | __elf__ | build1 | -29651153400 |
| gold1 | gyde | build1 | -3510 7 -3448 |
| gold2 | fall3n | build4 | 4492 64 3897 |
| goldenflaw | flaw1997 | build4 | 1866 24 -699 |
| goldfarm | _felix05 | build4 | -3003 112 -2627 |
| goldknochen | merrylin69 | build2 | -1771 25 2933 |
| goldmine | adelius | build1 | 635 11 -3645 |
| goldpig | jjssmulti | build1 | 1075 73 -302 |
| goldz | chopin_snow | build2 | 4739 11 -1526 |
| gondor | grendele | build4 | 1870 19 -4519 |
| goodluck | ashe8 | shop | -1645 76 -703 |
| goods | Luko_Fuzmutt | build2 | -2894 15 -2602 |
| gop | operation101 | build4 | 1300 27 -1913 |
| gorge | drastical | build1 | -1675 39 4849 |
| gothshop | crystalstardust | build3 | -2478 64 4733 |
| goxp | goldbreed | build4 | -1916 6 -2718 |
| gpod | laserx13 | build2 | -722 8 -4308 |
| gproyect | Aqxa | shop | 928 86 1186 |
| gr1 | OnAl3rt | build1 | 3184 54 -3029 |
| gr2 | OnAl3rt | build2 | -281 70 10 |
| gr3 | OnAl3rt | build3 | 2327 6 3642 |
| gr4 | OnAl3rt | build4 | 5007 64 1517 |
| granja | gr1mm | build1 | -2968 19 -2808 |
| granjota | eduardoforero | build4 | -408 70 31 |
| grass | man_in_suit | build4 | 1094 65 5903 |
| grayauction | gray538 | build2 | -1561 66 2274 |
| graysanta | gray538 | build2 | -1560 66 2272 |
| greatguardian | coh89 | shop | 1763 133 -570 |
| greatlog | Mr.LobaLoba | shop | 1755 137 -517 |
| greatpyramid | Reepaa | build4 | -4935 62 4648 |
| greek | OnAl3rt | build1 | 3281 64 -2904 |
| greekruins | astrophel_ | build1 | 2215 70 -1215 |
| green2 | greenscube | build4 | -4080 64 -842 |
| greentemp | greenscube | build4 | -5639 63 5891 |
| grendaleguard | cybben | build1 | -1227 6 183 |
| gribz | ghoof | build4 | 5640 64 2603 |
| grief | Althia | build2 | -154 65 5 |
| grinch | Tyranos | build4 | 2728 68 -3094 |
| gross | Mr_Kieks | build2 | 3165 68 2087 |
| grules | ralfey | spawn | 899102219 |
| gset | OnAl3rt | build1 | 3294 71 -2905 |
| gshop | nag1ch4n | build4 | 3115 64 4262 |
| gsjax | GSJAX | build2 | 1403 13 3888 |
| gspawn | razorstam | build4 | -744 10 -3721 |
| gspawn2 | razorstam | build2 | 1127 25 -3449 |
| gspawner2 | commandernas | build4 | -5437 26 6260 |
| gstorage | Godfather292 | build2 | -1982 75 3952 |
| gtxp | greenscube | build4 | -5654 24 5248 |
| guard | darsdm | build3 | 2675 10 1273 |
| guardian | Okasha12 | build3 | -1346 72 -4011 |
| guardian21 | legendary_prof | build1 | 3768 61 -3448 |
| guardianb4 | cybben | build4 | 2235 11 -1224 |
| guardianfarm | johnnyorlando94 | build3 | -1763 12 -4959 |
| guardiansofavalon | mudslide_ | build4 | -1498 17 6228 |
| guardiansxp | nachillo | build2 | 2872 6 -1328 |
| guardrush | xxtantyjamesxd | build4 | -1823 6 4879 |
| guards | minou_min2 | build2 | -1256 7 -4856 |
| guardsenpai | ivancy | build1 | 635 68 -1258 |
| gucci | buttersnapz | build4 | -568 20 835 |
| guessthetune | flowerbunny | build3 | 2081 64 -1110 |
| gufa | SAGARBM | build1 | 9411102793 |
| gunpowder | suushi | build4 | 1592 6 6247 |
| gxpfarm2 | andy328 | build1 | -3442 9 -1186 |
| h | GenocideX | build3 | 46821771303 |
| h0m3 | keji_da_krusher | build1 | 4686 51 -4746 |
| h2m | xLifeHacksWR | build3 | 1748 63 3238 |
| h2oauc | h2oking | build1 | 3144 67 3078 |
| h2owar | h2oking | build2 | -997 106 -2440 |
| h3 | puppyderpy | build3 | -2672 82 -2174 |
| hackmall | Mr.LobaLoba | shop | -1577 76 -984 |
| hahayes | desiassassin | shop | 490 66 1102 |
| haithere | nicholasop | build4 | -4472 37 3502 |
| hakerdp | hakerthunder | build4 | 13741743769 |
| hakerhouse | hakerthunder | build4 | 1461 65 3703 |
| hakurei | joonko | build3 | 11 79 1555 |
| hallofarchitects | Mr_Kieks | build1 | 384 66 44 |
| hangout | xdevil022 | build1 | -4752 77 -2677 |
| hansburg1 | chenhangpq | build1 | 959 23 2629 |
| hansburg2 | chenhangpq | build3 | 1795 6 -2392 |
| harta | alanisamrecky | build2 | 3194 6 -3685 |
| harvy | harvynoob123 | build2 | 947 20 -2391 |
| haste2 | scorpion79 | build2 | 4920 67 3643 |
| hastebeacon | xLifeHacksWR | build2 | 1136 36 1680 |
| hastefree | katcavs | build1 | -515 13 4942 |
| hasteii | SovietBuilder | build3 | 4952 69 -2435 |
| haststone | mary_so6 | build3 | -597 16 -3600 |
| havoc101 | fredxtian | build3 | 2366 58 -2865 |
| hawai1 | Hawai | build2 | -2834 11 4620 |
| hawai2 | Hawai | build3 | 4692 10 -2705 |
| haxor | haxxxxx | build3 | -466 64 -949 |
| haxquad | hexxx | build4 | -287 45 -3989 |
| haymaze | Mr.LobaLoba | build4 | -79 63 44 |
| hayspider | acidrellek | build4 | -5493 37 3405 |
| hayuma | acidrellek | build4 | -5480 75 3363 |
| hbday-xpleb | reverse_destello | build2 | -191 65 -4699 |
| hcf | kabuto4698 | build1 | -3513 71 794 |
| hclay | ironzac | build4 | -2720 6 4915 |
| heads | Mr_Kieks | build4 | 3398 63 -89 |
| heal | Mr_Kieks | build4 | -303149461 |
| heart | supreet6931 | build1 | 46941424734 |
| hearth | DABO0o | build1 | -2050 69 -4861 |
| hearthfireplaza | Mr.LobaLoba | shop | -281 78 -1657 |
| heartstorage | iheartslb_ | build1 | -4612 6 -4827 |
| heaven | daniel241200 | build2 | -17161414776 |
| heaven<3 | necrohpilia | build3 | 3555 64 -2820 |
| heavengate | ankincognito | minigames | 487 69 -345 |
| helheim | cybben | build4 | -5812 39 6467 |
| helheimshop | Mr.LobaLoba | shop | 408164132 |
| hell | Mr.LobaLoba | shop | 14321041034 |
| hellaspiders | akamikeyday | build2 | 625 13 2691 |
| hellavault | itshella | build4 | 679 73 1084 |
| hellbrewer | bronylexicon | build2 | -135 5 3672 |
| hello | Ced | build3 | 4206 64 -386 |
| helping | __blueslime__ | build3 | 3851441233 |
| hendrik1 | dominator199018 | build4 | 3082 63 3744 |
| here21 | islipperyfellow | build2 | -422 64 -1008 |
| hereslate | vibez_white | build2 | -852 65 891 |
| hexa | bontoose | build4 | 3118 26 5353 |
| hexaspider | cybben | build1 | 3029 7 135 |
| hf2gfarm | RiaanKenny | build1 | -409 13 4504 |
| hf2spider | Vosrel | build1 | -3093 17 -3856 |
| hfgfarm | relentless18 | build3 | -3862 7 4415 |
| hfplaza | relentless18 | shop | -281 78 -1657 |
| hfskelly | c4t4ly5t | build1 | -2251 28 -4411 |
| hftower | c4t4ly5t | build1 | 4943 256 -2944 |
| hgskelefarm | helixgaming | build2 | -4651 13 -1253 |
| hh | ironzac | build4 | 3912 67 3334 |
| hheystorage | hheyman123 | build4 | 78 85 5910 |
| hhh | nicdetec | build3 | 4987 19 -4897 |
| hhhh | nicdetec | build3 | 207 68 927 |
| hi | rybo | build1 | -3961 20 -4554 |
| hide-e-hole | panda_maria | build4 | -1661 67 1979 |
| hideout2 | roevy | build3 | -2998 34 -4433 |
| hideout3 | roevy | build3 | -1177 24 -1943 |
| hideout4 | roevy | build3 | -2877 24 -4648 |
| hideout5 | roevy | build4 | -6202 23 6169 |
| hideout6 | roevy | build3 | -4923 39 -3102 |
| hiii | motormikett | build4 | 2819 6 5480 |
| hills | boompa | build1 | -1145 14 4853 |
| hime | Fulana | build1 | -1133 64 -3099 |
| hitchens | thaggernafle | build4 | 3368 68 1159 |
| hk | hellknight91 | build2 | -4406 164 -4957 |
| hk1 | hellknight91 | build4 | 40051046337 |
| hmmmdia? | dullie | build4 | 3203 5 3967 |
| hmmst | desiassassin | build1 | 4532 77 -537 |
| hodclay | tessaq | build4 | 2017 71 -417 |
| hoem | ayden10 | build2 | 1171 65 -1914 |
| hole | bontoose | build1 | -1386 44 -4585 |
| home | lordgeokal | build3 | -2387 64 648 |
| home! | sevengamer6 | build1 | 2382 77 -2007 |
| home. | shogun42 | build1 | -57 74 1126 |
| home1 | Katheran | build1 | -3318 63 971 |
| home12321 | ayden10 | build2 | 1167 65 -1907 |
| home2 | godfather007 | build4 | 3040 70 3461 |
| home33 | kissmyace33 | build1 | -2330 56 1830 |
| home3609 | Ghost3609 | build2 | -4946 44 1553 |
| home4 | harleyman_ | build4 | -2282 76 1599 |
| homeb1 | GreenBro | build1 | -626 63 1067 |
| homebrew | inspectorgadget | build2 | -289 65 396 |
| homee | indie2002 | build4 | -308 58 983 |
| homehouse | PumpkinPippy | build3 | -428 67 900 |
| homeitems | Katheran | build1 | -3385 72 1640 |
| homeland | Garbisch2 | build4 | -5625 69 -2710 |
| homenhome | Homen06 | build3 | -4120 67 -1408 |
| homes | mrzero | build2 | -3861 70 -159 |
| homesweethome | caradoesgaming | build3 | -485 68 -742 |
| homexp | illvya | build4 | 1377 29 -1633 |
| homie | evy123 | build4 | -1985 68 2817 |
| honeydeww | GrimLurker | build4 | 5164 9 -2976 |
| horse | darsdm | build3 | 546 87 457 |
| horse1 | ivancy | build1 | 3005 89 -3354 |
| horsefarm | toocool2mine | build2 | -3077 63 -2437 |
| horses | ironzac | build4 | -2400 71 4073 |
| horseshop | cybben | build4 | -822 27 2889 |
| horsespawner | allons_y_96 | build2 | 2345 68 -2759 |
| hos | Superbad19 | build4 | -4864 48 -5346 |
| hot | shaderevenant | build4 | 3964 65 -2024 |
| hotel | DPShadowz | build4 | 2848 77 -2689 |
| hotelh | thaggernafle | build4 | 3332 12 1127 |
| hotsauce | DE4THGL1TCH | build4 | 5608 61 1292 |
| hotspot | aceyofawesome | build1 | 11 71 -3768 |
| house | _marama_ | build4 | 1957 61 -417 |
| house4 | jente | build4 | 3175 66 -3221 |
| housedp | _endless_ | build2 | -4347 64 1619 |
| houses | Derpyrean | build1 | 8731132693 |
| howmany | mazepa1288 | shop | 398 86 -1980 |
| hq | xcarter | build1 | -2752 90 -214 |
| hqcrib | skullcrusher | build2 | -4015 74 1817 |
| hr | alvyn | build4 | -989 68 -578 |
| hrdclay | xMiryax | build4 | -2812 81 5125 |
| hs2 | Haelne | build2 | 91 73 1355 |
| huehue | volcanicredstone | build1 | -54 64 -3844 |
| hugedp | rick543 | build4 | -6093 86 -2700 |
| hunt | assassissn123 | build4 | -706 80 -991 |
| hunterloot | OubaidTunisien | build2 | -2100 69 2243 |
| hw1 | haywire | build4 | -2869 19 -1324 |
| hw2 | haywire | build2 | 1840 15 -331 |
| hxp2 | ironzak | build4 | 4561 64 3318 |
| hydrob3 | hydrofox327 | build3 | -4506 88 2958 |
| hydrohome | hydrofox327 | build4 | 1153 71 1007 |
| i | lie98 | build4 | -2165 52 2790 |
| iagfarm | nidus | build1 | 1879 8 -4797 |
| ib | kixo | build3 | 1879 69 -745 |
| ice | bellowfool | build2 | 705 90 3919 |
| iceagedp | xaarya_ | build1 | -2330 99 645 |
| iceageslimes | electrode | build1 | -4467 64 -1034 |
| icebiome | swt_jerome | build2 | 669 94 3857 |
| iceblocks | Reepaa | build1 | -2219 63 -20 |
| icedragon | chrishankhah | gaia | -3215 184 -1453 |
| icehouse | HeroCrafts | build1 | 782 64 4437 |
| icekingdom | girlygamer23 | build2 | -916 71 -2440 |
| icem | mariomuram | build2 | 155 90 4442 |
| ices | fluffbunneh | build2 | -1720 76 -4409 |
| icesnow | vatever | build2 | 846 70 3921 |
| iceyg | pixel_love | build1 | 1879 6 -4796 |
| identityrpg | Mr.LobaLoba | shop | 2488 79 -256 |
| idle | andrewqazx | build4 | -4738 35 -4909 |
| iezxp | iezazel | build2 | -1992 25 1209 |
| ifarm | Derpyrean | build3 | 3816 7 2333 |
| ifarm2 | Derpyrean | build3 | 2443 6 -3476 |
| ifarm3 | Derpyrean | build3 | -4297 12 3696 |
| ihotel | Nuera | build1 | 1469 67 2075 |
| ii | Colugo | build1 | -1038 11 4090 |
| ikeashop | Mr.LobaLoba | shop | 669 104 -1144 |
| ill1 | spartavus | pvp | -390 68 337 |
| ill2 | spartavus | pvp | 611 74 -768 |
| imagine | Imagine | build3 | -4371 63 -2556 |
| imanoob | arvin_123vallar | build3 | 2774 67 3620 |
| in | kpmoneybagz | build2 | 4889 22 -152 |
| inaccurate2 | anywal | build1 | 103 88 -4581 |
| inconceivables | pixel_love | build3 | 3368 7 -894 |
| infinityfall | iiartofwarii | build3 | -3.63429E+15 |
| inshop | minesweper | build3 | 2623 63 -4427 |
| insurgent | SherlockStd | build1 | -3295 60 2247 |
| int | imnottroll | build3 | -2771 20 -2176 |
| inta | Firemonster391 | build1 | -4904 46 -2312 |
| intspot | seifula | build3 | -44211353754 |
| inventory | gazeoptic | build3 | -386 11 241 |
| inventory1 | pentakill | build1 | 2786 124 -1055 |
| invidoor | lagilus | build3 | 4799 63 988 |
| invision | zavidog | build4 | -50941312186 |
| invisionlookout | zavidog | build4 | -51202002160 |
| ior_storage | iordanis | build4 | 44891573861 |
| ironchests | craft_tech | build4 | 1421 5 6197 |
| ironthing | eleganse | build3 | 3788 6 -1196 |
| ironzak | ironzak | build4 | -2708 6 4912 |
| iruna | mysterycat | build1 | 3097 69 -2919 |
| ishop | kobe | build4 | -1689 66 3371 |
| islandparadise | moshimonster8765 | build2 | -2410 79 3929 |
| islands | kyzer | gaia | -2503 37 1549 |
| island_ | _blank0_ | build4 | -2009 64 -3656 |
| ispeedy | dumbledwe | build2 | 1783 67 -2088 |
| issue | mikehellas | build1 | 287 66 481 |
| istorage | Nuera | build1 | 1390 64 1927 |
| itempickup | DemonicBlow | build1 | -106 63 4579 |
| items | scorpion79 | build2 | 4055 68 2727 |
| itemsrus | Mr.LobaLoba | shop | 772 92 -86 |
| itried | fudgecakes | build1 | -1292 66 1499 |
| itsmeboi | ShowyKnight | build3 | 2607 25 855 |
| itsxptime | DexTheBuilder | build4 | 899 30 -4050 |
| itsy | garretthegrey | build2 | 2015 44 1067 |
| itsy2 | garretthegrey | build1 | 4222 26 413 |
| itsy3 | garretthegrey | build3 | 700 11 -1291 |
| itsy4 | garretthegrey | build4 | -2181 12 -5521 |
| ivan417dp | ivan870307 | build2 | 2540 42 1723 |
| ivy | Cronuss | build4 | -4152 64 -2654 |
| iwillback | xzeldax | build2 | -1744 64 4655 |
| j | ralfey | gaia | -2131 201 -925 |
| jack | jacksoul1610 | build1 | 4826 77 4066 |
| jackass | corey0014 | build1 | -2765 67 1977 |
| jail | Mr.LobaLoba | spawn | 994 76 119 |
| jake | jakedevenny | build4 | -370 6 5704 |
| jakestorage | jakester22mc | shop | 1836 57 321 |
| james | naruto555538 | build2 | 4129 82 1420 |
| jameshop | xxtantyjamesxd | build4 | -3655 63 -3697 |
| jamestalamo | xxdleexmzx | build1 | 3963 74 -3774 |
| jamsb1 | jaminake | build1 | 1756 7 -3474 |
| jamsb4 | jaminake | build4 | -5457 10 -1620 |
| jamsmesa | jaminake | build1 | -75 88 -3983 |
| jamswamp | jaminake | build3 | -4396 64 -3910 |
| janissaries | koenraad72 | build3 | 2566 66 -1439 |
| jardians | dannytargaryen | build4 | 679 11 -2765 |
| jaycob | HoneyDeww | build1 | -2712 64 -1241 |
| jazfarm | jazwot | build1 | 261 111 -773 |
| jazflowers | jazwot | build4 | 35 67 249 |
| jcolodrop | JohnnyColorado | build1 | -1825 79 4943 |
| jcolowork | JohnnyColorado | build3 | -6332313448 |
| jcolowork2 | JohnnyColorado | build4 | 5278 26 5563 |
| jee | Jeeva | build1 | 3052 75 1697 |
| jelys | jjssmulti | build4 | 889 6 6085 |
| jennshop | bluejenn | build1 | 436 65 -195 |
| jero | jerodearl | build3 | 4812 72 614 |
| jerospawner | jerodearl | build3 | 4405 18 618 |
| jerrycastle | jerrynon | build3 | 754 90 4829 |
| jfarm1 | JayWU | build4 | 2301 7 5915 |
| jfarm2 | JayWU | build4 | 1273 23 -1367 |
| jhkb2 | jshadowking867 | build2 | -573 79 4849 |
| jhkexpfarm | jshadowking867 | build1 | -2712 9 -1294 |
| jhkhome | jshadowking867 | build3 | -1785 63 -265 |
| jhklave | jshadowking867 | build3 | -1739 11 -320 |
| jhkplace | jshadowking867 | build3 | -1800 63 -249 |
| jhkspawner | jshadowking867 | build3 | 1003 68 -1941 |
| jhkunder | jshadowking867 | build3 | -1820 5 -290 |
| jhome | JayWU | build1 | 2062 63 -1025 |
| jimbo2 | naruto555538 | build3 | 2336 82 -2854 |
| jimbo3 | naruto555538 | build1 | 3737 63 3785 |
| jimbo4 | naruto555538 | build1 | 4359 92 2260 |
| jingle | lsparmy | build3 | 2812 63 4951 |
| jinxshop | roachy69 | build2 | -120 70 385 |
| jj | assassissn123 | build4 | -695 66 -980 |
| jmine | JayWU | build1 | 2548 108 -127 |
| job3 | OnAl3rt | build3 | 2346 34 3631 |
| jobs | creepergod420 | build2 | -872 52 1794 |
| joe2 | spusher | build2 | -211 51 -1312 |
| joe4 | Mr.LobaLoba | shop | 471 79 839 |
| joe4f | spusher | build4 | -339 69 10 |
| joe4fac | eduardoforero | build4 | 3888 76 -5417 |
| joe4gf | spusher | build4 | 3884 6 -5428 |
| joe4o | spusher | build4 | -4152 64 -2844 |
| joe4s | eduardoforero | build4 | -588 64 405 |
| joes | racecarjoeblow | build3 | -109 21 1037 |
| joeyslovehole | Mr.LobaLoba | build2 | 47 65 116 |
| john | johnalbert | build3 | -1687 14 -888 |
| john3 | johnalbert | build4 | 5314 90 -1053 |
| john4 | johnalbert | build1 | -3523 65 -3464 |
| johndark | johnalbert | build4 | -4843 5 -5478 |
| joke | Neons | build2 | -1300 68 -486 |
| jomjom | noobments | build3 | 787 43 -717 |
| jomjom2 | noobments | build4 | -981 44 3257 |
| jonathan | Jonny5 | build4 | 3177 6 6313 |
| jonny5 | PoolGod | build1 | -2694 137 -1063 |
| jooylee | leefromvt | build4 | -5644 16 -4913 |
| jordy | nightwanderer | build1 | 1239 6 3158 |
| joshua1 | joshuagary555 | build4 | 3503 40 -2844 |
| joshua3 | joshuagary555 | build4 | 3515 32 -2846 |
| joy | ama_nicole | build4 | -4962 94 -84 |
| jton | bubble5454 | build1 | -4621 5 -3795 |
| juicy | symantec | build4 | -1696 64 4858 |
| jungle | ojib420 | build1 | 634 68 -1258 |
| junk | bontoose | build4 | 1686 22 -425 |
| jusmarket | jusnine | build1 | -26661571833 |
| justarandomdesert | ThatXuxe | build1 | -1677 73 -2846 |
| justinshop | adamtheprop | shop | 781 104 -91 |
| k | spacecubey | build4 | 1884 61 -948 |
| kaidunsurvival | kaidun | build3 | -3890 71 -4713 |
| kains | kainoh | build1 | 2249 5 -3396 |
| kaipigs | mc_bvc | build3 | -4403 6 2038 |
| kais'ship | lazarinho014 | build2 | 3476 74 -889 |
| kalitera | xweeze_ | build2 | 1981 63 -4754 |
| karankapur | karankapur | build2 | 369 11 -4118 |
| karedel | karethaelle00 | build2 | -3211 66 -2374 |
| kareware | karethaelle00 | build2 | -3222 52 -2277 |
| kashafdrop | kashaf | build1 | -2370 68 781 |
| kata | chopin_snow | build2 | 4834 28 -1390 |
| keep | yawz | shop | -1832 52 -130 |
| keept | andreeaelisa | build4 | 2685 63 446 |
| kegarator | ghoof | build4 | -4554 59 -5492 |
| kek | arabi | shop | -1129 57 937 |
| kekhome | arabi | build3 | -539 82 3507 |
| kekz | ojib420 | build3 | -713194808 |
| kenace | Mr_Kieks | build1 | -1891 84 3783 |
| kenace1 | kenace | build3 | -3679 121 -4406 |
| kenny | RiaanKenny | build2 | 2845 75 2528 |
| kev | spacecubey | build2 | -4147 86 3581 |
| kfarm | king_arnyz | build4 | 1556 23 -3418 |
| kgold | kun12345war_007 | build2 | 2984 71 2769 |
| kh1501_stuff | KH1501 | build4 | -752 84 607 |
| kieksfarm | Mr_Kieks | build4 | -2825 8 1721 |
| kieksisland | Mr_Kieks | build4 | -2675 86 4398 |
| kieksshop | Mr.LobaLoba | shop | 2023 66 -756 |
| kieksstorage | Mr_Kieks | build4 | 5671 38 6439 |
| kieksvault | Mr_Kieks | build4 | -616 17 477 |
| kiii | nicdetec | build4 | 2107 18 -1973 |
| kill.them.all | Totolino8 | build4 | 2920 24 -2284 |
| killo | buttersnapz | build1 | -3450 52 2362 |
| kim | assassissn123 | build1 | 924 71 -1976 |
| kin | kinsheng | build1 | 2497 71 3101 |
| king18shop | Mr.LobaLoba | shop | 2449 81 -649 |
| kingsman | Mr.LobaLoba | shop | -576126271 |
| kingsman2 | Mr.LobaLoba | shop | 2020 79 560 |
| kinsheng | kinsheng | build2 | -4654 6 -3735 |
| kip | kipop | build3 | 248 48 1380 |
| kipop | kipop | build4 | -5890 35 3799 |
| kipopssnowball | Mr.LobaLoba | shop | -772 80 -432 |
| kirinworkzone | JerenSoon | build4 | 16331186338 |
| kissfarm | pias | build3 | 3026 24 361 |
| kissmyace | kissmyace | build1 | 3560 59 -2278 |
| kissshop | Mr.LobaLoba | shop | 384 106 -1231 |
| kitchen | Mr.LobaLoba | build4 | 36101364291 |
| kiteshi | chopin_snow | build2 | 4646 13 -2096 |
| kitty | Cronuss | build1 | -2172 73 4040 |
| kix | kixo | build4 | -171 48 1200 |
| kix2 | kixo | build4 | -547 72 -81 |
| kizunab1 | kizunana | build1 | 78 65 3432 |
| kizunaenchant | kizunana | build1 | 87 7 3432 |
| kk | zane_kayra | build4 | -2652 63 6329 |
| klm | waabi_ma_iingan | build4 | -2106 42 4057 |
| klm2 | waabi_ma_iingan | build4 | -6242 62 3678 |
| kmin | nicdetec | build4 | 1951 5 -1510 |
| knightsofbloodshop | Mr.LobaLoba | shop | 989 77 -1095 |
| knochenfeld | merrylin69 | build2 | -4487 13 -2743 |
| knowhereshop | Mr.LobaLoba | shop | -1600 94 -674 |
| kobfarm2 | karethaelle00 | build2 | -3886 11 1272 |
| kokiriforest | zenstarwalker | build3 | -1174 64 -74 |
| konj | GreenBro | build4 | -3827 64 -1909 |
| kordbuild | kord | build2 | 3696 64 2117 |
| kordyvault | kord | build4 | -1351 82 -1683 |
| kstyle | ralfey | build3 | 4936 69 848 |
| kstyle2 | ralfey | build1 | 30631594248 |
| ktop | king_arnyz | build1 | -801 175 -4033 |
| ku | kubotite | build2 | -664 58 -54 |
| kubo | kubotite | build2 | -1019 58 24 |
| kupka_casino | kupka_cze | shop | 847 144 -797 |
| kupka_clay | kupka_cze | build2 | 3078 76 -3144 |
| kush | Mr.LobaLoba | shop | -33105426 |
| kushauc | princekush | build2 | 3482 70 2135 |
| kushxp | princekush | build3 | -4295 36 -4265 |
| kyle | kairuchii | build4 | -4537 54 2613 |
| kylerznhome | Kylerzn | build1 | 3733 70 -4822 |
| kyndaxp | kyndat58 | build4 | 3286 21 -2749 |
| kyzer1v1 | kyzer | build4 | 5215 21 -5051 |
| kyzeragon | Mr_Kieks | build4 | 5237 31 -4695 |
| l | kyzer | build4 | 5170 32 -4778 |
| l00t2 | kpmoneybagz | build1 | 1034 57 736 |
| lab | kraken8 | build4 | 5186 7 -4974 |
| lab1 | Colugo | build4 | -2960 41 -5255 |
| lacafasahouse | IrishMule | build1 | -480 67 790 |
| lachest | ladyazuris | build2 | -517 63 4761 |
| ladyazuris | bigsis2004 | build4 | -6043 66 2888 |
| lag | kyzeragon | gaia | -2633 32 1842 |
| lager | Devilxion | build4 | -3843 110 -2119 |
| lagiisland | lagilus | build3 | 4788 63 972 |
| laikinspider | laiks8890 | build2 | 1921 27 2415 |
| lakebed | Haelne | build3 | 4751 132 -3617 |
| lala | lsparmy | build4 | 5495 76 -5013 |
| lapiscasino | darsdm | shop | 565 150 -153 |
| lapislazuli | Mr.LobaLoba | shop | 591 141 -100 |
| lapotions | ladyamalia | shop | 2282 78 60 |
| largeocean | nezcafe | build4 | -4456 63 5286 |
| lars2 | larsprogaming | build3 | 3320 79 4057 |
| latinbuilders | Mr.LobaLoba | shop | -1287145136 |
| latviesi | RockyPassLit | build1 | 2682 5 -1522 |
| lava | shikonmiko | build2 | -4516 14 -1532 |
| lavaland | hotlava03 | build4 | -6264 64 -3723 |
| lavamine | hotlava03 | build3 | -1285 19 -2010 |
| lavapool | kecske97 | build4 | -5772 11 3845 |
| lavasupply | ivancy | build3 | -1505 64 3839 |
| laxxp | laxking1428 | build4 | -1940 26 3793 |
| lboat | Luko_Fuzmutt | build2 | 4787 73 -865 |
| ld | rei5300 | build1 | 4830 5 971 |
| leaf | apetit | build3 | 917 114 -1149 |
| leeflower | leefromvt | build4 | 2585 70 -2985 |
| leeguardian | leefromvt | build4 | -3417 24 -5026 |
| leestorage | leefromvt | shop | 157139724 |
| legacyeast | deathskull | build4 | -5865 69 -776 |
| legacymetro | deathskull | build4 | -6168 39 -744 |
| legend | Godfather292 | build4 | -3481431169 |
| legendary | fenton112 | build4 | -289 66 1005 |
| legends | mike_legend | build1 | -2682 67 -2023 |
| leggings | moshimonster8765 | build4 | -2009 66 2824 |
| legohouse | itstim | build3 | 3407 87 -4433 |
| legomall | itstim | build3 | 3583 68 -4555 |
| legos | legos | build4 | 4601 64 3799 |
| legostuff | ekholden | build3 | -3956 69 4441 |
| legostuff2 | ekholden | shop | -1227 56 852 |
| legoxp | itstim | build3 | 3257 18 -4411 |
| lele | SSpaz | build3 | 1746 69 -4604 |
| letters | thehurtlocker | build3 | 2620 72 -1325 |
| lev | ilevu | build4 | 5312 64 -5225 |
| lev2 | ilevu | build4 | 5275 64 -5224 |
| lex | dannytargaryen | build3 | 1823 7 -2392 |
| lexcorp | lex1k0n | build4 | -584 64 138 |
| lexmw | lex1k0n | build2 | 1190 8 -4474 |
| lgodbuild2 | lgoddgreat | build2 | 13061041638 |
| lgodchest | lgoddgreat | build4 | 215 66 6073 |
| lhouse | louise04 | build1 | -4155 64 -2020 |
| library | Mr.LobaLoba | spawn | 942102224 |
| lifehacks | xLifeHacksWR | build3 | -2788 5 -1162 |
| lighthouse | astrophel_ | build3 | 755 63 -3469 |
| lillie | TheFLaMingDraGon | build2 | -4006 66 202 |
| limit | ROXANIGR | build2 | -19821582815 |
| linguss | auedy26 | build2 | -3363 5 -3185 |
| linstorage | brenna | build4 | -62 68 -1358 |
| lip | beara | build4 | 3513 6 -201 |
| littleangel | Mr_Kieks | build4 | 11 83 -4375 |
| lizuna | monstructor | build3 | 1986 88 832 |
| lk2 | jasonp1898 | build3 | -3400 63 2232 |
| lm | andreeaelisa | build1 | -3704 60 -2510 |
| lo | jjssmulti | shop | -1333 98 -503 |
| lo2 | laserx13 | build2 | 181 66 230 |
| load1 | Colugo | build1 | -1058 12 4223 |
| lobby | Mr.LobaLoba | spawn | 998 114 49 |
| lock | Sin3point14 | build2 | 3666 78 2840 |
| lock1 | yawz | build4 | 1241 63 3866 |
| lock2 | yawz | build4 | 1270 97 3746 |
| lock3 | yawz | build1 | -4174 65 -1363 |
| lock4 | yawz | build1 | -4153 65 -1383 |
| lock5 | yawz | build1 | -4147 65 -1375 |
| lock6 | yawz | build1 | -4046 50 -1304 |
| lock7 | yawz | build1 | -4047 64 -1309 |
| lock8 | yawz | build1 | -4843 73 -1017 |
| lock9 | yawz | build1 | -4067 6 -1289 |
| lockette1 | Colugo | build2 | 917 64 -899 |
| lockette2 | Colugo | build2 | 642 73 -938 |
| lockette3 | Colugo | build3 | 355 68 1165 |
| lockette4 | Colugo | build2 | 910 74 -1716 |
| lockettes | greenprong | build1 | -1774 76 -1833 |
| log_cabin | andreeaelisa | build4 | -1472 63 -210 |
| lol | kimrol | build4 | -340 6 5704 |
| lololol | empyrean | shop | 14801111053 |
| london12 | reverse_destello | build3 | -28081133034 |
| londonb | cubercubic | build3 | -28051133038 |
| londonbridge | mazen_selim22 | build3 | -28081133036 |
| lookout | Mr_Kieks | build3 | 46791541225 |
| loot | DocMc11 | build1 | 3226 63 3481 |
| loot1 | yawz | build1 | -4058 68 -1252 |
| loot3 | DocMc11 | build1 | 2842 74 3221 |
| lootcrate | macho_nacho | build3 | 2533 74 3503 |
| looting | mmmtze | build4 | -244 67 1217 |
| lootings | tyleramador | build4 | -837 53 1493 |
| loots | puppyderpy | build4 | -3384 19 5952 |
| loots2 | puppyderpy | build4 | 649 67 -1755 |
| loots3 | puppyderpy | build2 | -4473 81 3670 |
| loott | Doluxor | build1 | 4792 63 -1223 |
| lor | CrystalNightmare | build1 | 1128 115 -1322 |
| lose | refrigerator | build4 | 5392 7 -5128 |
| lostboys | jakeetm | build1 | -208 65 1120 |
| lostgfarm | entity2563 | build2 | 4902 15 -153 |
| lostxp | quadratic | build2 | 4762 6 -3827 |
| lot | veshyn07 | build4 | -2399 11 3257 |
| lotionsandpotions | crystalstardust | build4 | 2362 20 6447 |
| lotsofglass | Reepaa | build2 | 160 70 -2437 |
| lottery | itschowder | shop | 631112380 |
| lotto | presence_ | shop | -1013104297 |
| lottoprize | Mr_Kieks | shop | 2046 85 -739 |
| lottos | superraj | shop | 2753 76 157 |
| loudi | loudi | build2 | -1821 71 -4620 |
| louter | Chaaves | build3 | 3460 90 1186 |
| lovetmship | ecop1 | build4 | 4922 64 2656 |
| low | Mr_Kieks | build1 | 4988 -20051 -1034 |
| lt | reos | build4 | -1127 69 1219 |
| ltsslvstorage | LTSSLV_Builder | build2 | -1761 74 -3355 |
| ltt | apetit | build3 | -510 94 -1487 |
| lucity1 | illwill239 | build1 | 149 70 1235 |
| lucityxp1 | illwill239 | build3 | 2894 16 1943 |
| lucityxp2 | illwill239 | build1 | -44 16 1674 |
| lucityxp3 | illwill239 | build3 | 2849 7 2456 |
| luck | RazzberryGoose | build2 | -4879 24 4279 |
| lucky | garretthegrey | shop | -1218160561 |
| luckydoor | __blueslime__ | build2 | 1157 77 4426 |
| ludde1 | _ludde1_ | build4 | 3290 7 5724 |
| luffy | Cronuss | build1 | 511 63 3520 |
| luke | Colugo | build1 | 2810 87 -237 |
| lukins | Colugo | build3 | 2708 65 2745 |
| lulu | Vosrel | build2 | -1312 94 2432 |
| luna | lunariaaa | build3 | 2614 67 4862 |
| lunamines | lunariaaa | build2 | -637 5 2924 |
| lunapark | _endless_ | build2 | -4905 63 1364 |
| lunar | lunariaaa | build3 | 2621 6 4871 |
| lunaria | Romulus91 | build4 | 2719 256 -4101 |
| lunarshop | cresentya | build4 | -2301 71 1532 |
| lunashop | lunariaaa | build2 | -3152 68 -2304 |
| lunaticbits | lunarescent | build4 | -4122 123 -4399 |
| lunatics | Mr.LobaLoba | shop | 0 107 -1280 |
| lunaticsxp | ralfeh | build4 | 2351 29 5360 |
| lut | SAGARBM | build3 | 4480 11 -2584 |
| luthfi_p2 | luthfi_p | build2 | 651 97 3871 |
| luthfi_p3 | luthfi_p | build2 | 910 90 -1163 |
| lv | legogamer03 | build3 | -1393 44 -3094 |
| lvlfarm2 | averagejoe | build1 | -2760 27 -4885 |
| lycan | TheFLaMingDraGon | build2 | -2150 63 2759 |
| lyschurch | lysergide | build4 | -1952 73 -3751 |
| lysclay | lysergide | build2 | 1175 94 -245 |
| lyser | freckie | build1 | 3100 64 4443 |
| lysergide | Mr_Kieks | build4 | -2179 69 -4086 |
| lysstorage | Mr_Kieks | build2 | -2173 6 3870 |
| lysstore | lysergide | build2 | -2217 43 3870 |
| lysxp | lysergide | build2 | -2244 6 4391 |
| m | mazepa1288 | shop | 408 88 -1995 |
| m00 | jvck35 | build1 | -4739 77 -3877 |
| m1 | Colugo | mine | 17 55 -304 |
| m1973 | mghtyred | build4 | 439 84 -716 |
| m1n3 | kpmoneybagz | build1 | -2517 5 -4320 |
| m2 | Colugo | mine | -94 54 -386 |
| m3 | Colugo | mine | -17 57 -495 |
| m3nt4l | M3NT4L | build3 | -3755 8 317 |
| m4 | Colugo | mine | 96 56 -415 |
| m8 | michae38 | build2 | 3375 63 2604 |
| maazshop | maaz12 | shop | 1491051413 |
| mac | superraj | build2 | 4959 200 -3076 |
| machine | gr1mm | build1 | -2945 25 -3457 |
| mad1 | madnesschi1d | build1 | 1653 91 4659 |
| madan | retiredflatron | build3 | -4812 75 -3963 |
| maddy | freckie | build3 | 3133 71 -985 |
| madworld | naqvamp | build4 | -4487 71 -3565 |
| mag1 | Colugo | build1 | -335 21 3428 |
| mag2 | Colugo | build2 | 2301 17 -1630 |
| magesmine | ShapelMage201 | build2 | 1949 75 2072 |
| magicpvp | Mr.LobaLoba | build2 | -4045 69 -561 |
| magma' | izuku_midoriya | build2 | 2191 64 -2547 |
| magmaauction | destroynerds | shop | -504 43 -362 |
| magmacream | candigirl | build4 | -4072 4 2811 |
| magmashop | Mr.LobaLoba | shop | -528 81 -354 |
| magnificienthome | miles_prower | build4 | 2928 70 3564 |
| magnificientmall | Mr.LobaLoba | build4 | 2928 71 3456 |
| mahouse | bectonyx | build4 | -2664 63 6139 |
| mah_house | ender_of_lives | build4 | -2664 63 6136 |
| mail | fall3n | build4 | 4399 64 3936 |
| mainhouse | OMGitsTINY | build3 | 3783 80 -3597 |
| mainstorage | mychemiromancro | build2 | -3779 17 1854 |
| maint | pooface24 | build1 | -2350 96 1601 |
| majestic | xiraxus_ | build1 | 196 72 -193 |
| majesticguardian | xiraxus_ | build1 | 2274 11 -4798 |
| majesticshop | Mr.LobaLoba | shop | 788 103 -318 |
| majestictowers | xiraxus_ | build1 | 3408 64 -2976 |
| majestictriple | xiraxus_ | build1 | -1225 6 4546 |
| malevolentxp | alicesilvers | build4 | -2163 20 -2 |
| mall | lordgeokal | build4 | 3509 64 2692 |
| mall69 | dkemp1996 | build4 | 1993 76 4111 |
| mallplot | xaarya_ | shop | 406 76 -1933 |
| mallstorage | mazepa1288 | shop | 387 41 -1923 |
| man | dillon_ | build3 | 2802 54 -2224 |
| mancave | man_in_suit | build4 | 61 84 5944 |
| mangjose | nidus | build3 | 2489 64 -889 |
| mangle | mangle0829 | build4 | 3840 65 -2120 |
| mansion | jacksoul1610 | build3 | 2401 63 -1873 |
| mansion89 | Tsogoo1691 | build1 | -38 63 877 |
| mantee | Mantee | build4 | -657 64 400 |
| map | bontoose | shop | -1883256106 |
| mapm1 | Colugo | build1 | -12972392076 |
| marine | spartavus | build1 | 4215 8 233 |
| mario | bad7leroy4brown | build1 | 2986 6 -2919 |
| mart | athu7890 | build2 | -24 70 364 |
| mary | stefbawz | build4 | 5509 39 -5352 |
| mat | sezarrr | build3 | 3064 31 -775 |
| mataro3 | eleganse | build1 | 4541 85 -3064 |
| mataro33 | eleganse | build1 | 4508 83 -3089 |
| mataro333 | eleganse | build2 | 4910 63 -1863 |
| max | maxtor38 | build3 | 2258 74 -285 |
| maxigifts | bri_tea_sh | build3 | -42641222050 |
| maximine | 7_0_7 | build3 | -4235 65 2016 |
| maxloot | _MaxFTW_ | build1 | -4312 87 1618 |
| maxstorage | _MaxFTW_ | build1 | -3902 74 225 |
| maxxp | _MaxFTW_ | build3 | -2055 6 2017 |
| mayantemple | urbanninja_ | build1 | -3600 68 138 |
| mayashop | Mr.LobaLoba | shop | 1463 175 -1209 |
| maze | greenprong | build4 | -479 64 104 |
| maze2 | fenton112 | build3 | -31371981200 |
| mazearea | _classical_ | build3 | 424 10 -4745 |
| mazepa | mazepa1288 | build2 | 8101218 |
| mazepa12 | hsnmj571 | build3 | 303 89 -4065 |
| mazjob | devanshus | build1 | -4662 166 -2886 |
| mazn | devanshus | shop | 391 77 -2013 |
| mazrs | mazepa1288 | build1 | 1122 80 321 |
| mazs | mazepa12 | build4 | -2597 73 -3627 |
| maztest | Mr.LobaLoba | build2 | 2230 67 3966 |
| mazxp | mazepa12 | build4 | -2732 29 5920 |
| mb | aleros | build2 | 18781252325 |
| mbo | Colugo | build1 | -310 20 3451 |
| mcactus | Colugo | build2 | 2750 64 -2246 |
| mccraftshaft | nutinurmacaroni | build4 | -17 10 -1610 |
| mclaughlins | cleon | build4 | -3785 181 -1858 |
| mclay1 | Colugo | build2 | 1207 95 -1017 |
| mclay2 | Colugo | build2 | 2838 91 -3316 |
| mcm | Kikykee | build1 | -2118 193 -2833 |
| mcpro | kenace | build4 | -1427 116 -1732 |
| mcpro2 | ryan1998 | build2 | 31662502183 |
| mdog | mundog | build3 | 2340 64 -4010 |
| me | iphoenix_flame | build2 | 30931242594 |
| meatshop | rithik | build1 | 3130 64 -2808 |
| medieval | lazarinho014 | build2 | -3696 79 4716 |
| medilioncity | jusnine | build1 | -2672 6 1853 |
| meep | refrigerbater | build3 | -408124757 |
| mega | alestrose | build1 | -2979 64 -2031 |
| megadrop | b2412 | build1 | 46 5 3926 |
| megamart | Mr.LobaLoba | shop | -1889104376 |
| megane | unskinmegane | build1 | -3830 75 3816 |
| meganefarmbanana | unskinmegane | build1 | 1775 7 -3477 |
| megaspawn | littleangel | build1 | -4356 7 -4476 |
| megastor | b2412 | build4 | -649 95 673 |
| megaxp | akamikeyday | build4 | -1267 42 -4101 |
| megaxp3 | akamikeyday | build4 | -4054 24 4344 |
| megaxp6 | akamikeyday | build4 | 1549 23 -3417 |
| megaxp8 | akamikeyday | build4 | -1465 35 6407 |
| megaxpcs | akamikeyday | build4 | 1549 23 -3417 |
| megaxpdark | akamikeyday | build4 | -5350 68 1379 |
| megaxpdr | akamikeyday | build4 | -5350 68 1379 |
| megaxpfarm | rick543 | build4 | 2090 9 421 |
| megaxpgf | akamikeyday | build4 | 200 12 -5379 |
| megaxpgf1 | akamikeyday | build4 | 206 7 -5394 |
| megaxpskellys1 | akamikeyday | build4 | 121 30 -5513 |
| megaxpskellys2 | akamikeyday | build4 | 809 32 -4298 |
| meh | rubina | build3 | 3362 85 -820 |
| mehran | mehran | build2 | -1999 65 3027 |
| meinspawner | gruenegurke5999 | build2 | 67 31 721 |
| melon | melonopoly_ | build3 | 2718 71 3415 |
| meloncity | legacyofblake | build3 | 4702 63 2070 |
| meloncitymelonfarm | Nukinmouse01 | build3 | 4671 10 2124 |
| melonfarm | larsprogaming | build4 | -3743 63 -2660 |
| melons | macho_nacho | build3 | -4489 6 301 |
| memorial | SovietBuilder | build4 | -626 64 509 |
| memorialhall | ChrisTG1234 | build3 | -107 65 832 |
| memories | Warrior1905 | build4 | 3824 63 4018 |
| mending | macho_nacho | build3 | -4658 50 136 |
| mendingbook | __blueslime__ | build3 | 485 71 1239 |
| mendingbooks | urbanninja_ | build3 | 4388 63 901 |
| menma | megamel | build2 | 3073 68 -2329 |
| mentalstronghold | ChuckTheABYB | build2 | -452 28 -678 |
| mera | ipciplier | build1 | -1552 66 -162 |
| merh | fruitshakes | build4 | -5024 24 5990 |
| merlintower | Godfather292 | build3 | 1758 76 -4879 |
| mermaiddp | roevy | build2 | 140 88 -1874 |
| merry | merrylin69 | build2 | -1772 68 2996 |
| mesa | drastical | build4 | -2534 74 5163 |
| mesa1 | LittleDinosaur | build1 | 118 87 -4661 |
| mesaentranceo | Vashra_ | build3 | 35991054420 |
| mesafactory | alphautry_ | build1 | 22 88 -4756 |
| mesamining | coh89 | build2 | 1428 81 -820 |
| mesamyst | myst | build2 | 1363 100 -948 |
| mesopotamia | _XTheGhostX_ | build1 | 4364 14 139 |
| metropolis | faytleingod | build1 | 2235 65 2895 |
| mf | hsnmj571 | build4 | -4981 65 4685 |
| mfarm | fancycry | build3 | -2544 54 -2617 |
| mg1 | Colugo | build1 | -318 20 3456 |
| mg2 | Colugo | build1 | -295 20 3429 |
| mg3 | Colugo | build1 | -312 22 3435 |
| mgfarmchunks | yoctograham | build1 | 4844 40 757 |
| mgshop | FriendlyGirl | build3 | 2561 64 3428 |
| mh3 | justin2558 | build4 | 3033 70 3677 |
| mhm | rubina | build2 | -201 20 -4692 |
| mia'stemple | mia01 | build1 | -4982 68 -389 |
| mice | ralfeh | build4 | 5205 83 3315 |
| microbrew | blupendragon | build2 | 19 60 195 |
| middle | presence_ | build2 | -4036 75 1276 |
| mih | nicdetec | build4 | -5678 6 1848 |
| mikey | Fllamy | build4 | -4054 24 4348 |
| milkfarm1 | milkcow | build4 | 382 69 -5470 |
| milkspider | milkcow | build2 | -4867 28 -2519 |
| minage | Dalviie | build4 | 1478 63 6244 |
| mine | scope_pilot | mine | 8 66 -395 |
| mine12 | ShakingPvP | build4 | 1159 58 3572 |
| mine1234 | allons_y_96 | build2 | -97 15 2427 |
| mine42 | someguy42 | build1 | 2811 11 2570 |
| mine4me | garncraftin | build2 | 2022 60 -1797 |
| mine5 | ROXANIGR | build4 | 5570 11 1881 |
| mine7 | Colugo | build3 | 1382 11 3624 |
| mine75 | cheekermonkey | build4 | 3399 11 6403 |
| minecraft | joeythegreen | build2 | 508 67 -4750 |
| mineexplo | Exploding_Gaming | build1 | -3998 86 637 |
| minehole | yoctograham | build1 | -3554 11 1337 |
| minein | jordan_ggkk | build1 | 2039 70 884 |
| minem | supreet6931 | mine | 29 83 -416 |
| mineofcool | gelboy | build2 | -4627 11 1175 |
| mineoutside | legacyofblake | mine | -2 83 -400 |
| miner | katcavs | build4 | -100 7 -5272 |
| mines | DipperDan | build4 | -3556 5 -2161 |
| mineshaft | michae38 | build2 | -1945 38 -3683 |
| mineshaftb3 | tbnr_girl | build3 | -311 31 -3797 |
| minespawn | Mr.LobaLoba | mine | -1 67 -405 |
| minespot | superbadgirl | build2 | 1784 11 3905 |
| minezeph | Zephyr_918 | build2 | -2891 73 1286 |
| mine_shaft | tbnr_girl | build2 | -4074 19 -4257 |
| minihouse | iamthekiller27 | build3 | -4105 53 3416 |
| minimall | Mr.LobaLoba | build2 | 133 69 406 |
| minimart | Mr.LobaLoba | shop | 1064 106 -457 |
| minin | skater30 | build3 | -633 12 573 |
| mining | icy_dragon | build3 | 933 11 -1625 |
| mining1 | minesweper | build3 | 2721 11 -4095 |
| mining2 | minesweper | build4 | 1432 14 -612 |
| mining3 | minesweper | build3 | 2599 11 -4157 |
| miningcreep | __blueslime__ | build3 | 39011263516 |
| miningl | nightwanderer | build1 | -1370 15 -4868 |
| miningplace | xEliteLifeHacks | build3 | -671 13 4429 |
| miningspot | superbadgirl | build2 | 1784 11 3892 |
| miningsss | tyleramador | build3 | 1133 72 -1009 |
| miningworld | timothymaster_nl | mine | 2 66 -400 |
| minion | retiredflatron | build4 | -4240 64 -2836 |
| minion2 | retiredflatron | build4 | -4165 64 -2845 |
| minkusbarn | minkusandarei | build2 | 62 94 25 |
| minkushome | minkusandarei | build2 | 118 57 56 |
| minkusshop | minkusandarei | build2 | -3115 63 -2475 |
| minkusteleport | minkusandarei | build2 | 115 57 58 |
| minoufish | minou_min2 | build4 | 4091 65 6071 |
| mirage | Mr.LobaLoba | shop | 561041431 |
| mirkwood_kittens_house | guitarist2186 | build1 | -213 70 -1928 |
| mirror | dannytargaryen | shop | 688 67 -1088 |
| misfitcastle | 0mepai | build3 | 2169 65 -1755 |
| misfitdark | helixgaming | build4 | 1591 6 6226 |
| misfitg | craft_tech | build4 | 1104 10 -2262 |
| misfitpubshop | _Althia_ | build4 | -2402 63 1473 |
| misfitsell | craft_tech | shop | 1988 75 -441 |
| misfitshop | Mr.LobaLoba | shop | 1993 76 -424 |
| misgfarm | bizarre | build4 | 1104 11 -2267 |
| ml | mazepa1288 | shop | 387 41 -1983 |
| mm | nicdetec | build4 | -1686 11 514 |
| mm1 | nicdetec | build4 | -887 6 1865 |
| mml1 | PRIYANSHU945 | shop | 1696 95 636 |
| mmm | _XTheGhostX_ | build4 | -1971 71 3136 |
| mmmm | lukin93 | build4 | -1176 64 553 |
| mng | SSpaz | build2 | -125 75 2218 |
| moa | ice04 | build4 | 3148 64 4112 |
| mob | yawz | shop | -1860 77 -131 |
| mobarena | Mr.LobaLoba | minigames | 282 151 93 |
| mobeyshop | _itsmobey | build4 | -2120 97 2711 |
| mobskull | nightcrow85 | build2 | -1058 28 -3073 |
| mobspawn | regent | build2 | -606 82 297 |
| mod | goble | build2 | 2289 63 4089 |
| modi | devanshus | build4 | -62861476462 |
| modi1 | devanshus | build4 | -6250 54 6429 |
| modidarkroom | devanshus | build4 | -6248 54 6430 |
| modigfarm | devanshus | build4 | 3356 6 5783 |
| moefarm | moe_davis | build3 | 2647 6 -1851 |
| moine | datalyssa | build1 | -2579 29 -3824 |
| moj1 | oleyalbores | build1 | 4103 23 2004 |
| moj10 | oleyalbores | build1 | 2980 38 3820 |
| moj2 | oleyalbores | build1 | -3785 63 -3549 |
| moj3 | oleyalbores | build1 | -1132 25 1554 |
| moj4 | oleyalbores | build1 | -3608 73 -633 |
| moj5 | oleyalbores | build1 | 2281 8 4104 |
| moj6 | oleyalbores | build1 | -4406 70 1783 |
| moj7 | oleyalbores | build1 | 1959 13 3767 |
| moj8 | oleyalbores | build1 | -4613 73 1240 |
| moj9 | oleyalbores | build1 | -4692 72 -1543 |
| mojangteamshop | Mr.LobaLoba | shop | -252 105 -1095 |
| mojdr | Eazbi | build1 | -3044 6 -1777 |
| mojshop | oleyalbores | shop | -223 109 -1104 |
| momoland | Mr.LobaLoba | shop | 1764106621 |
| monalisa | ploof_ | build1 | 4161 93 -63 |
| moneh | RazzberryGoose | build1 | -1871 5 -3991 |
| money | Hank23478 | mine | -61 63 -332 |
| money8 | pentakill | mine | -59 63 -334 |
| money9 | pentakill | build1 | 2774 14 -1042 |
| mongolfarm | kainoh | build1 | 4157 35 4909 |
| monies | hexxx | build2 | 3145 68 -3728 |
| monk | themonkman | build4 | -1984 249 -3318 |
| monkb | themonkman | build4 | -1977 43 -3313 |
| monkeyfullerman | Fireking528 | build4 | -2787 82 5193 |
| monshome | monstructor | build1 | -3025 63 -1956 |
| monsxp | monstructor | build2 | 3111 13 651 |
| more | freckie | build1 | 4719 42 -983 |
| morespawners | gamesr2000 | build1 | -4187 28 1440 |
| morespiders | Bubble_Nugget | build2 | -2665 23 -3366 |
| motorhome | motormikett | build4 | 1303 67 -109 |
| mpo | lex1k0n | build3 | 3967 68 1213 |
| mr | mruseone | build1 | -2772 56 -1777 |
| mraz | mazepa1288 | build4 | 2088 58 -1010 |
| mrb3 | mruseone | build3 | -1039 64 1606 |
| mrflower | mruseone | build3 | -1818 98 1428 |
| mrpolar | nicdetec | build4 | -1669 68 515 |
| mrslime | mruseone | build1 | -2738 10 -1800 |
| mrzerooo | mrzero | build1 | 4983 61 3288 |
| ms | maxiusdark | build4 | -2520 63 3283 |
| msd | t_a_g | build3 | -139 39 3286 |
| msgfarm | cyberg | build2 | -2856 6 808 |
| mspec | mazepa1288 | build4 | 5238 34 -4706 |
| msr | kabuto4698 | build4 | 1505 6 6398 |
| mstone | Colugo | build1 | -413 111 -113 |
| mt.doom | SauronDark | build4 | 2411 30 -5240 |
| muaha | madnesschi1d | build1 | 1598 64 4733 |
| mud | mudslide_ | build4 | -152 64 739 |
| mudkip | 8bitmudkip | build2 | 3966 75 2571 |
| muestrip | IrishMule | build1 | -554 13 1558 |
| mugur | mugur | build1 | -1668 67 363 |
| mugur2 | mugur | build3 | 303 61 -3923 |
| mugur_new | mugur | build3 | 307 5 -3948 |
| muk | _potterhead7_ | build3 | 317 55 1316 |
| muleshop | IrishMule | shop | 1852 84 345 |
| multi | t_a_g | build4 | 4478 35 4593 |
| multifarm | nachillo | build1 | -932 52 -1946 |
| multispawn | raythe3rd | build2 | -1 19 1651 |
| multixp | bobbob | build4 | 4615 6 -5214 |
| munle | munle | build3 | 4207 16 -392 |
| munle1 | munle | build3 | 769 115 -2308 |
| munledk | munle | build3 | 4727 64 -422 |
| munleshop | munle | build3 | 4197 66 -381 |
| munless | mundog | build1 | -3445 38 -1557 |
| munlesshop | Mr.LobaLoba | shop | 901 106 -1341 |
| museum | kraken8 | build4 | -2870 66 1711 |
| mushifern | astelon | build3 | 4232 15 832 |
| mushroom | magickillah | build3 | -4949 84 -1803 |
| mushroomshop | elixior | build4 | -128 64 55 |
| mvp | bontoose | shop | -1865 44 104 |
| mvps | bontoose | shop | -1864 77 73 |
| mvpshop | Mr.LobaLoba | shop | -1864 78 72 |
| mw | baraadou | build4 | -4368 70 -3326 |
| mxmd | Mr_Kieks | shop | 1987 65 -794 |
| mxmxlie | lukin93 | build3 | 982 70 -4980 |
| myb2 | DABO0o | build2 | -851 63 -4276 |
| mycel1 | boomthedonut | build4 | 5129 64 3229 |
| myevillairinnit | kittun | build3 | -1605 45 875 |
| myfarm | arwav | build4 | -616 44 -343 |
| myfirstfac | TruckerKid | build4 | -1143 79 -793 |
| myfishing | qazeeassad | build3 | -648 52 2073 |
| myhearth | DABO0o | build1 | -2028 55 -4871 |
| myhome | empyrean | build1 | 7761032598 |
| myhome2 | katymun123 | build1 | -2322 76 -957 |
| myhouse | kain55 | build1 | 3392 70 2094 |
| myhousee | anonymous420 | build4 | 3830 71 -1976 |
| mypartyroom | gam3rissam | build4 | -614 68 4653 |
| myprettywitch | edcalberto | build2 | 260 62 -1693 |
| myshit | buttersnapz | build4 | -439 53 779 |
| myshop | happy_face | build2 | -3676 83 -1035 |
| myspawner | darkpilot | build1 | -602 15 805 |
| myspawners | darkpilot | build1 | -665 25 1004 |
| myspiderfarm | helixgaming | build2 | 2421 16 4882 |
| myspot | seifula | build3 | 4385 62 894 |
| mystic1 | hotlava03 | build2 | -748 65 2826 |
| mystorage | desiassassin | build2 | -4906 219 -4913 |
| mystuff | Chaabane | build3 | -124 69 2494 |
| mystvoid | myst | build4 | -169 -31499 165 |
| mythichome | Shifter99 | build3 | 399 71 -4770 |
| mytree | lulubug | build1 | -2165 104 -4760 |
| myunderground | shogunite | build3 | -3038 47 -430 |
| mywolf | wolfgameplays | build4 | -2670 63 3107 |
| myxp | lia | build2 | 2268 35 -3227 |
| myzombiefarm | helixgaming | build2 | -4777 44 -1318 |
| my_home | nitendonotch | build4 | -4640 67 -234 |
| my_plot | tamar100 | build1 | -4288110417 |
| mz | puppyderpy | build2 | 4459 8 4087 |
| n1ghtm4reshop | Mr.LobaLoba | shop | -1252 142 -821 |
| n1ghtm4rezombies | blupendragon | build2 | -1415 29 2142 |
| n3 | astrophel_ | build3 | 717 70 -2213 |
| nachillosxp | nachillo | build1 | -3441 9 -1192 |
| nachocheese | nachillo | build1 | -3434 7 -1191 |
| nachofarm | macho_nacho | build4 | -1866 9 -2820 |
| nachofarm2 | macho_nacho | build4 | -3061 6 -3771 |
| nachofarms | macho_nacho | build3 | -4488 71 135 |
| nachogfarm | macho_nacho | build4 | -732 6 6419 |
| nachogfarm2 | macho_nacho | build2 | 4334 6 -4825 |
| nachogfarm3 | macho_nacho | build3 | -4472 6 136 |
| nachogfarm4 | macho_nacho | build4 | -312 33 5703 |
| nachogfarmpublic | itshella | build4 | -350 6 5704 |
| nachogold | macho_nacho | build3 | -4488 71 135 |
| nachosgfarm | macho_nacho | build4 | -729 9 6422 |
| nachoshop | macho_nacho | build2 | 3111 65 -2286 |
| nachoskeletons | macho_nacho | build4 | 5678 13 3216 |
| nachoslime | macho_nacho | build3 | -1416 35 -88 |
| nachostaff | itshella | build4 | 651 77 1031 |
| nameless | chewy0ne | build4 | 4156 27 6321 |
| namelesss | bontoose | build4 | -1753 77 6438 |
| napez | Xristina5 | build2 | -1011 64 -745 |
| napezpvp | Napez | build1 | 2930 72 -1831 |
| napland | Napez | build3 | 4778 75 -216 |
| napp | Napez | build3 | 2662 63 3622 |
| naq | naqvamp | build1 | 2264 16 -3975 |
| naq1 | naqvamp | mine | -92 4 -310 |
| naqhome | naqvamp | build1 | 2282 150 -3975 |
| nar | mazepa1288 | shop | 394 41 -2017 |
| naschests | commandernas | build3 | -716155814 |
| nasshop | commandernas | build4 | -32 89 2080 |
| nasxp | commandernas | build4 | 3469 23 -3508 |
| nasxp2 | commandernas | build4 | -1800 26 -5036 |
| nave | nardox | build4 | -4968 92 -4912 |
| ndoublespidy | dormet | build3 | 4663 32 -1974 |
| ne | Mr.LobaLoba | build4 | 2761 68 -3076 |
| nec | Colugo | build2 | 2391 9 -1690 |
| necrooooo | necrohpilia | build3 | 3706 11 -3118 |
| neo | neoash376 | build2 | 3009 68 -2287 |
| neoashs | neoash376 | build1 | 29871153113 |
| neopickup | neoash376 | build2 | 3156 67 -2338 |
| neopots | neoash376 | shop | -552 48 -1192 |
| neoshop | Mr.LobaLoba | shop | -598 108 -1152 |
| nether | ralfey | nether | 273 150 96 |
| nether2 | _prismarine_ | mine | -87 25 -479 |
| netherlobby | Mr.LobaLoba | nether | 272 150 86 |
| nethermine | Mr.LobaLoba | mine | -58 63 -457 |
| nethershop | Riurie | mine | -71 63 -456 |
| neverland | randihope | build1 | 3274 65 -2875 |
| nevermansion | silverwood1994 | build4 | -575 64 -844 |
| nevershop | silverwood1994 | build4 | -499 73 -731 |
| neves | Eric_Neves | build3 | 239 57 1336 |
| new | dannytargaryen | build2 | -2171 66 -3061 |
| newb1 | ChrisTG1234 | build1 | 3102 106 -1034 |
| newdb | Ced | build4 | 5564 50 1828 |
| newfac2 | ponsoii | build2 | 29481081879 |
| newfarm | bigblade | build3 | -3035 7 -4737 |
| newfhome | xxtantyjamesxd | build4 | -3657 64 -3704 |
| newhome | kissmyace33 | build1 | -2303 64 1879 |
| newland | brand0np | build1 | -774 69 -737 |
| newmall | ashin_shugar | build4 | 368 71 4536 |
| newmap | empyrean | gaia | -3956 169 -1257 |
| newproj | rithik | build4 | 1468 63 -3619 |
| newquad | cybben | build4 | -5350 18 5995 |
| newshop | smokezarn | build4 | 1074 66 -1577 |
| newtraphouse | Cupcake420 | build4 | 808 84 5644 |
| newxp | nachillo | build4 | -2221 13 6330 |
| newyear | jaxbuddy2 | build4 | 1322 92 -1307 |
| nexusshop | pinktubby | build2 | 3144 67 -2337 |
| nexusunderground | quadratic | build1 | 417 32 -3943 |
| nezcafe | nezcafe | build4 | 43961423839 |
| ng? | apetit | build2 | -336 87 -413 |
| nh | apetit | build1 | 4855 71 -1198 |
| nh1 | ams_earthly | build3 | 1744 86 -4973 |
| niaou | alunna | build4 | 43691163572 |
| nicdetecbday | flame_thrower | build2 | -1864 66 -4882 |
| nicf | mrpolar | build4 | -1178 67 518 |
| nickvog | Xristina5 | build2 | -1011 64 -745 |
| nics | nicdetec | build3 | 3768 7 1343 |
| nijump | ralfey | build1 | -22222442317 |
| nike | xEliteLifeHacks | build4 | -185 66 1517 |
| nm2gfarm | ponsoii | build3 | -4844 6 4966 |
| nmall | mazepa1288 | shop | 393 66 -1977 |
| nogl | bambam2012 | build4 | -3202 15 5140 |
| nohrain | jordan_ggkk | build3 | 2427 74 4022 |
| noms | sharkbyte | build4 | -698 5 -4808 |
| nomstorage | sharkbyte | build4 | -937 20 -4873 |
| noob | iphoenix_flame | spawn | 1014 60 162 |
| noobs | hexxx | build2 | -384 63 4063 |
| noov | elenubix69 | build2 | -3816 63 4547 |
| nope | _potterhead7_ | build1 | 607 26 3269 |
| nora | rei5300 | build1 | 4830254910 |
| north | wolfgang2 | build3 | -1768 63 -4953 |
| northlandshop | komaprod95 | build4 | -522 70 -290 |
| notoriousdarkroom | dormet | build3 | -4471 79 -4872 |
| nouh | iliekfoodz | build2 | 579 93 -1107 |
| nouhhere | vibez_white | build2 | -4592 22 3570 |
| novaethis | Imagine | build1 | -3868 63 3188 |
| novaethisstorage | Imagine | build1 | -3886 11 3152 |
| nozomihome | nozomikat | build1 | 2457 77 -3094 |
| nozomishop | nozomikat | build2 | -3243 64 -2349 |
| ns | hcaz7797 | build2 | -1362 55 2276 |
| nsraffle | mazepa1288 | shop | 390 76 -1985 |
| nublotto | astrophel_ | shop | 907 42 1147 |
| nubmart | Mr.LobaLoba | shop | 898 77 1151 |
| nuclear | cubercubic | build1 | 143 44 -81 |
| nuclearrod | reverse_destello | build1 | 144 44 -81 |
| nuke | alphautry_ | build1 | 137 68 -80 |
| nukinmouse | Nukinmouse01 | build3 | 4358 96 4506 |
| nukinmouse01 | Nukinmouse01 | build3 | 4837 48 2133 |
| nukinmouse1 | Nukinmouse01 | build2 | 2586 63 -4730 |
| nvstorage | VVTI | build3 | -2965 63 -2615 |
| nw | Mr.LobaLoba | build4 | -4151 64 -2818 |
| nwc | Colugo | build2 | 2131 21 -1693 |
| nyeh | jacksoul1610 | build2 | 2837 12 135 |
| o | underdawgboss | build2 | -993 65 1801 |
| o0 | superraj | build4 | 1521 27 3681 |
| oasis | ristieub | build3 | 3327 68 1629 |
| oasis1 | garretthegrey | build1 | 3336 67 -2938 |
| oasis2 | garretthegrey | build2 | 3020 60 -2308 |
| oasis3 | garretthegrey | build3 | -3607 56 2577 |
| oasisruins | ristieub | build3 | 3576 67 1400 |
| ob1 | wunderer | build1 | 150 60 3494 |
| oblivion | Zeyde | build2 | -4868 63 -3576 |
| obsidian | xczhime | build1 | -4284 11 -3410 |
| oc | zimiek | build2 | 2141 74 -295 |
| ocean | __clockwerk__ | build2 | 4727 8 3359 |
| oceanfarm | alphonso | build3 | 3752 6 -1166 |
| oceania | fox84 | build2 | -4489 15 4696 |
| oceanic | fox84 | build1 | 40 65 3540 |
| ofarm | Colugo | build3 | 1243 15 2823 |
| office | BajanCanoodle | build2 | 22331101700 |
| officerfarm | thatkidyoulove | build1 | 1790 7 -3438 |
| oglibrary | willynator_ | build4 | -295 64 458 |
| ogmountain | og_caliber | build3 | 34041073114 |
| oh | ams_earthly | build3 | 1720 68 -4842 |
| ok | whyyoutryhqrd | build4 | -1725 70 1913 |
| oka | Skylar | build3 | 3238 4 -1542 |
| okey | whyyoutryhqrd | build2 | -582 86 300 |
| oks | superraj | build4 | -4982 65 4683 |
| ol | jjssmulti | build3 | -3499 100 -4958 |
| old | UniversAll | build2 | -3695 68 1843 |
| old86 | jshadowking867 | build4 | -3352 74 3889 |
| oldadmin | maxiusdark | spawn | 293 4 599 |
| oldadminshop | hurricane_32 | spawn | 292 4 599 |
| oldb1 | kabuto4698 | build1 | 2008 63 -1065 |
| oldbase | Kariok | build4 | -1732 64 1682 |
| oldfaction | gedy | build1 | -444 31 -2401 |
| oldhome | airvip3r | build2 | 3969 70 2723 |
| oldpigxp | ILoveLeague | build2 | 9 8 -142 |
| olds | supreet6931 | build4 | -298 64 487 |
| oldslimefarm | set271 | build1 | -1577 12 4872 |
| oldsolaris | empyrean | build1 | 3059 71 3136 |
| oldspawn | Mr_Kieks | build4 | -295 64 458 |
| oldspot | pixel_love | build3 | -1546 65 862 |
| oldtraphouse | Cupcake420 | build4 | -1732 64 1682 |
| oldv2spawn | jaxbuddy2 | build4 | -288 72 476 |
| oley1 | oleyalbores | build4 | -2286 78 1502 |
| oley2 | oleyalbores | build3 | -1762 12 -4959 |
| oley3 | oleyalbores | build2 | -2129 62 2801 |
| oley4 | oleyalbores | build1 | 2281 8 4104 |
| oley5 | oleyalbores | build1 | -3007 19 -1752 |
| oleyxp | oleyalbores | build1 | 2981 38 3820 |
| olicity | Shifter99 | build4 | 2177 69 -3377 |
| olympus | agentcookie420 | build3 | 3050 63 1285 |
| olympus86 | jshadowking867 | build3 | -1816 109 -290 |
| omga24hourdroppartywow | fenton112 | build2 | 2083 63 4097 |
| ominous | t0nyg4mm3r | build4 | 2273 64 -4412 |
| on | takechimaster | build2 | 4050 80 -2224 |
| on11 | cleon | build3 | 89 6 -4697 |
| one | takechimaster | build2 | 1323 63 -1650 |
| onedrop | barone | build4 | -439 70 1369 |
| onepiece | CaptainLuffy | build1 | 490 64 3549 |
| oneshop | Mr.LobaLoba | shop | -608 79 55 |
| oneshopf | nardox | build4 | -393 70 1375 |
| onion | oniei | build4 | -552 28 -2088 |
| oo | underdawgboss | build2 | -700 68 1806 |
| oof | rubina | build3 | 4219 17 817 |
| opal | opalopacity | build2 | -1074 67 77 |
| opaltr | opalopacity | build2 | -1064 94 23 |
| operationbrewing | 32294 | build1 | -3341 56 -1911 |
| oplotto | devanshus | shop | 4471501136 |
| opthxp | operation101 | build4 | -5883 38 2493 |
| orchidfarm | operation101 | build3 | -786 72 520 |
| ore | Mr_Kieks | shop | 2034 66 -739 |
| oreoshop | slinga | build1 | 271 69 -303 |
| ores | OubaidTunisien | build3 | 2424 63 3687 |
| ore_seller | XFrostyFireX | build4 | 853 5 1018 |
| orientalisland | urbanninja_ | build2 | -4446 72 3940 |
| orion | wunderer | build4 | 1984 62 -471 |
| osfarm | fox84 | build1 | -1249 14 2356 |
| oshoppingphshop | Mr.LobaLoba | shop | -1554 77 376 |
| oslab | nardox | build4 | -441 60 1357 |
| ouchxp | melisaa | build4 | -3038 38 -496 |
| outcoming | minesweper | build3 | 3076 72 -4070 |
| outlaws | kenace | build3 | -90 29 -4989 |
| outpost | mentalpowerada | build3 | -3547 70 2522 |
| p | legogamer03 | build3 | -1523 63 -2982 |
| p100k | pandajukes | shop | 1639 120 -32 |
| p2 | Colugo | build2 | -4726 64 -733 |
| p2gfarm | ponsoii | build2 | -2855 6 3931 |
| p3spawn | ponsoii | build1 | -4152 26 1485 |
| p4quad | ponsoii | build4 | -4424 26 4598 |
| p4triple | ponsoii | build4 | 4212 36 -4013 |
| packedice | happy_face | build2 | 876 69 3977 |
| packedicero | romio121 | build2 | 597 89 3773 |
| packice | SovietBuilder | build2 | -2693 67 -4334 |
| paintball | Mr.LobaLoba | minigames | 271151142 |
| pandamonium | Mr.LobaLoba | shop | 1506 133 -879 |
| pandashop | vyju | build4 | -367 68 -148 |
| pandatemple | oniei | build4 | 5386 97 -5209 |
| pants | nidus | build2 | -34901503972 |
| paradigmspiders | ericdl | build4 | 4313 29 -5324 |
| paradise | lysergide | build2 | -23601143864 |
| paradisehome | lysergide | build2 | -2222 78 3803 |
| paradisemining | gladiator3000 | build2 | -2330 5 3808 |
| paradisepvp | lysergide | gaia | -5688122566 |
| paradisexp | gladiator3000 | build2 | -2041 34 3257 |
| parag1 | muramatsu | build2 | -3690 75 4739 |
| paragen | sharkbyte | build2 | -4084 13 4842 |
| paragfarm | TruckerKid | build1 | 2235 6 -3369 |
| paragnonnexus | five_two_zero | build2 | 33121032128 |
| paragon | kord | build4 | -1368 64 -1692 |
| paragonnexus | Mr.LobaLoba | build2 | 33121032128 |
| parahome | sharkbyte | build2 | -3799 80 4829 |
| paramall | empyrean | build2 | -2026 80 2815 |
| paraxp | five_two_zero | build4 | 3420 30 5469 |
| parimbooks | parim_acm | build2 | 2962 90 -2339 |
| parkour | Mr.LobaLoba | minigames | 272 151 83 |
| parthenonshop | Mr.LobaLoba | shop | 312 107 -163 |
| particles | kaidun | gaia | -2111 30 -869 |
| partytime | twister114 | build1 | -208 6 2992 |
| paste | razorstam | build4 | -767 113 -3744 |
| paw | Luko_Fuzmutt | build2 | -2898 53 -2587 |
| pawnshop | Mr.LobaLoba | shop | 1151 94 878 |
| pb1gfarm | ponsoii | build1 | 3783 6 -3446 |
| pb2gfarm | ponsoii | build2 | -2853 11 3883 |
| pb4farm | ponsoii | build4 | 3312 6 -3717 |
| pc | no2143 | build4 | -2473 63 1490 |
| pcoin | inspectorgadget | shop | 1133 96 857 |
| pcrace | arabi | build3 | 883 61 -382 |
| peace | Tanex | build3 | 4235 110 -3230 |
| peacexp | no2143 | build4 | -4287 25 -357 |
| peapod | peapod | shop | -1265 89 -499 |
| pedelivery | magickillah | shop | 1499 127 -879 |
| pendragonsmaydisbandsoon | johnnyorlando94 | build2 | 2219 80 2719 |
| penguin | alphonso | build4 | 1271 24 -1348 |
| penta | spartavus | build1 | 3699 9 -568 |
| pentakill | kyzeragon | build4 | 1843 33 1463 |
| pentaspawner | algrin22 | build4 | -5063 22 3069 |
| pentaxp | urah | build1 | 1994 19 4643 |
| pentaxptime | DexTheBuilder | build4 | 575 39 -4690 |
| penthome | GameCorrosion | build4 | 2834 98 -2699 |
| penthouse | lsparmy | build2 | -40114419 |
| peoples | bootsybill | build4 | -38 64 -459 |
| pepsi101 | synapz_ | build4 | -4788 63 -2061 |
| perfect | FunnyFace_YT | build1 | 2751 63 176 |
| perfectmine | crossedflame69 | mine | -92 100 -310 |
| pets | nicdetec | build4 | 2762 66 -3049 |
| pets1 | luistheking2018 | build4 | 2762 68 -3106 |
| pff | jjssmulti | build4 | 112 72 3514 |
| pfly | peapod | build4 | 8861616095 |
| pgzskelly | allons_y_96 | build2 | -175 45 -983 |
| phantom | ghoof | build4 | -776 63 32 |
| phobos | EviePlayz | build3 | 779 71 480 |
| phoenix | kyzeragon | build4 | 5401 85 -4856 |
| phome | gawwain | build2 | -2124 68 3965 |
| photoshop | EviePlayz | build3 | 2306 63 3682 |
| pick | Mr_Kieks | shop | 2034 66 -749 |
| pigfarm | KafuuChino | build4 | -1714 6 1017 |
| piggies | unknown_command | build3 | 2428 67 780 |
| piggyxp | xzeldax | build1 | -1595 63 2334 |
| pighockey | Mr.LobaLoba | build4 | 4078 34 6252 |
| pigkour | Veclar | build3 | 2910 63 -3702 |
| pigman | vago | build2 | -1968 44 2768 |
| pigmanfarm | steamstack | build4 | -128 6 2544 |
| pigmanfarm2 | len | build3 | -3844 74 2237 |
| pigmanxp | len | build3 | -4016 71 2018 |
| pigman_farm | fancycry | build2 | 2701 78 -3227 |
| pigmen | macho_nacho | build3 | -4488 71 135 |
| pigplay | _classical_ | build4 | 4073 26 6250 |
| pigs | whyyoutryhqrd | build3 | -3654 80 2576 |
| pigspawner | DarkKnight144 | build3 | -3044 20 -4772 |
| pinata | rhaerhae | shop | 1479115702 |
| pinkwool | maxiusdark | shop | 1675 4 -449 |
| piratemart | Mr.LobaLoba | shop | 1289 75 -194 |
| pirates | _shilla_ | build4 | -2825 8 1722 |
| pirateship | cybben | build4 | -6073 72 -1025 |
| pitxp | mats_naslund | build4 | -2561 6 4932 |
| pitxp2 | mats_naslund | build4 | 4546 63 3307 |
| pitxp3 | mats_naslund | build4 | -2356 37 4850 |
| pixcl | pixcl | build4 | -1977 53 2706 |
| pixelvault | pixel_ | build3 | -131 63 104 |
| pizza | bad7leroy4brown | build2 | 1912 103 -2476 |
| placeebs | rosewood | build4 | -4895 64 -3272 |
| placetoshop | badguysclaw | build4 | -11 64 43 |
| plains | Zeyde | build1 | -2622 75 2100 |
| plgman | Skilledkids | build3 | -444 65 1284 |
| plot | veshyn07 | build4 | -2433 63 3095 |
| plots | Mr_Kieks | build2 | -715 65 1800 |
| plufxp | ploof_ | build1 | 1628 13 -2740 |
| pmine | devanshus | build2 | 1369 11 -2801 |
| pnauction | five_two_zero | build2 | 31771222135 |
| pngarden | princekush | build2 | 3177 72 2079 |
| po | kipop | shop | -743 71 -442 |
| pobear | josh_2597 | build4 | 2625 71 4040 |
| poi | critius13 | build2 | 964 80 -1212 |
| poig | critius13 | build2 | 4705 20 119 |
| poig1 | stargazer13 | build2 | 4712 20 111 |
| poihouse4 | tylerisr | build4 | 262 65 2093 |
| poishop | critius13 | build2 | 2971 72 2727 |
| poisonousspider | blackwidowtmc | build1 | -35 16 1681 |
| poixp | critius13 | build2 | 4705 20 119 |
| polarbear | Mr_Kieks | build4 | -566 93 424 |
| polardragon | rosewood | build1 | 388 76 4207 |
| poly | polydeukis | build4 | -338 64 885 |
| ponsoii | Skylar | build2 | -2866 5 3882 |
| poolparty | XFrostyFireX | build2 | -2283 70 -2019 |
| popauc | explosivepopcorn | build3 | 4095 77 4977 |
| popshop | explosivepopcorn | shop | 65131960 |
| pos | bontoose | build3 | 3447 64 1191 |
| pos1 | Mr_Kieks | build3 | 4592 18 1139 |
| pos2 | Mr_Kieks | build3 | 4767 5 1309 |
| pos3 | Mr_Kieks | build3 | 46281651076 |
| pos4 | Mr_Kieks | build3 | 47981491344 |
| pos5 | Mr_Kieks | build3 | 48472561503 |
| poseidon | jean181 | build4 | -5898 86 3890 |
| poseidonschest | Mr.LobaLoba | shop | 1877 75 362 |
| pot | racecarjoeblow | build3 | -159 63 1011 |
| potato | Twilight_Ender | build2 | 1760 6 4887 |
| potatotower | rmopotato | build3 | 33511401028 |
| potdrop | iiartofwarii | build3 | 12861892811 |
| potion | crystalstardust | shop | 647 95 415 |
| potions | kixo | build3 | 1880 72 -772 |
| potionshop | ladyamalia | shop | 2282 78 49 |
| potion_room | zeldatheoi | build4 | -1551 33 4928 |
| potlotto | _potterhead7_ | shop | -804 78 -484 |
| pots | ssp | build4 | -2186 63 1567 |
| potss | zephorux | build4 | 879 62 -2213 |
| pow | boompa | build1 | 3271 70 -3042 |
| powclay | jinks | build1 | -4375 76 1727 |
| powder | haxxxxx | build4 | -552 64 656 |
| powshop | set271 | build1 | 3113 68 -3104 |
| precious | Mr_Kieks | build3 | 39001263492 |
| prespawn | Mr.LobaLoba | spawn | -268 18 556 |
| princekush | Mr_Kieks | shop | 2053 54 -819 |
| priory | _doodz | build4 | 841 69 1702 |
| prism | fenton112 | build4 | -106 78 1354 |
| prism1 | krawlspace | build4 | -94 57 1402 |
| prisonbreak12 | Colugo | build2 | -4748 68 -704 |
| prisonbreak13 | Colugo | build2 | -4884 81 -899 |
| prisonbreak14 | Colugo | build4 | 2686 63 482 |
| privacybros | mmmtze | build1 | 553 44 187 |
| private | TruckerKid | shop | 2772 56 107 |
| privates | supreet6931 | spawn | 1054 60 78 |
| prizemoney | myst | build2 | -3298 64 -603 |
| pro1 | Colugo | build4 | -3171 24 -2386 |
| pro3 | Colugo | build4 | -2725 22 -3341 |
| pro5 | Colugo | build4 | -2968 7 -5260 |
| pro5-2 | Colugo | build4 | -2990 32 -5218 |
| pro52 | Colugo | build4 | -2827 64 -5234 |
| profit | Mr.LobaLoba | shop | -760105144 |
| project | symantec | build1 | -1067 66 2045 |
| project69 | DenisRo | build3 | 521 82 -4125 |
| projects | Mantee | build4 | 5640 63 4574 |
| promine | theadventure69 | build1 | -1321 16 4497 |
| prune | rybo | build1 | -4117 75 3054 |
| pshop | puppyderpy | shop | -1620 77 375 |
| psila | mag0s | build2 | -48712551712 |
| pskinny | xlyl | shop | -1223 141 -808 |
| pstor | Firemonster391 | build4 | 3428 57 -2680 |
| ptbase | parlor_tonic | build2 | -768 63 -3810 |
| pthome | parlor_tonic | build4 | 1925 63 -945 |
| ptstorage | parlor_tonic | build4 | 1914 58 -948 |
| public | talkyattorney | build1 | 343 66 384 |
| publicfarms | Mr_Kieks | build4 | -257 64 426 |
| publicmine | kecske97 | build2 | -1800 7 -4986 |
| publicxp | bigtez | build1 | 4046 31 -4068 |
| publicxp1 | inspectorgadget | build4 | -2565 5 -2619 |
| publicxp2 | inspectorgadget | build4 | -3468 23 -3612 |
| publicxp3 | inspectorgadget | build4 | -4707 31 -700 |
| pumkinman | Donkey | build4 | 5636 71 3915 |
| pumkinpete | Donkey | build4 | 5694 50 3919 |
| pumpkin | _marama_ | build4 | 1913 71 -409 |
| pumpking | bontoose | build4 | 376 64 322 |
| puños | dantecel0623 | build1 | 4716 29 -1090 |
| puños2 | dantecel0623 | build1 | -3232 21 434 |
| pupshop | puppyderpy | build1 | -2051 70 1800 |
| purge | Zephyr_918 | build2 | -2857 6 816 |
| purgeshop | BoOgey | build2 | -2018 80 2840 |
| purgexp | Zephyr_918 | build2 | -2075 25 469 |
| putututower | rmopotato | build3 | 3352 63 1050 |
| pvp | Mr.LobaLoba | nether | 272151103 |
| pvparena | kenace | build3 | -88 82 -4924 |
| pvparena1 | kenace | build3 | -102 29 -4924 |
| pvpmemorial | hurricane_32 | build4 | 4825 69 5111 |
| pvpquest | creepergod420 | shop | 1354 99 316 |
| pvpshop | mafia000 | build4 | -2410 63 1116 |
| pvpz | ralfey | build4 | 5216 21 -5069 |
| pvp_shop | mafia000 | build3 | -3767 67 1787 |
| pvtgfarm | helvey | build4 | -1778 11 5863 |
| pwnshop | cr4ckma7ter | build4 | -592 64 287 |
| pxp | _shilla_ | build4 | 3022 15 5569 |
| q | SSpaz | build4 | -381 6 5707 |
| q0 | Flox | build3 | -4032 75 3385 |
| q1 | Flox | build4 | -2099 41 4056 |
| q2 | Flox | build2 | -4609 73 560 |
| q3 | Flox | build3 | -2919 75 -2217 |
| q4 | Flox | build4 | 310 65 239 |
| qasman | diesocke | shop | 65 67 -7 |
| qg | trombman | build4 | 702 15 -1771 |
| qm | xweeze_ | build4 | -593 65 487 |
| qmaze | Flox | build2 | 2294 63 4096 |
| qq | SSpaz | build1 | 2295 8 4095 |
| qqq | polydeukis | build4 | -300 50 743 |
| qspiders | BADSHAH | build1 | -1952 12 -3319 |
| quad | Fllamy | build2 | 4147 10 -4196 |
| quad1 | empyrean | build3 | -2559 5 3038 |
| quadauction | quadratic | build2 | 84 68 155 |
| quadb4xp | cybben | build4 | -6058 15 -1019 |
| quadfarm | yousefcraft | build2 | -1063 20 1536 |
| quads | supreet6931 | build2 | 429 31 -4478 |
| quadsxp | urah | build4 | 3244 45 5255 |
| quadxp | thaggernafle | build4 | -3605 31 5893 |
| quad[exp] | GrimLurker | build4 | 5571 34 -759 |
| quartz | electrode | build2 | -2352 69 -4714 |
| quest | kipop | shop | -772 68 -473 |
| quests | OnAl3rt | build1 | 3297 85 -2904 |
| quickmoney | ProBoyz123 | build2 | -1875 63 -3432 |
| quidditchfield | randihope | build1 | 4131 64 -2894 |
| qwarty | magickillah | build4 | -1893 74 3155 |
| qx6s | qx6s | build4 | 2606 63 -2792 |
| r | puppyderpy | build3 | -2758 11 -2186 |
| r1 | jasonp1898 | build4 | -3386 64 5942 |
| r2 | jasonp1898 | build4 | -1814 78 5857 |
| r3demption | Floriana3700 | build3 | 2378 12 -792 |
| ra | RAgamer | build4 | -3381 6 5935 |
| rabeh | Shifter99 | build3 | -3752 6 306 |
| race | Colugo | build2 | 2264 9 -1587 |
| ragamer | Shifter99 | build4 | 2180 45 -3373 |
| rage | shaderevenant | build4 | 3758 65 -2040 |
| raid | melonopoly_ | build4 | -1549 73 343 |
| raid1 | bontoose | build4 | 2675 68 -1030 |
| raid2 | bontoose | build4 | -1840 62 1561 |
| raid3 | bontoose | build4 | -1721 76 1458 |
| raid4 | bontoose | build4 | -4658 93 -516 |
| raid5 | bontoose | build1 | 4578 71 3367 |
| raid6 | bontoose | build3 | 771 134 -2325 |
| raidlands | Mr.LobaLoba | raidlands | -10 76 8 |
| raidmax21 | Mr_Kieks | shop | 2012 66 -801 |
| rainbow | laserx13 | build4 | -939 65 674 |
| rainbowlotteries | moko153 | build2 | -3113 70 -2257 |
| rainbows | skrillex53 | build3 | 2775 6 -3698 |
| rajlottos | superraj | shop | -1972 103 -561 |
| raktuves | obelix | build4 | -5339 63 -4050 |
| ralfeh | ralfeh | build2 | -3743 79 4743 |
| ralfey | ralfey | gaia | 2315 67 2943 |
| ralfguard | ralfeh | build2 | -4888 63 4280 |
| ralfguard3 | ralfeh | build3 | -3349 30 -3817 |
| randihope | randihope | build1 | 4082 64 -3008 |
| randomdp | xaarya_ | build4 | 3747 6 -4442 |
| randomskelly | ralfey | build4 | -5453 27 -1290 |
| rare | yawz | build4 | 2955 66 1616 |
| rattib | Rattib | build3 | 527 64 -3647 |
| ravina | bigtez | build1 | -4177 93 1472 |
| rayhoven | Mr.LobaLoba | shop | 1011 78 -149 |
| rayhoven2 | raythe3rd | build2 | -1 96 1677 |
| rayparagon | faytleingod | build2 | 3775 64 2146 |
| rayx | rayxxy | build1 | 3669 11 3869 |
| rayx2 | rayxxy | build1 | 3928 33 3336 |
| razor | doanx | build4 | -4152 64 -2653 |
| razorshop | EviePlayz | build4 | -4152 64 -2654 |
| razz | RazzberryGoose | build3 | -1661 7 -2071 |
| rbacenter | masterrainboom | build1 | -4735 69 -2768 |
| rbfaction | mc_bvc | build3 | -4254 66 2051 |
| rc | destroynerds | build4 | 2711 103 -5170 |
| rd | Bloppity | build3 | -3495 77 -4747 |
| rdnbase | Rdn26 | build1 | -3272 63 -1933 |
| reapersface | hurricane_32 | build4 | 50402005182 |
| rebuildshop | bri_tea_sh | build3 | -4160 67 1980 |
| red2 | muriako | build3 | 1473 63 -219 |
| redbiome | mysterycat | build2 | 2589 64 -3436 |
| redeem | Toxic_Rayz | build3 | 4237 70 -2256 |
| reds | Mr.LobaLoba | shop | -5611071163 |
| redship | ecop1 | build4 | 4918 63 2655 |
| redshop | pior | build3 | 1189 89 3093 |
| redstone | __clockwerk__ | build4 | 3403 10 2959 |
| redstoneroom | OMGitsTINY | build3 | 3771 70 -3565 |
| redzone | purepwnage | build1 | -144 63 -45 |
| reep | reepzerz | build4 | 266 66 2138 |
| reepaa | Reepaa | build1 | -1570 71 -525 |
| reepaa4 | Reepaa | build4 | -1389 64 2154 |
| reepxmas | reepzerz | build4 | 1888 70 -1407 |
| reeshop | Mr.LobaLoba | shop | 706 90 -1457 |
| regime | charisma | build1 | -566 65 749 |
| regimexp | IrishMule | build4 | 4478 35 4596 |
| regulus | THEBlueBRAD360 | build1 | -3264 73 -1965 |
| relicbase | 8bitmudkip | build2 | 3968 70 2721 |
| report1 | cheekermonkey | build4 | -3107 41 -905 |
| reptilelexative | mazen_selim22 | build4 | -54 44 -896 |
| resort | pixel_love | build3 | 4870 72 584 |
| rev1ne | keji_da_krusher | build1 | 3341 59 814 |
| reverendshop | Mr.LobaLoba | shop | 2752 77 125 |
| reverse | reverse_destello | build2 | -198 20 -4690 |
| reyel | reyel | build4 | 42971046290 |
| reyel2 | reyel | build2 | -916 24 -510 |
| reyelaction | reyel | build4 | 24051004359 |
| reyelauction | reyel | build4 | 24101004359 |
| reyeltour | goble | build4 | 5204 21 -5050 |
| rgfarm | superraj | build3 | 3426 27 2228 |
| rgi&kp | kpmoneybagz | build2 | 412 88 2817 |
| rh | ristieub | build4 | 104 54 6078 |
| rhae | rhaerhae | shop | 1456 97 735 |
| rhae2 | rhaerhae | build1 | 626 67 3321 |
| rhome | ristieub | build4 | 95 71 6065 |
| riaan | RiaanKenny | shop | -299 96 -1703 |
| riandy | riandy | build2 | 3096 48 -2431 |
| rickdp | rick543 | build1 | -2178 39 -4918 |
| rickhaste | rick543 | build4 | 2697 5 123 |
| rickroll | incognitobaddles | build4 | -2045 87 2780 |
| rickymine | quadratic | build2 | 3189 11 -2387 |
| rififi | etrouskos | build2 | 963 64 -2359 |
| rififi2 | etrouskos | build4 | -167 64 -669 |
| rip | Ivan417 | build1 | -4124 7 -4890 |
| risen | crafty2 | build4 | 3239 12 -4574 |
| rithikgem | rithik | build4 | 1607 32 -3614 |
| rkc1 | amazonqueenn | build4 | 1741 4 -390 |
| rkcquad | amazonqueenn | build4 | 1431 9 5092 |
| roachyspider | roachy69 | build2 | -1176 18 -3661 |
| robotpok | brobot2005 | spawn | 1074 89 292 |
| rogfarm | romio121 | build1 | -365 72 3357 |
| rollercoaster | karankapur | build2 | -239 65 -4793 |
| romandp | EviePlayz | build1 | -2650 5 1823 |
| romanempirefarm | tbnr_girl | build3 | -410 84 -3708 |
| romanempiremines | tbnr_girl | build3 | -311 31 -3802 |
| romanempirezombie | tbnr_girl | build3 | -310 71 -3485 |
| romanzombieb3 | tbnr_girl | build3 | -310 71 -3485 |
| rongalow | monstructor | build1 | 4936 63 543 |
| roo | rooi_ | build4 | -791 57 131 |
| roofgfarmb2 | tbnr_girl | build2 | -3959 64 -4401 |
| rooftop | finkletup | build1 | -2974 78 2481 |
| rooi2 | rooi_ | build1 | -2180 59 -4778 |
| room1 | mikaely | build2 | -1637 71 -4672 |
| rotaryshop | Mr.LobaLoba | shop | 1234 78 -1464 |
| roxy | katcavs | build4 | -531 5 -5374 |
| royalcat | operation101 | build2 | -922 74 -512 |
| royalchest | Mr.LobaLoba | shop | -1849 77 -207 |
| rs | vv31_yu317 | build3 | 2654 85 4203 |
| rshop | relentless18 | shop | -289 76 -1617 |
| rspawner | boomthedonut | build3 | -4046 19 -3796 |
| rstorage | roachy69 | build4 | 5083 7 4919 |
| rumah | alanisamrecky | build4 | 2006 65 -456 |
| run | Fl0ky85 | build3 | 367 25 -3878 |
| rxcy | raizzanx | build2 | -2624 75 -2004 |
| ryan1998 | kenace | build4 | 3420 30 5469 |
| ryu | ryujin | build4 | -4217 55 -4484 |
| ryut | ryujin | build4 | -4043 46 -4579 |
| s | mightydragon | build3 | -45 55 -4888 |
| s0s0auc | larique | build4 | -3887 46 1790 |
| s3lol | nicholasop | build4 | -4466 46 3507 |
| s76 | kyzeragon | gaia | -3321134585 |
| sa | vv31_yu317 | build3 | 173 64 3492 |
| sac | zimiek | build4 | -2303 41 -3575 |
| sacks | chewy0ne | build4 | 746 15 -143 |
| safe | trollbane | build3 | 799 5 1151 |
| safehouse | ILoveLeague | build2 | -873 158 -872 |
| safexp | __blueslime__ | build3 | 3355 6 1044 |
| sagittarius | Mr.LobaLoba | shop | -1223 93 888 |
| sale | Mr_Kieks | build1 | -1895 96 3788 |
| salt | shikonmiko | build4 | 4575 68 -2776 |
| saltlounge | Mr.LobaLoba | shop | 424 90 637 |
| sam22 | trentc | build4 | 2719 20 3295 |
| samnew | trentc | build4 | -6105 55 -2723 |
| samstorage | trentc | build4 | 2727 72 4133 |
| samstorage1 | thatproyouknow | build4 | 2728 72 4131 |
| sand | alestrose | build1 | -2540 76 -3447 |
| sand1 | bovill2001 | build3 | -723 63 2385 |
| sandbegone | destroyer101812 | build4 | 3194 67 -1101 |
| sandfor$$$ | mrpolar | build2 | -4878 72 1961 |
| sandmine | Mr.LobaLoba | mine | 52 63 -452 |
| sandro | romio121 | build4 | -3112 66 5112 |
| sandss | tyleramador | build3 | -4834 70 2712 |
| sandstone | hcaz7797 | build2 | -1365 6 2267 |
| sandymines | forgexaprox4_ | mine | 59 63 -463 |
| saobodypark | CaptainLuffy | build1 | 579 65 3545 |
| sasageyo | rei5300 | build1 | 4676 80 1459 |
| satisfactionshop | deki1992 | build2 | 96 67 242 |
| sauron | SauronDark | build1 | 8731182707 |
| savage | iprit | build2 | 854 23 3421 |
| sb | aleros | build2 | 1961 28 2478 |
| sb1 | sather | build1 | 3555 69 -508 |
| sb3 | sather | build3 | -43451353763 |
| sbsandmine | SovietBuilder | build3 | 4766 68 -2505 |
| sc | darkcell | build1 | -4362 74 979 |
| schrute | bigtez | build1 | 4159 67 -4943 |
| schwifty | Mr_Kieks | build3 | 4680 63 1224 |
| scorpmall | scorpion79 | shop | 448 66 -1929 |
| sdf | doanx | build1 | 1851 19 -4606 |
| sdoubl | yoman22k | build1 | -3930 36 532 |
| sdp | supreet6931 | build2 | 1185 27 4431 |
| se | Mr.LobaLoba | build4 | 3128 64 4057 |
| seaa | presence_ | build2 | -3900 79 829 |
| seafarmshops | Mr.LobaLoba | shop | 673133680 |
| seagfarm | kennworth2 | build3 | 3748 6 -1157 |
| seah | cool122plays | build1 | -1335 64 704 |
| seasalt | davidseasalt | build4 | 21 64 -3946 |
| seashine | mujib67 | build3 | -3273 18 3271 |
| seaspider | bluejenn | build4 | 5039 32 5656 |
| sec3 | mazepa1288 | build4 | -2598 133 -3699 |
| sec5 | mazepa1288 | build4 | -2594 134 -3820 |
| sec6 | mazepa1288 | build4 | -2453 133 -3878 |
| second | Mr_Kieks | build1 | 2241 7 -3368 |
| secret | pixelboy168 | build1 | 4350 34 2899 |
| secret1 | destroyer101812 | build4 | -2503 133 -3695 |
| secret69 | dkemp1996 | build4 | 3374 46 6183 |
| secretbase | Twilight_Ender | build4 | -164 64 959 |
| secretisland | RockyPassLit | build2 | -469 63 1660 |
| secretsanta | superraj | shop | -1912 39 -533 |
| secretshop | Mr.LobaLoba | shop | 288 78 -896 |
| secretsshop | Mr.LobaLoba | shop | 288 77 -896 |
| sejuk | unkn0wn | build2 | 726 74 3974 |
| selectives | garretthegrey | shop | -1199145599 |
| selfie | princekush | build3 | -4410 67 -4348 |
| sellcobble | Shifter99 | shop | 43 73 62 |
| sellingxpnfarm | xLifeHacksWR | build3 | 2500 10 -2614 |
| sellll | mrkieks | build4 | 1602 76 -1105 |
| sem | madam_whippy | build4 | -5147 63 4068 |
| sephora | freckie | build3 | 4897 9 3479 |
| sergeshop | sergetrotter | build4 | -66 63 703 |
| sets | goldbreed | build4 | -26091116071 |
| sewage | josh_2597 | build1 | -2402 61 668 |
| sf | darkcell | build1 | -4558 63 663 |
| sfarm | gr1mm | build4 | 1271 24 -1340 |
| sfs | Mr.LobaLoba | shop | -949 84 -777 |
| sg | darkcell | build1 | -4713 69 838 |
| sgfarm | magister_ice | build3 | 2421 6 -4008 |
| sgfarmp | magister_ice | build3 | 2421 6 -4008 |
| shabaqogageshop | Mr.LobaLoba | shop | -1214 105 -1064 |
| shad | shad549 | build4 | 39961236287 |
| shade | shaderevenant | build4 | 3860 54 -2065 |
| shadowz | DPShadowz | build4 | 2824 64 -2749 |
| shadspawner | shad549 | build2 | 1466 11 -1397 |
| shadtop | shad549 | build2 | -28151814529 |
| shadz | ralfeh | build3 | 3616 64 3360 |
| sheepcasino | yata | shop | 719 43 891 |
| sheepsand | yata | shop | 662 42 857 |
| sheepshop | dart2112 | build4 | 2218 68 -3385 |
| sheildop | islipperyfellow | build4 | 1824 63 4501 |
| shepherdslounge | Mr.LobaLoba | shop | 766105923 |
| shet | presence_ | build4 | -1939 23 -4187 |
| shield | sciencelover89 | shop | 639 94 358 |
| shilla | _shilla_ | build4 | 4468 12 4035 |
| shiny | pixieshimmer | build3 | 367 4 262 |
| ship | freckie | build1 | -665 97 -1744 |
| shipbuild | mightydragon | build1 | 2697 69 170 |
| shit | failninja6 | build2 | 162 76 -4886 |
| shitty | ashe8 | build2 | -2262 63 1596 |
| shockerz | Mr_Kieks | build4 | -2167 74 -4036 |
| shockerzshop | Mr.LobaLoba | build3 | 28 88 4782 |
| shome | stryker | build2 | 1863 66 2374 |
| shop | assassin225 | build1 | 352 68 382 |
| shop01 | jente | build1 | 3432 69 -2951 |
| shop1 | harleyman_ | build1 | 3112 68 -3102 |
| shop10 | DemonicBlow | build1 | -2098 75 1732 |
| shop12 | ShakingPvP | shop | -1521 76 -974 |
| shopb3 | Angel_373 | build3 | -3636 73 2423 |
| shopcore | newcleus | build4 | -58 64 304 |
| shopdeco | ebelangel | shop | -185 67 -458 |
| shopdesty | gravityghoul | build3 | 3745 73 -1145 |
| shopeol | Mr.LobaLoba | shop | -824 134 -1383 |
| shopforsale | dumbledwe | build4 | -4301 64 -2820 |
| shopjente | cato18 | build1 | 3463 58 -2823 |
| shoplandsell | iezazel | build2 | -912 63 2156 |
| shopmangeek | Mr.LobaLoba | build4 | -8 64 135 |
| shopme | skullexploder183 | build2 | 2191 56 -2586 |
| shopmons | monstructor | build1 | -2993 64 -1918 |
| shoppersstop | Mr.LobaLoba | shop | 32 130 -1551 |
| shopperz | Mr.LobaLoba | shop | -343 70 405 |
| shopperznew | ebelangel | shop | -343 67 417 |
| shopperzold | ebelangel | shop | -343205458 |
| shopperzpotion | kyzeragon | shop | -516 47 443 |
| shopperzshop | ebelangel | shop | -343 56 440 |
| shopplaza | mightydragon | build4 | 3120 74 3986 |
| shopportal | Mr.LobaLoba | spawn | 1140 76 231 |
| shoppu | xmizukitsune | shop | -106 99 -584 |
| shops | shogunite | build2 | -1343 64 2243 |
| shops1 | GrimLurker | build2 | -3113 69 -2281 |
| shopsignsremoval | larique | build4 | -4266 69 -2882 |
| shopspawn | Mr.LobaLoba | shop | 0 76 0 |
| shoptrader | Teo_man_ | shop | -37 75 56 |
| shopz | ralfeh | build1 | 3256 70 -3004 |
| shortshadows | shad549 | build2 | -2788 99 4531 |
| shorty | kootcake | build1 | -3737 63 1784 |
| shrine_of_luck | KH1501 | build2 | -1851 64 4512 |
| sigi232shop | Mr.LobaLoba | shop | -1209 108 -1287 |
| signaturebox | poisondmg | build4 | 1774 58 -3440 |
| silo | banshee365 | build4 | -611 64 4943 |
| silo17 | bootsybill | build4 | -608 64 4943 |
| silverfish | __clockwerk__ | build2 | 802 32 144 |
| silverpowder | shaderevenant | build4 | 3899 43 -2072 |
| silvershop | silverwood1994 | build4 | -541 63 -672 |
| silvyslotionroom | crystalstardust | build4 | 2376 54 6451 |
| silvyspotions | crystalstardust | build4 | 2376 71 6458 |
| singlecave2 | siewhei | build4 | 5208 15 2890 |
| singlez | CyTec | build2 | 1395 29 -4660 |
| sinpigfarm | _Assasin_ | build1 | 4612 12 -1816 |
| sipsup | buttersnapz | build2 | -1398 6 2186 |
| sj | sjouwer | build4 | -695 74 720 |
| sjstorage | sjouwer | build4 | -710 63 709 |
| sk2 | agniss23 | build1 | 410 24 -1538 |
| skeketon | jinks | build3 | 1835 71 2789 |
| skel | t_a_g | build4 | 3239 16 -3738 |
| skele12 | supreet6931 | build2 | 1169 34 4425 |
| skele777 | glittercat | build2 | -975 63 2490 |
| skelefarm | jeshenel | build1 | -1379 52 -3903 |
| skelepizza | destroyer101812 | build4 | -1260 26 -3374 |
| skelepurge | Zephyr_918 | build2 | -1420 41 1471 |
| skelethongs | ZedOnNutella | build4 | 2150 39 6065 |
| skeleton | jinks | build3 | 1838 77 2775 |
| skeletonfarm | 314kojioyama | build2 | -2376 4 4439 |
| skeletonpow | harleyman_ | build3 | 1829 78 2774 |
| skeletons | macho_nacho | build3 | -3003 55 -1420 |
| skeletonspawner | nyteblade | build4 | -3687 16 532 |
| skeletonwidow | blackwidowtmc | build1 | -1034 15 2438 |
| skeletonxp | nikola007 | build2 | -728 29 2404 |
| skeletor | ralfeh | build4 | 4149 27 -4960 |
| skelies | lia | build3 | -4212 29 2621 |
| skell | mrpolar | build3 | 1605 10 2205 |
| skellspider | BADSHAH | build4 | 4931 15 5938 |
| skelly | shikonmiko | build3 | -4971 18 -1991 |
| skelly1 | ro11yp011y | build3 | 41 9 -2095 |
| skelly2b3 | tbnr_girl | build3 | -270 13 -3735 |
| skelly4 | wolfgang2 | build4 | -978 41 3248 |
| skellyb3 | tbnr_girl | build3 | -494 48 -4181 |
| skellyfarm | skythekiller1226 | build1 | 4590 12 2761 |
| skellys | unknown_command | build3 | 3086 15 -2271 |
| skellys2 | unknown_command | build3 | 2583 23 1050 |
| skellyspawner | macho_nacho | build3 | -3004 55 -1421 |
| skellyxp | xzeldax | build1 | 2253 33 -3450 |
| skellyxp1 | akamikeyday | build1 | -1260 23 1645 |
| skelxp | Demlik | build4 | -5136 29 6360 |
| skely | minesweper | build3 | 3705 12 3773 |
| skelyt | yoman22k | build4 | -4492 36 6458 |
| skelz | ralfeh | build4 | -4462 53 -4360 |
| skes | CyTec | build3 | -545 24 -2386 |
| skfarm | MXMD | build2 | 3792 31 4779 |
| skillshop | assassissn123 | build2 | 3008 68 -2317 |
| skull | skullexploder183 | build3 | 1284 80 4777 |
| skulls | Mr_Kieks | build4 | 3396 63 -89 |
| skullspawn | Diafwl | build3 | 1438 11 2087 |
| skullxp | devilxakuma | build2 | -175 45 -983 |
| skullyspidy | skullcrusher | build2 | -3854 10 1630 |
| sky | yawz | shop | -1830 71 -179 |
| sky1 | mrskyblue | build3 | 2315 72 -413 |
| skybase | gruenegurke5999 | build2 | -1269 104 -1210 |
| skyblock | rei5300 | build1 | 4902115454 |
| skyblue | mrskyblue | build4 | 4783 41 -1776 |
| skyclan | evy123 | build4 | 3673 63 -2233 |
| skydive | moshimonster8765 | build1 | -32502563213 |
| skyg | ladyamalia | build2 | 26961151276 |
| skyhome | skythekiller1226 | build4 | -1504 67 3499 |
| skyhouse | OMGitsTINY | build3 | 3757 127 -3597 |
| skyjump | ThatXuxe | build4 | -44602331463 |
| skylair | ZedOnNutella | build1 | -547 86 -4017 |
| skypiea | CaptainLuffy | build1 | 3251833601 |
| skypyramid | Jonny5 | build1 | -2694 137 -1062 |
| skywardstrike | zenstarwalker | build2 | -2086 87 2780 |
| sla | lia | build4 | -1689 56 273 |
| slayersmart | cyberg | build4 | -65 67 -1201 |
| sli | vago | build3 | -2184 10 -4295 |
| sligua | royalcat | build4 | -4799 6 -2481 |
| slime | theamdman | build4 | -3317 57 636 |
| slime? | ralfeh | build4 | -4348 9 -4380 |
| slimeb2 | happy_face | build2 | -4450 39 -1218 |
| slimeball | wildfox | build2 | -2051 64 2563 |
| slimeballs | satsura | build4 | -5528 39 3430 |
| slimef | superraj | build4 | -97 6 5714 |
| slimefarm | Mantee | build4 | -971 20 -1177 |
| slimefarmy | mychemiromancro | build4 | -2436 5 3325 |
| slimefarm_ | yawz | build1 | -904 20 -1929 |
| slimefinder | coh89 | build4 | 5350 14 -4847 |
| slimelol | Shifter99 | build4 | 638 63 6303 |
| slimer | aceyofawesome | build4 | -5191 64 -2779 |
| slimes | roevy | build1 | 1937 5 -1085 |
| slimeshop | supreet6931 | build3 | 4621421253 |
| slimeswamp | charmanpk | build2 | -3383 64 3825 |
| slimetower | wildly69 | build4 | 1180 255 -1177 |
| slimexp | _endless_ | build4 | -2520 63 3283 |
| slimey | suushi | build1 | -903 15 -1929 |
| slimlotto | Slimane310 | shop | 707 43 891 |
| slocheshop | Mr.LobaLoba | build3 | 4567 73 4023 |
| slot | Mr.LobaLoba | build4 | -35 61 241 |
| slot1m | coh89 | shop | 1748 125 -597 |
| slot5m | coh89 | shop | 1784 125 -597 |
| slotdonation | coh89 | shop | 1766 125 -597 |
| slotunder | Mr_Kieks | build4 | -52 53 242 |
| sm | Colugo | mine | -60 63 -333 |
| smart | Colugo | build1 | -369 27 3487 |
| smb | Ced | build1 | 4472 24 4644 |
| smellybank | smellypigs | build4 | 3367 66 2917 |
| smellyhouse | thedrunkdonkey | build4 | -4361 63 3276 |
| smellypigsshop | Mr.LobaLoba | shop | -1329 65 -198 |
| smellyskelly | smellypiglet | build4 | -1895 6 -1630 |
| smellystorage | smellypigs | build4 | -4389 64 3229 |
| smellyvillage | thedrunkdonkey | build3 | -2753 66 607 |
| smellyvillage2 | smellypiglet | build3 | -2709 71 1393 |
| smellyzombie | smellypiglet | build4 | -692 71 791 |
| smfsa | gta5_videos | build4 | -295 64 470 |
| smine | nightcrow85 | build2 | 2945 70 20 |
| smine1 | coh89 | build2 | 2945 70 20 |
| smokeskelly | smokezarn | build4 | 1122 20 -1562 |
| smugglerscode1 | Mr_Kieks | shop | 154 72 39 |
| smugglerscode2 | Mr_Kieks | shop | 119 91 -11 |
| smugglerscode3 | Mr_Kieks | shop | 70 75 112 |
| smugglerscode4 | Mr_Kieks | shop | -112 72 68 |
| smugglerscode5 | Mr_Kieks | shop | -93 59 61 |
| smugglersden | Mr_Kieks | shop | 60 66 63 |
| snake | blitzsplitter | build3 | -2536 64 -2713 |
| snes | Mr.LobaLoba | build3 | 249 63 185 |
| snow | slayon | build2 | -1794 71 -4278 |
| snowmine | Mr_Banana | build3 | -267 74 3847 |
| snowy | ProBoyz123 | build4 | 1683 63 -3584 |
| socexp | mayday_ | build4 | -1497 63 599 |
| sodb3 | mikeyfid | build3 | -522 74 -1525 |
| sods | satariel | build4 | -1397 61 -362 |
| sodxp | satariel | build4 | -1960 63 -590 |
| solaris | Mr.LobaLoba | shop | -381105704 |
| solarisshop | empyrean | shop | -426105724 |
| some | Mr_Kieks | build4 | -3213 64 6455 |
| something | _inugami | build3 | 1622 33 -185 |
| song120 | fall3n | build4 | 4548 31 3748 |
| soonshop | zachhhh | build4 | -4959 69 -4729 |
| sorting | quadratic | build3 | -242 72 618 |
| sos | gta5_videos | build2 | 3649 66 -316 |
| sotgdp | flowerbunny | build3 | 1979 53 -1184 |
| souleaterz | Skullcrack3r | build3 | 2771 6 -3683 |
| south | fenton112 | build4 | -243 70 1333 |
| sp1 | nicdetec | build4 | -1491 32 928 |
| sp2x2cs | Colugo | build4 | -2336 26 -2861 |
| sp3cs1 | Colugo | build4 | 2293 26 6246 |
| space | ralfey | build3 | -36334393547 |
| space2 | elenodix1 | build3 | -4.8273E+12 |
| space3 | jakester22mc | shop | 1.91815E+12 |
| spacehome1 | spacemonkeyz | build4 | 139 65 2098 |
| spacehome2 | spacemonkeyz | build4 | 934 64 -2083 |
| spanwer | sevengamer6 | build3 | 1097 14 -1014 |
| spartans4 | thebaron12 | build4 | -5909 64 -2993 |
| spartbuild1 | spartavus | gaia | 1978 70 4459 |
| spawn | Mr.LobaLoba | spawn | 1047 82 151 |
| spawn1 | tobugs | build1 | 3053 14 -4937 |
| spawn2 | tobugs | build1 | 2225 11 -4900 |
| spawnb1 | drdanutz90 | build1 | 2168 34 -1841 |
| spawnchunk | cybben | build4 | -579 64 240 |
| spawnchunks | drthrax07 | build4 | -47 65 193 |
| spawner | cresentya | build3 | -2541 14 3040 |
| spawner2 | gamesr2000 | build1 | -4327 14 1450 |
| spawnerb2 | tbnr_girl | build2 | 4031 38 -1113 |
| spawnerforthatkid | thatkidyoulove | build4 | 827 53 5699 |
| spawners | sireatme | build4 | 3084 24 1353 |
| spawnerspider1 | pandajukes | build4 | 4704 20 4238 |
| spawnerz2 | dannytargaryen | build2 | -527 58 2254 |
| spawnhouse | cybben | build4 | -73 64 568 |
| spawnspawn | Mr.LobaLoba | spawn | 1058 82 157 |
| spcs1 | Colugo | build4 | -3024 25 -3052 |
| spdcs1 | Colugo | build1 | -429 24 2505 |
| spdcs2 | Colugo | build4 | -3050 22 -3004 |
| speaker | sjouwer | build4 | -609 72 728 |
| spectate | mike_legend | build1 | -2658 74 -2030 |
| speed | bad7leroy4brown | build3 | 4323 63 -4737 |
| speider | Speider | build1 | 3671 66 2563 |
| speider1 | Speider | build3 | -3177 19 -468 |
| speider3 | Speider | build3 | -1254 114 -4304 |
| speider4 | Speider | build4 | 1668 63 -3466 |
| sphinx | chrishankhah | build1 | 732 71 1982 |
| spi2 | melisaa | build2 | -4640 37 3086 |
| spid3rxp | explosivepopcorn | build4 | -6133 27 2648 |
| spider | ashin_shugar | build4 | -3693 8 1445 |
| spider1 | minesweper | build4 | 1334 42 -515 |
| spider2 | mrdigger225 | build1 | -694 26 -1571 |
| spider2xp | drastical | build4 | 478 12 5969 |
| spider3 | cybben | build4 | -2250 6 2666 |
| spiderbfour | destroyer101812 | build4 | -2435 21 5565 |
| spidercave2b3 | tbnr_girl | build3 | 169 19 -3889 |
| spidercave3b3 | tbnr_girl | build3 | 138 15 -3907 |
| spidercaveb3 | tbnr_girl | build3 | 141 11 -3894 |
| spiderfarm | 314kojioyama | build2 | -2759 18 2017 |
| spiderfarm1 | Riurie | build2 | -1712 5 818 |
| spidergrinder | cool122plays | build1 | 1026 41 4874 |
| spiderisland | Colugo | build2 | 3064 66 -637 |
| spiderman | Fzuper | build2 | 4380 5 702 |
| spidermaze | ibu2awesome | build2 | -3561 31 -3278 |
| spiderparty | kubotite | build2 | 2252 27 401 |
| spiders | harleyman_ | build1 | 3893 16 -4984 |
| spiders1 | harleyman_ | build1 | 3897 16 -4998 |
| spiderskel | ralfeh | build1 | 3112 24 4637 |
| spiderspawner | nyteblade | build4 | -3690 26 602 |
| spiderspawner3 | kittun | build4 | -5610 38 2819 |
| spiderspawnerrkcpublic | bigpaws | build4 | 1306 32 -1365 |
| spiderspawners | Bubble_Nugget | build2 | -2043 19 -3844 |
| spiderwidow | blackwidowtmc | build4 | 906 20 6093 |
| spiderxp | Demlik | build4 | -5071 13 6350 |
| spidex | fox84 | build4 | 2255 13 4708 |
| spidey | veshyn07 | build4 | -5779 28 2303 |
| spideycoco | CoconutBoer | build1 | 4707 25 -2320 |
| spideyfarm | iliekfoodz | build2 | -291 13 1542 |
| spideys | veshyn07 | build4 | -5646 37 2304 |
| spideyspawner | pooface24 | build1 | -709 22 1619 |
| spideywheat | jeshenel | build1 | -2001 77 -4612 |
| spideyzz | presence_ | build2 | 4601 30 -932 |
| spidies | jusnine | build1 | 4550 26 2110 |
| spidy | M3NT4L | build4 | -5738 13 2294 |
| spidyfarm | CatLover6969 | build2 | -4795 31 4246 |
| spike | firephoenix_24 | build1 | 4457 87 1989 |
| spleef | hcaz7797 | build3 | -420 14 -878 |
| spleefmaze | lie98 | build4 | 5153 78 2286 |
| splifin | Vulgaris | build3 | -1177 63 -3814 |
| spooder | lsparmy | build1 | -2091 19 -380 |
| spooderxp | jakester22mc | build4 | 1333 31 -3633 |
| spot | jarriey | build4 | -4075 19 6213 |
| sppg1 | Colugo | build4 | -3108 23 -3032 |
| sppm1 | Colugo | build3 | -4593 77 3384 |
| spsk1 | Colugo | build4 | 2525 37 213 |
| spsk2 | Colugo | build4 | -2806 23 -2355 |
| spsk2cs | Colugo | build3 | 3002 41 -3087 |
| spsk3 | Colugo | build4 | -2891 38 -5431 |
| spsk4 | Colugo | build3 | -828 20 -3586 |
| spsk5 | Colugo | build3 | 1843 60 -2823 |
| spsk6 | Colugo | build1 | -1624 43 4123 |
| spsk7 | Colugo | build4 | 1950 52 755 |
| spsk8bt | Colugo | build3 | 1606 14 2197 |
| spsp1 | Colugo | build4 | -2989 29 -3111 |
| spsp2 | Colugo | build4 | -2980 12 -3017 |
| spwaner | kittymeow | build2 | -3227 27 -1657 |
| spy | ragingpat | build2 | 2204 16 -4810 |
| spydersale | harleyman_ | build1 | 3589 18 -4366 |
| spz1 | Colugo | build4 | -2257 40 -3213 |
| spz10 | Colugo | build4 | -5854 25 -4763 |
| spz11 | Colugo | build3 | -813 29 -3638 |
| spz12 | Colugo | build4 | 2620 18 269 |
| spz13 | Colugo | build4 | 5525 16 5966 |
| spz14 | Colugo | build3 | 1313 36 2090 |
| spz15bt | Colugo | build3 | 1491 22 2277 |
| spz2 | Colugo | build4 | -3033 20 -3083 |
| spz3 | Colugo | build4 | -2675 19 -3089 |
| spz4bt | Colugo | build4 | 2207 23 6133 |
| spz5 | Colugo | build4 | -2489 20 -3139 |
| spz6 | Colugo | build4 | -2913 42 -5511 |
| spz8 | Colugo | build4 | -3875 28 -4943 |
| spz9 | Colugo | build4 | -3059 12 -3171 |
| spzomskel | Colugo | build4 | -4260 12 3338 |
| spzspbt1 | Colugo | build4 | -2877 37 -3837 |
| spzspzcsbt | Colugo | build4 | -2713 14 -3171 |
| squabble | ghoof | build4 | 4536 67 6332 |
| squid | trent474 | build4 | 3967 16 5419 |
| squidhq | islipperyfellow | build3 | 146 35 1605 |
| squishxp | ankincognito | build4 | -6145 35 -731 |
| squishy | refrigerbater | build4 | 233 65 8 |
| sr | kazuma | build4 | -2490 50 3045 |
| srm | _Althia_ | build4 | 1521 6 6371 |
| ss | smallsteve | build4 | -4847 22 -5478 |
| ss1 | fox84 | build1 | 268 21 3001 |
| ssanta707 | 7_0_7 | build3 | -4241 64 2000 |
| ssiv | vimto | build4 | -2280 72 1554 |
| ssmesa | averagejoe | build4 | -5453 88 -222 |
| ssp | ssp | build4 | -839 63 1435 |
| st | darkcell | build1 | -4624 80 743 |
| stable | chenhangpq | build1 | -1503 101 -1122 |
| staff | Mr_Kieks | shop | 2024 66 -741 |
| staffy | staffy123 | build3 | -3812 64 -2079 |
| staircase | parim_acm | build4 | 2056 64 -944 |
| star | lasersnow | build1 | -58 64 -3844 |
| starkillerbase | ibu2awesome | build1 | -2699 78 2930 |
| statue1 | jean181 | build2 | -755 69 1235 |
| steamstack | steamstack | build4 | 903 23 2053 |
| stickyfingers | nachillo | build1 | -905 15 -1929 |
| stiffless | stefbawz | build4 | -4009 5 -4304 |
| sto | CrystalNightmare | build3 | 4284 63 4734 |
| stoc | Chaaves | build3 | 3638 7 1225 |
| stock | hamzazkzk | build4 | -3465 52 449 |
| stone | DocMc11 | build3 | -1090 69 705 |
| stonechest | zavidog | build2 | 994 78 640 |
| stonemine | Mr.LobaLoba | mine | -56 63 -345 |
| stoneminex | cato18 | mine | -81 93 -326 |
| stones | jeshenel | mine | -87 98 -319 |
| stonesup | supreet6931 | mine | -100 27 -343 |
| stonetower | raythe3rd | build3 | 3096 69 636 |
| stoney | gedy | build1 | 172 21 -2421 |
| stoor | nicdetec | shop | -567 55 268 |
| stor | Astropipe | build1 | 172 69 4321 |
| storag | scorpion79 | build2 | -1601 49 327 |
| storage | mujib67 | build4 | 467 40 -4675 |
| storage1 | bovill2001 | build3 | 74 70 2242 |
| storage2 | crazymarty | build1 | 46 57 -2579 |
| storage391 | DHunter391 | build2 | 298 53 242 |
| storageroom | amendar | build3 | 1053 68 2116 |
| storages | LittleDinosaur | build2 | -4759 43 -3080 |
| storageshak | ShakingPvP | build4 | 921 60 3646 |
| store | DenisRo | build2 | -3920 68 391 |
| stormstrike | guitarist2186 | build2 | -2562 63 -1865 |
| stormstrikev2 | guitarist2186 | build2 | -2539 64 -1882 |
| str | airvip3r | build2 | 4488 66 2775 |
| streedclub | poisondmg | build3 | 4022 63 3988 |
| stringcheese | purepwnage | build3 | 4426 28 1188 |
| stripclub | macho_nacho | build3 | -3003 55 -1420 |
| stripmine | ralfeh | build3 | -3996 11 -4073 |
| stronghold | puppyderpy | build2 | -448 30 -678 |
| stuff | DeeJayGotBeats | build1 | -2901 79 2126 |
| stufff | jasonp1898 | shop | 2594 41 -1060 |
| stuffs | mentalpowerada | build2 | -4055 85 1325 |
| stupid2 | stupidguy15 | build2 | 4629 29 -4223 |
| stupid4 | stupidguy15 | build4 | 2473 32 1499 |
| su | supreet6931 | build4 | -4149 19 2776 |
| su123 | su123 | build3 | 840 62 -3329 |
| su123* | su123 | build3 | 839 44 -3328 |
| suban123 | shivani2302 | build1 | -2952 15 -2804 |
| subb | shivani2302 | build1 | -2953 15 -2805 |
| subshop | supreet6931 | build3 | 532 71 1304 |
| sugarcane | macho_nacho | build3 | -4489 6 301 |
| summit | gedy | build1 | 697 15 3628 |
| sunny | Fulana | build1 | 440 63 3546 |
| sunrise | bontoose | build2 | -5371604759 |
| suntsushop | Mr.LobaLoba | shop | -9521121178 |
| sup | failninja6 | build4 | -130 67 811 |
| superbad | Superbad19 | build2 | -3110 45 -3205 |
| superbowl | ghoof | build1 | 4749 71 4737 |
| superraj | Mr_Kieks | build1 | -1891 84 3783 |
| supershop | larsprogaming | build3 | -2603 63 -3422 |
| superxp | Wasabi8 | build4 | 3204 63 4187 |
| superyoshi | SuperYoshi | build3 | -441 64 -916 |
| supfarm | inspectorgadget | build2 | 419 24 -4487 |
| suplotto | supreet6931 | shop | -1918 103 -569 |
| supreetelytra | supreet6931 | build3 | 5272551232 |
| supstore | supreet6931 | build3 | 468 5 1210 |
| survival | ghoof | build2 | -4922 67 -4732 |
| survivalshop | baraadou | build3 | 2574 63 3560 |
| svda | satariel | build4 | 2348 71 5410 |
| sw | Mr.LobaLoba | build4 | -2309 80 1484 |
| swagman123 | swagman123 | build4 | 4557 26 -3668 |
| swarp | magister_ice | build3 | 936 120 -504 |
| swedshop | cybben | build4 | -2140 66 2744 |
| swedshop2 | Mr.LobaLoba | shop | -611144623 |
| sword | ro11yp011y | build3 | 1285 13 -1988 |
| swords | noobments | build1 | 4836 56 -2230 |
| sxpfarm | andy328 | build1 | -3460 12 2798 |
| synhome | synnilla | build3 | 3329 75 -2812 |
| synthwave | tool11 | build4 | -594 64 650 |
| t0 | joonko | build3 | 11 79 1555 |
| t1 | joonko | build3 | 3816 7 2293 |
| t2 | joonko | build3 | -4518 172 -2945 |
| tableankjib | ankincognito | build3 | 1952 73 654 |
| taco1 | trentc | build4 | -4538 64 -2742 |
| tacofarm | armyoftacos | build3 | -2802 6 -2296 |
| tacohome | armyoftacos | build3 | -2823 26 -2282 |
| tactma | dantecel0623 | build1 | 2816 64 2868 |
| tailshome | miles_prower | build3 | -4206 65 2079 |
| tajmahal | Rattib | build4 | 1568 74 -3600 |
| takemymoney | clarkkent123 | build4 | 39 62 5887 |
| talflower | talsera | build4 | 5201 70 -4338 |
| talse1 | talsera | build4 | 4743 65 -2762 |
| talse2 | talsera | build2 | 2035 73 195 |
| tanex | Tanex | build2 | -4824 91 2721 |
| tank | dodobobo | build3 | 3712 75 3269 |
| tanks | titanm1 | build3 | 1116 73 1027 |
| tatertank | tater2sacks | build4 | 5307 64 13 |
| tati | _endless_ | build2 | -1801 7 -738 |
| tatibday | xMiryax | build2 | -4358 12 1629 |
| tavern | iiartofwarii | build3 | 12751942778 |
| tbgfarm | ponsoii | build1 | 3785 7 -3446 |
| tbone | thaggernafle | build4 | 4215 26 -1534 |
| tcbigshop | Mr.LobaLoba | shop | 1430 104 -10 |
| tcdale | tcwhervo | build4 | -813 63 -2945 |
| tchome | tcjuan | build4 | -801 63 -2928 |
| tchycos | tchycos | build2 | 4921 26 1259 |
| tchyspiders | tchycos | build2 | 4842 33 720 |
| tcs | idiirkd | build1 | -3329 70 -3584 |
| tcsales | tcwhervo | build4 | 528 63 739 |
| tcsf | _endless_ | build2 | -4568 33 1576 |
| tcspawner | tcjuan | build4 | 4475 35 4593 |
| tcspiderdbl | tcjuan | build4 | -5357 9 5127 |
| tcxp | tcjuan | build4 | -5136 63 1068 |
| tdm | dantdmfan5 | build2 | -1765 10 1803 |
| te7thbday | Mr_Kieks | gaia | 2543 78 -3890 |
| te7thdrop | Mr.LobaLoba | build4 | 1220 68 -1281 |
| team | lexply_ | build4 | 936 72 -1033 |
| teamph | mannypacquiao | build1 | -2036 72 1879 |
| teamwork | magickillah | build1 | -2528 6 -57 |
| teamx | Enhance | build2 | 3442 6 -4807 |
| teamxskelly | Enhance | build2 | 3410 47 -4447 |
| tec4 | nicdetec | build4 | -1176 28 642 |
| technoshop | Mr.LobaLoba | shop | 1772 105 -1266 |
| tedp | freckie | build4 | 1223 67 -1281 |
| teeth | crossedflame69 | build3 | -126 85 -4953 |
| temchq | Lord_Coetzee | build1 | 734 18 78 |
| temcop | Lord_Coetzee | build1 | -1539 96 -2557 |
| temdrop | loudi | build2 | -1787 70 -4636 |
| temmie | jvck35 | build1 | -306 125 -1910 |
| temp | mundog | build3 | 2375 63 -4007 |
| temp1 | rayxxy | build1 | 4620 7 3873 |
| tempchunk | Shifter99 | build1 | 55 73 1047 |
| tempfarm | _inugami | build2 | 1891 20 4355 |
| tempglasswarp | badguysclaw | build4 | -20412562812 |
| temple | cr4ckma7ter | build2 | 2232 35 -792 |
| tempo | cybben | build4 | -4426 24 1706 |
| temporary | Rdn26 | build1 | -3274 63 -1939 |
| temporary2 | Rdn26 | build1 | -3262 79 -1942 |
| tempvillage | PPapyru | build1 | -2862 80 3697 |
| temxp | loudi | build2 | -1523 26 -4575 |
| teopol | Teo_man_ | build1 | 3277 17 -890 |
| tera | vago | build2 | 1019 83 -348 |
| terrorshop | terrorist | build4 | 2625 64 -3391 |
| test | Mr.LobaLoba | spawn | -234 74 559 |
| testament | unknown_command | build3 | 2435 67 915 |
| teste | Abachi | build1 | 713 90 -3863 |
| testzone | empimperial | build4 | 3393 10 2935 |
| tewall | xDevil022 | build4 | 2595 68 1797 |
| tff | kyzer | build2 | 4616 14 3921 |
| tgf | _endless_ | build2 | -1801 7 -738 |
| tgf2 | _endless_ | build2 | 1736 7 4887 |
| tgk | themonkman | build1 | 798 79 100 |
| tgk2 | daninjamonk | build2 | 101 68 111 |
| tgk3 | daninjamonk | build3 | 3756 6 -1157 |
| tgkgfarm | themonkman | build1 | 1780 63 -3463 |
| thag | superraj | build4 | 3525 57 1132 |
| thag2 | superraj | build4 | 3354 68 1132 |
| thagg | thagg_ | build4 | 3508 57 1110 |
| thagga | devanshus | build4 | 3532 58 1130 |
| thaggpicks | fluffbunneh | build1 | -198 64 2574 |
| tharoom | Demonized01 | build2 | -1456 58 1030 |
| theancients | pixiesandgenies | build3 | -1514 85 1839 |
| theb4maze | 32294 | build4 | -4366 74 4863 |
| thebestxp | nachillo | build2 | 2039 37 -3623 |
| thecastle | thebeast200 | build4 | 3155 63 -3927 |
| thedragonage | Mr.LobaLoba | shop | 1671 114 -38 |
| theflintstones | inspectorgadget | build3 | -4874 61 2794 |
| thegardenshop | destroyer101812 | build1 | -2872 72 -2016 |
| thelife | greenscube | build1 | -836 17 1487 |
| thelotto | karankapur | shop | -1347 92 -199 |
| thembones | dragonbite | build4 | 1048 16 521 |
| themuseum | steamstack | build4 | 2632 69 3059 |
| theoffice | bigtez | build1 | 255 69 -263 |
| theogony | _endless_ | build2 | -4904 66 1663 |
| theoguardian | get_shrekt | build3 | 759 6 -2897 |
| theohome | theophobia_ | build4 | -331004596 |
| theomine | get_shrekt | build1 | -3983 8 1185 |
| theopenta | theophobia_ | build2 | -2191 23 4524 |
| thepatio | Mr.LobaLoba | shop | 1472133709 |
| thepeoplesshop | pinktubby | build2 | 126 68 81 |
| theproshop | AMIRTHEPRO | build2 | 3165 63 -2281 |
| theshop | karankapur | build4 | -2553 64 1559 |
| theskelly | lunarescent | build4 | -4457 53 -4354 |
| theskytown | empyrean | build4 | 40632303054 |
| thetebargainshop | Mr.LobaLoba | shop | 103 137 -648 |
| thetemple | minou_min2 | build2 | 1548 65 -2954 |
| thetoolshop | tool11 | build1 | 501 65 365 |
| thetree | lukin93 | build1 | 687 87 4612 |
| theunderground | candigirl | build3 | -550 75 -842 |
| theundergroundcity | tbnr_girl | build1 | -1160 64 -2546 |
| thevoid | xdevil022 | build1 | 4995 -6 -1034 |
| the_officer_shop | equihua | build1 | -1477 63 -2017 |
| the_underground_city | tbnr_girl | build1 | -1095 51 -2444 |
| this | xaarya_ | build3 | -4764119703 |
| thornmail | xxdleexmzx | build2 | 2295 40 -1649 |
| throne | thebeast200 | build1 | 1070 74 4656 |
| thunder | sireatme | build4 | 51 64 320 |
| tiffaa | Mr_Kieks | build4 | -4401 6 1381 |
| time | Mr.LobaLoba | shop | 312 152 -563 |
| timedout1 | dormet | build2 | 87 63 1340 |
| timhome | timomajere | build4 | 4145 75 6151 |
| titanic | Mr.LobaLoba | build4 | 1254 69 -80 |
| tj | bluejenn | build2 | 199 64 200 |
| tj2 | jjssmulti | build2 | 193 79 229 |
| tj3 | bluejenn | shop | -1266 93 -413 |
| tld4 | veiledbeauty42 | build4 | -5443 63 -2552 |
| tm | Colugo | mine | 61 64 -338 |
| tmp1 | falkner | build4 | -5051 96 -252 |
| tnt | macho_nacho | build3 | -3398 72 -730 |
| tntteampro | guitarist2186 | build4 | 2020 69 -2146 |
| tobeywork | tobeypork | build2 | 1234 79 4619 |
| token | Mr.LobaLoba | shop | 1594108326 |
| tomes | shaderevenant | shop | 388 100 -344 |
| tomrivera | tomrivera | build1 | -2596 11 1152 |
| tomrivera2 | tomrivera | build3 | 1447 72 -203 |
| tomrivera3 | tomrivera | build4 | 3738 65 -2080 |
| tomrivera4 | tomrivera | build3 | -37 66 232 |
| tonsoffreestuff | Reepaa | build2 | 1979 67 2253 |
| tool | presence_ | shop | -986124294 |
| toolshop | tool11 | build1 | 501 64 364 |
| toolsshop | tool11 | build3 | 131 63 256 |
| top | albino | build4 | -2911 246 -2889 |
| topgfarmb4 | hamzazkzk | build4 | -3410 64 5968 |
| toplevel | brand0np | build1 | -770 134 -741 |
| topoffac | kissmyace | build1 | 3546 112 -2278 |
| topoftheworld | urbanninja_ | build1 | -3745 256 -2209 |
| torgentf | sharkbyte | build1 | -2775 110 -2025 |
| tos | t_a_g | build3 | 408 69 599 |
| touchtheskybaaby | reos | build1 | -1401 76 -1626 |
| tour | trombman | build4 | 569 186 -1877 |
| tower | _endless_ | build2 | -2012 80 2815 |
| tower2 | fenton112 | build3 | -31371981200 |
| tp | rei5300 | build2 | 836 63 -4930 |
| tp2 | Mr.LobaLoba | build3 | -31361991200 |
| trade | Mr.LobaLoba | spawn | 1157 89 120 |
| tradechest | Mr_Kieks | shop | 2695 44 74 |
| trader | freckie | shop | -37 76 57 |
| traderz | Mr.LobaLoba | shop | -390 104 -1305 |
| tradexp | trader | build3 | 3816 6 659 |
| trap | _felix05 | build4 | -1113 8 -1011 |
| traps | inspectorgadget | shop | 1131103811 |
| tree | zimos | build3 | 1115 29 143 |
| tree1 | lazarinho014 | build1 | 47 32 2543 |
| treefac | _Althia_ | build3 | 3917 89 3566 |
| treefarm | Mr.LobaLoba | mine | 54 63 -345 |
| treehouse | OMGitsTINY | build3 | 3736 94 -3598 |
| treetop | kootcake | build4 | -4518 140 -3170 |
| triderxp | xzeldax | build1 | -4670 26 2334 |
| trinity | realburnsy | build3 | 213 64 798 |
| triple | bontoose | build1 | -2540 15 3376 |
| triple-spider | lasersnow | build2 | -3806 42 56 |
| tripleog's | og_caliber | build3 | 2647 77 3145 |
| tripleog'sshop | og_caliber | build3 | 2851 70 3141 |
| triplepigmen | jasonp1898 | build2 | -3159 42 166 |
| triplespider | set271 | build1 | 3903 16 -4999 |
| triplesssb4 | DexTheBuilder | build4 | -297 35 -3915 |
| triplexp | lunarescent | build4 | -4367 24 -4370 |
| tripplexp | gawwain | build3 | 3577 70 1417 |
| tripspidb4 | xkingz_ | build4 | -4852 22 -5476 |
| trish | maxtor38 | build2 | -4417 17 1690 |
| trispider | charmanpk | build2 | -1793 22 -603 |
| trois | xmizukitsune | build4 | 2007 5 -1537 |
| trople | yoman22k | build4 | -4495 63 6196 |
| troyspiders | garretthegrey | build1 | -3975 27 -4605 |
| truckerbuild | devanshus | build4 | 4215 73 5063 |
| truckhous | xMiryax | build4 | 1202 66 -3588 |
| try3 | Derpyrean | build4 | -4387 67 5658 |
| ts | MC_Proplayer | shop | 1714 63 -1277 |
| tsf | _endless_ | build2 | -3319 22 1849 |
| tsogoo | Tsogoo1691 | build1 | 133137889 |
| tst | alclint | build3 | -3000 64 2758 |
| ttkb4 | caradoesgaming | build4 | -2431 63 3039 |
| ttkmansion | caradoesgaming | build2 | 2574 69 1628 |
| ttkspawner | kazuma | build2 | -2699 11 3226 |
| ttkxpfarm | komaprod95 | build2 | 2563 16 1359 |
| ttt | UniversAll | build3 | 27 153 -4934 |
| tulip | drdanutz90 | build2 | 1414 72 -4765 |
| tunnel | Mr_Kieks | build2 | -4779 49 2029 |
| turtle | ojib420 | build3 | -4233 6 -333 |
| turtlearena | lie98 | build2 | 2113 27 1429 |
| tvhotel | VVTI | build3 | 4049 64 -3807 |
| tw | tsk_yaya | build1 | 3048 64 -1746 |
| tw2 | tsk_yaya | build1 | 3707 63 1812 |
| tw3 | tsk_yaya | build1 | 1890 76 3143 |
| tw4 | tsk_yaya | build1 | 4264 9 1082 |
| tw5 | tsk_yaya | build1 | 37192021816 |
| twi | Twilight_Ender | build3 | -161 63 2404 |
| twidimes | xMiryax | build3 | 2781 11 2361 |
| twilight | Cronuss | build2 | -926 73 -2218 |
| twistedshop | twister114 | build4 | -913 63 719 |
| ty | unkn0wn | build4 | -3346 63 -2871 |
| tyleramador | tyleramador | shop | 489 76 -1932 |
| tylershome | tyler6821 | build2 | -1816 63 1137 |
| tylersshop | tyler6821 | build2 | 2976 75 2473 |
| typhon | whitetornado | build3 | 4680 63 -3384 |
| typhonmine | whitetornado | build2 | -1345 5 -3614 |
| typhonsgarage | Mr.LobaLoba | shop | -1568104103 |
| tyr | Vulgaris | build1 | 3579 63 2637 |
| ubase | newcleus | build4 | -629 45 6379 |
| ulbar | PUNk_Uchiha | build1 | -3033 78 -2012 |
| ulla | adelius | build1 | 1526 80 -4120 |
| ultraevent | hotlava03 | build3 | 290 6 -4642 |
| ultrafarm | kecske97 | build1 | 1786 7 -3443 |
| ummmmm | desiassassin | build2 | 4964 202 -3053 |
| unbuilt | Abachi | build2 | 4947 73 1764 |
| unbuiltg | Mr_Kieks | build4 | -5880 5 2357 |
| uncle_renz's | RENZ17 | build3 | 903153826 |
| under | zimiek | build2 | 4970 79 -3370 |
| underground | necrohpilia | build1 | -2271 41 2723 |
| underpriced | hheyman123 | build4 | -320 67 751 |
| underwater | icelord_etherea | build3 | 3233 63 -2716 |
| uno | helvey | build2 | 1125 37 -3452 |
| up | unicorngforce | build4 | 4286 66 6457 |
| uprisingshop | justin2558 | build2 | 2599 64 -3748 |
| uptop | Mr_Kieks | build4 | -2838 66 1712 |
| urbanparkour | urbanninja_ | build1 | -3553 66 -2158 |
| urip | gta5_videos | build3 | 3499 64 1497 |
| urmum | Sin3point14 | build3 | 1688 10 4871 |
| usb1 | rayxxy | build1 | 493 64 228 |
| user_room | xuser7 | build1 | -4357 12 -4474 |
| utafk | hheyman123 | build4 | 582175877 |
| utauction | hheyman123 | build4 | -30 65 5914 |
| utelytra | clarkkent123 | build4 | 572175877 |
| utguard | albino | build4 | 1214 15 5332 |
| utguard2 | _doodz | build2 | -3909 19 3832 |
| utguard4 | albino | build4 | 1214 15 5332 |
| utlake | clarkkent123 | build4 | 54 91 5899 |
| utopiashop | Mr.LobaLoba | shop | 651321010 |
| utshop | Mr.LobaLoba | shop | -412132118 |
| v2 | xlyl | build3 | -3305 6 3262 |
| v2home | komaprod95 | build4 | -295 64 472 |
| v2shop | deki1992 | build4 | -967 63 504 |
| v2spawn | ploof_ | build4 | -295 64 465 |
| valgfarm | yoctograham | build3 | -3341 6 -3816 |
| valguard | bluelux | build1 | 3393 12 -3842 |
| valguardian | ashin_shugar | build4 | -1504 17 6208 |
| valhalla | Mr.LobaLoba | shop | 2226 73 -11 |
| valheru | draken_korin | build4 | -3030 26 1422 |
| valheruguardian | ashin_shugar | build4 | -1499 9 6202 |
| valherumall | Mr.LobaLoba | shop | 262 108 -1515 |
| valspider | zompoc | build3 | -643 34 2247 |
| valstable | zompoc | build4 | 2040 10 -849 |
| vangu | skater30 | build2 | -777 6 -3897 |
| vanguardxp | miles_prower | build2 | -777 6 -3906 |
| vatgfarm | vatever | build1 | 4260 10 1083 |
| vatxpfarm | vatever | build1 | -1016 15 3916 |
| vault | conconman118 | build4 | 3806 27 -2120 |
| vault101 | pixel_love | build4 | -510 69 667 |
| vaultofshrek | fudgecakes | build3 | 2222 64 -1289 |
| vcb1 | Nephalias | build1 | 2887 73 3126 |
| vcshop | Mr.LobaLoba | shop | -57 134 -865 |
| ven | venom_2105 | build1 | 1766 67 -2800 |
| venescaspawners | twister114 | build1 | -88 20 2973 |
| venguard | venomencer | build2 | 1720 7 3754 |
| venom | venom_2105 | build4 | 93 63 -169 |
| venomencer | venomencer | build4 | -50 64 627 |
| venomskelly | venomencer | build1 | 2499 49 -1919 |
| venomsvault | venomencer | build3 | 15592381034 |
| venpickup | venoxxis | build1 | 3304 160 -2440 |
| versatile | net_hunterr | build1 | 247 10 2503 |
| vestafarm | garretthegrey | build3 | 4274 7 1065 |
| vestaxp | garretthegrey | build3 | 4275 7 1065 |
| vgsminimart | videogamestar | build4 | 703 69 3254 |
| vhouse | iamthekiller27 | build2 | 3115 69 -2380 |
| victoriusanimal | amendar | build4 | 3211 64 4556 |
| village | tiger10 | build2 | -701 64 1053 |
| vimto | Shifter99 | build4 | -3377 5 5951 |
| vimtogfarm | Shifter99 | build2 | -2858 6 4176 |
| vin | spacecubey | build4 | 3080 64 4107 |
| vinecraftfarm | Nephalias | build4 | -992 21 -605 |
| vinezombie | Nephalias | build4 | -1656 28 -1067 |
| vip | Mr.LobaLoba | build4 | -291 64 322 |
| viper | freckie | build3 | -1765 6 -4949 |
| vipermine | Vip3r56426 | build4 | 1493 34 5338 |
| vipes | Vip3r56426 | build1 | 1171 54 280 |
| vipfarm | Mr.LobaLoba | mine | 35 53 -400 |
| viplounge | hurricane_32 | build4 | -279 69 488 |
| vipparty | gr1mm | build4 | -2430 64 3041 |
| vn | no2143 | build4 | -2256 76 1496 |
| vodka | nidus | build4 | 3010 63 -1606 |
| volcanictip | ibu2awesome | build4 | 1952 128 -978 |
| von | ojib420 | build1 | -4205 72 1969 |
| vortex | destroynerds | build1 | 1256 9 3167 |
| vsfun | vspassion007 | build4 | 3935 84 4416 |
| vsh | vspassion007 | build1 | 3810 36 -3935 |
| vshome | vspassion007 | build1 | -1311 81 -2572 |
| vs_home | vspassion007 | build1 | 1640 67 343 |
| vx1 | VxryneGaming | build4 | 511 71 -2897 |
| vx2 | VxryneGaming | build4 | -997 5 -3716 |
| vxcacti | VxryneGaming | build2 | 2740 52 -2244 |
| vxmodernshop | VxryneGaming | build2 | 3170 63 -2280 |
| vxp | videogamestar | build3 | 2148 16 1968 |
| w | dangtdm | build4 | -821 29 2887 |
| w1 | willynator_ | build2 | -3801 81 4715 |
| wadarkroom | urbanninja_ | build4 | 4802 106 -3701 |
| wallmart | Mr.LobaLoba | shop | -593 78 -1570 |
| wallmining | xdevil022 | build1 | 1617 68 -1864 |
| walrusluck | ultimatemate | build4 | -429 71 -23 |
| warehouse | lunarescent | build4 | -4176 54 -4375 |
| warname | johnson06 | build3 | 248 65 -904 |
| warp | macho_nacho | shop | 1.91815E+12 |
| watchtower | electrode | build2 | -1731 112 -4773 |
| water | jinks | build1 | 3117 54 -3724 |
| watermelon | refrigerator | build2 | -355 67 -4 |
| waterproblem | hcaz7797 | build1 | -3594 62 -1860 |
| wave | VectronLD | build1 | 4472 24 4656 |
| wave2 | VectronLD | build4 | 1731 29 -2112 |
| waw | puppyderpy | build1 | -4651 27 -3548 |
| wax | JackyWack | shop | -1918 119 -569 |
| waytofloor3 | mazepa1288 | build4 | -2463 133 -3985 |
| weapon | itschowder | shop | 646 94 362 |
| weaselspider | weasel | build3 | -2303 40 2029 |
| weed | noodzz | build4 | -5565 33 1342 |
| weekstorage | weeknessgt | build4 | -1560 58 1764 |
| west | fenton112 | build4 | -555 74 1244 |
| wgfarm | weasel | build4 | -1336 6 5745 |
| wgxp | wolfgang2 | build3 | -4840 7 -2255 |
| what | shikonmiko | build2 | 243 82 -792 |
| whatareyoulookingat | mannypacquiao | build4 | -1817 14 5927 |
| whippy | madam_whippy | build4 | -5147 63 4068 |
| whiteangelxp | louise04 | build1 | -2773 20 -1655 |
| whitecasino | ro11yp011y | build2 | -4802 70 2599 |
| whocares | Tiffaa | build3 | 2794 6 -3704 |
| wickedspiderspawner | xczhime | build1 | -3968 12 -3255 |
| wild | dumbledwe | build2 | 3458 64 -578 |
| wild-faction | mugur | build1 | -4632 76 3142 |
| wilderness | KillerLion | build3 | 250 67 926 |
| wilderness-1 | shogunite | build1 | 3056 71 271 |
| wildernesshouse | Girlygamer360 | build2 | -46 80 -772 |
| wildhorses | trader | build3 | 3695 63 292 |
| wildmine | blitzsplitter | build1 | 3481 5 -2363 |
| wild_and_safehouse | guitarist2186 | build3 | -2030 67 -2344 |
| willian | williankong | build2 | -4291 18 -659 |
| willverine | freckie | build4 | -1805 11 5863 |
| win | refrigerator | build4 | 5391 7 -5128 |
| wintato | minako | shop | 1181041402 |
| winterfell | rei5300 | build1 | 4909 66 2466 |
| wintutu | IamRobot | build3 | -2615 72 1145 |
| wipeout | ghoof | build4 | 4335 6 6327 |
| witchcraft | Vashra_ | build3 | -810 113 -1071 |
| witchfarm | bronylexicon | build4 | 1291 64 -3275 |
| wk | williankong | build2 | -4279 63 -669 |
| wolf | Samarkand1 | build2 | 1419 64 -1433 |
| wolfden2 | guitarist2186 | build3 | -2410 69 2401 |
| wolfgang2 | wolfgang2 | build4 | -1835 15 -1467 |
| wonderland | sezarrr | build1 | -3955 68 3326 |
| wool | kennworth2 | build2 | -2759 23 -3735 |
| wools | bontoose | build1 | -29931212349 |
| work | kingofdeath05 | build4 | 3528 33 2812 |
| working | krawlspace | build4 | 2514 12 529 |
| workshop | abigcat | build1 | -21681151623 |
| wot | skater30 | shop | 43 73 62 |
| wow | puppyderpy | build4 | 3904 27 4794 |
| wtc | Mr.LobaLoba | build4 | 5279 68 175 |
| wtcshop | Mr.LobaLoba | shop | 2583 82 -1049 |
| www | mary_so6 | build3 | 1579 55 -3035 |
| wytch | lukin93 | build1 | 2845 29 -272 |
| wytchcraftz | wytchcraftz | build3 | 290 27 706 |
| wytchcraftz2 | wytchcraftz | build2 | 712 69 3958 |
| x | _shilla_ | build4 | 4517 27 3989 |
| x-mas | laiks8890 | build2 | 2229 63 1931 |
| x0309x | xNAMAx | build2 | -611 22 -3790 |
| x1 | puppyderpy | build4 | 2303 6 5921 |
| x2 | puppyderpy | build4 | -5432 11 6263 |
| x3 | puppyderpy | build4 | -1809 11 5863 |
| xaleros | aleros | build4 | -5433 6 6271 |
| xbooks | xparrows | build4 | 26 45 5829 |
| xd | auedy26 | build2 | -1742 71 -4640 |
| xdiamondcyborg | arwav | build4 | -2534 64 914 |
| xfrostyfirex | XFrostyFireX | build2 | -1672 63 3421 |
| xfzpm | Colugo | build1 | -1475 48 4297 |
| xliscer | xliscer | build3 | 1003 81 424 |
| xmas | Flox | build2 | 2140 80 3973 |
| xmaschest | JerenSoon | build2 | 1879 76 1884 |
| xmasmaze | Flox | build3 | 412 26 -4746 |
| xnamax | xNAMAx | build1 | -840 83 -3646 |
| xnamaxshop | xNAMAx | build2 | -4258 70 1984 |
| xp | andrewqazx | build4 | -4866 28 -4783 |
| xp! | sevengamer6 | build1 | 2497 49 -1923 |
| xp-farm | Fireman_DJ | build2 | 3216 63 2505 |
| xp01 | entity2563 | build4 | -6174 18 -4145 |
| xp02 | entity2563 | build4 | 5095 22 -3521 |
| xp03 | entity2563 | build4 | 277 5 -2425 |
| xp1 | kairuchii | build4 | -361 6 5694 |
| xp2 | jakedevenny | build2 | -2625 63 279 |
| xp3 | Firas21 | build4 | -3246 29 -1732 |
| xp4 | superraj | build4 | -5108 26 1072 |
| xp4me | __elf__ | build3 | 3431 41 2232 |
| xp4sale | quadratic | build2 | 3471 63 -3769 |
| xp5 | ebelangel | build4 | 5247 52 -4696 |
| xp5storage | kyzer | build4 | 5262 55 -4696 |
| xpargfarm | xparrows | build1 | 1789 7 -3446 |
| xpcave | nightcrow85 | build2 | 2791 51 44 |
| xpcave1 | coh89 | build2 | 2791 51 44 |
| xpchest | tbnr_girl | build1 | -1126 38 -2619 |
| xpcrow | nightcrow85 | build2 | -2403 78 294 |
| xpcrow1 | coh89 | build2 | -2403 18 296 |
| xpf | devilboy | build4 | 2823 6 5443 |
| xpfarm | theadventure69 | build4 | -1859 12 -2832 |
| xpfarm1 | dominator199018 | build3 | 291 27 708 |
| xpfarm1xp | Kylerzn | build3 | 2433 18 -773 |
| xpfarm2 | tbnr_girl | build1 | -940 13 -2548 |
| xpfarmb4 | rbenz | build4 | -1814 13 -1468 |
| xpfarmbfour | destroyer101812 | build4 | -4332 27 1504 |
| xpfarmer | 8bitmudkip | build4 | 1876 15 1036 |
| xpfarmnameles | PumpkinPippy | build4 | 746 15 -145 |
| xpfarmud | FriendlyGirl | build2 | 334 34 -1267 |
| xpfish2 | helvey | build3 | 3816 8 647 |
| xpgfarm | pixelboy168 | build1 | 4391 12 2833 |
| xpickup | xparrows | build4 | 38 58 5804 |
| xpider | fox84 | build1 | 256 16 3088 |
| xpkyle | Kylerzn | build3 | 2434 18 -773 |
| xplovetm | ecop1 | build4 | 4942 34 2739 |
| xppoolgod | PoolGod | build4 | 3183 6 6320 |
| xpredstone | xparrows | build1 | 101 72 -192 |
| xproom | qazeeassad | build3 | -612 20 2069 |
| xps | BADSHAH | build4 | 3173 6 6309 |
| xpshop | tendonomazo | build1 | 4467 29 -2939 |
| xpspider1 | tbnr_girl | build1 | -965 18 -2435 |
| xpspider1b2 | tbnr_girl | build2 | 3835 41 -1053 |
| xpspider2 | tbnr_girl | build1 | -948 23 -2437 |
| xptemp | wetdreamerph | build3 | 4022 9 -1652 |
| xpxp | xparrows | build4 | -2849 27 -2845 |
| xpzombie1 | tbnr_girl | build1 | -937 12 -2545 |
| xpzone | pixelboy168 | build1 | 4391 12 2833 |
| xstrip | xparrows | build3 | -4887 91 793 |
| xtanikoyumi | Mr.LobaLoba | shop | -1944 110 -553 |
| xuser | xuser7 | build4 | 4730 65 -2721 |
| xuxepickup | ThatXuxe | build1 | -2900 58 -2106 |
| xwild | xWild | build1 | -1499 73 -500 |
| xxl | buttersnapz | build4 | -322 64 67 |
| xxlshop | Mr.LobaLoba | build4 | -323 64 67 |
| xxlxp | coxxy | build4 | -2195 28 1368 |
| xxxp | ironzac | build1 | -3519 86 -2470 |
| xyr | zephorux | build1 | -645 64 -2723 |
| x_nomoney | jordan_ggkk | build4 | 4009 63 -1739 |
| y | clausef | build3 | 4427 69 -2643 |
| yang | yangmangeek | build4 | -1392 33 -5242 |
| yangxp | yangmangeek | build4 | -3716 11 -1666 |
| yata | yata | shop | 662 49 855 |
| yawzyy | xlyl | shop | -1847 42 -181 |
| yaya | tsk_yaya | build2 | 2649 68 -2609 |
| yaya2 | tsk_yaya | build1 | 3687 64 1800 |
| yaya4 | tsk_yaya | build3 | 3336 68 -3340 |
| yee | rybo | build1 | -4742 8 4022 |
| yep | krawlspace | build4 | -373 67 1107 |
| yep2 | krawlspace | build4 | -335 63 1135 |
| yg | ygbrack1234 | build1 | 4880 10 3983 |
| yg4 | ygbrack1234 | build4 | 1431 9 5092 |
| ygm | ygbrack1234 | shop | 1341041353 |
| yiff1 | exo_nightwolf | build4 | 3244 45 5255 |
| yiff2 | exo_nightwolf | build3 | -1610 78 4880 |
| yoman | ssp | build4 | -807 7 1469 |
| yongki | yongki_a18 | build4 | 2477 70 1117 |
| yongster | yongki_a18 | build4 | 1896 63 -912 |
| yongster2 | yongki_a18 | build2 | -793 65 1802 |
| yousefshop | Mr.LobaLoba | shop | -486 50 -860 |
| yousefskelly | cybben | build4 | -5140 31 6362 |
| youwilldiehere | willynator_ | build2 | 0 10000000 0 |
| yoyoskele | melisaa | build2 | -3726 15 3762 |
| yup | vatever | build1 | -4176 64 -3655 |
| z | puppyderpy | mine | -59 63 -334 |
| zah | Chaaves | build2 | 7241003907 |
| zane | zane_kayra | build4 | -2628 59 6108 |
| zavi | zavidog | build3 | 268 89 4116 |
| zavifac | zavidog | build2 | 958 87 620 |
| zaycafe | Mr.LobaLoba | build4 | 99 65 720 |
| zb1 | minesweper | build3 | -3376 35 4538 |
| zbiexp | xzeldax | build1 | -1550 19 2427 |
| ze | rei5300 | build1 | 4886 69 2396 |
| zenstarwalker | zenstarwalker | build1 | 1114 63 -1066 |
| zerm | zermatox | build4 | 1131 69 1193 |
| zerm4 | zermatox | build4 | -662 64 282 |
| zespawner | komaprod95 | build4 | -5810 26 2240 |
| zfarm | hyperwiz | build3 | -925 22 -3490 |
| zhome1 | baszz | build4 | 1724 38 -771 |
| zhome2 | baszz | build4 | -4542 19 2790 |
| zhome3 | crazymanfan46 | build4 | 5692 30 -311 |
| zhome5 | crazymanfan46 | build4 | 5407 27 767 |
| zhome6 | crazymanfan46 | build4 | -821 29 2887 |
| zhome8 | crazymanfan46 | build4 | -351131888 |
| zhome9 | baszz | build4 | 1859 18 -1405 |
| zim | zimos | build4 | 4131 5 6161 |
| zimlim | zimlim1222 | build4 | 5543 72 -5020 |
| zimos | timomajere | build2 | 4297 63 4902 |
| zimsshop | Mr.LobaLoba | shop | -720 112 -710 |
| zion | sjouwer | gaia | 1959 69 2034 |
| zking | jarriey | build4 | 4095 11 -2408 |
| zlol | Slimane310 | build4 | -2304 31 -4944 |
| zmine | zimos | build4 | -5900 11 -3800 |
| zmove | TheFLaMingDraGon | build1 | 3523 12 -186 |
| zom | not_awake | build2 | -2195 44 -2521 |
| zomb | trisha_ | build2 | -4297 17 1828 |
| zombie | harleyman_ | build1 | 3320 13 -4523 |
| zombie2 | mrdigger225 | build1 | -624 33 -1554 |
| zombie2b3 | tbnr_girl | build3 | -310 71 -3483 |
| zombie3b3 | tbnr_girl | build3 | -340 27 -3271 |
| zombie4b3 | tbnr_girl | build3 | 1276 58 -4574 |
| zombie5b3 | tbnr_girl | build3 | -495 26 -4504 |
| zombiearena | akamikeyday | build4 | 2422 33 6024 |
| zombieb2kat | KatTheEmpress | build2 | 4285 24 -1024 |
| zombieb3 | tbnr_girl | build3 | -473 20 -3752 |
| zombieb3omg | tbnr_girl | build3 | -517 21 -3907 |
| zombiefarm | 314kojioyama | build2 | -2731 16 1999 |
| zombies | unknown_command | build3 | -2917 21 -3944 |
| zombieskelxpfarm | cybben | build4 | -49 31 2287 |
| zombiespawn | Diafwl | build3 | -639 16 -4362 |
| zombiespawner | VVTI | build2 | -1389 27 -3017 |
| zombiespawner_b1 | XFrostyFireX | build1 | 662 32 -1677 |
| zombiewidow | blackwidowtmc | build1 | -343 26 4411 |
| zombiexp | nachillo | build2 | -291 43 855 |
| zombiexpfarm | gray538 | build2 | -1428 43 2130 |
| zombiez | macho_nacho | build3 | -4522 25 -28 |
| zombiezpawner | kingcoma92 | build4 | -2086 8 483 |
| zombiezz | presence_ | build2 | -1295 15 1685 |
| zombo | jazwot | build4 | 2801 57 3849 |
| zoneshop | various_ | build2 | 3114 67 -2352 |
| zpguard | zompoc | build1 | 3399 12 -3840 |
| zpmine | zompoc | build1 | 4142 6 -1744 |
| zpod | peapod | build4 | 187 30 3766 |
| zps | zompoc | shop | 1115 44 -453 |
| zpxp | bluelux | build4 | -3739 32 5060 |
| zraid | snoopgaming | build3 | -3370 76 2528 |
| zs | hcaz7797 | shop | -1220 141 -824 |
| zshop | theamdman | build4 | 3831 21 2493 |
| zsp | yoman22k | build4 | -4567 35 6301 |
| zstore | zimos | build4 | 4139 5 6155 |
| zumbiexp | tylerisr | build4 | -534 5 1918 |
| zxp | iezazel | build2 | -2004 29 1276 |
| zzz | nicdetec | build4 | -1043 63 604 |
| ^_^ | rei5300 | build1 | 4836 5 978 |
| _xpfarm_ | elixior | build4 | 383 15 1137 |